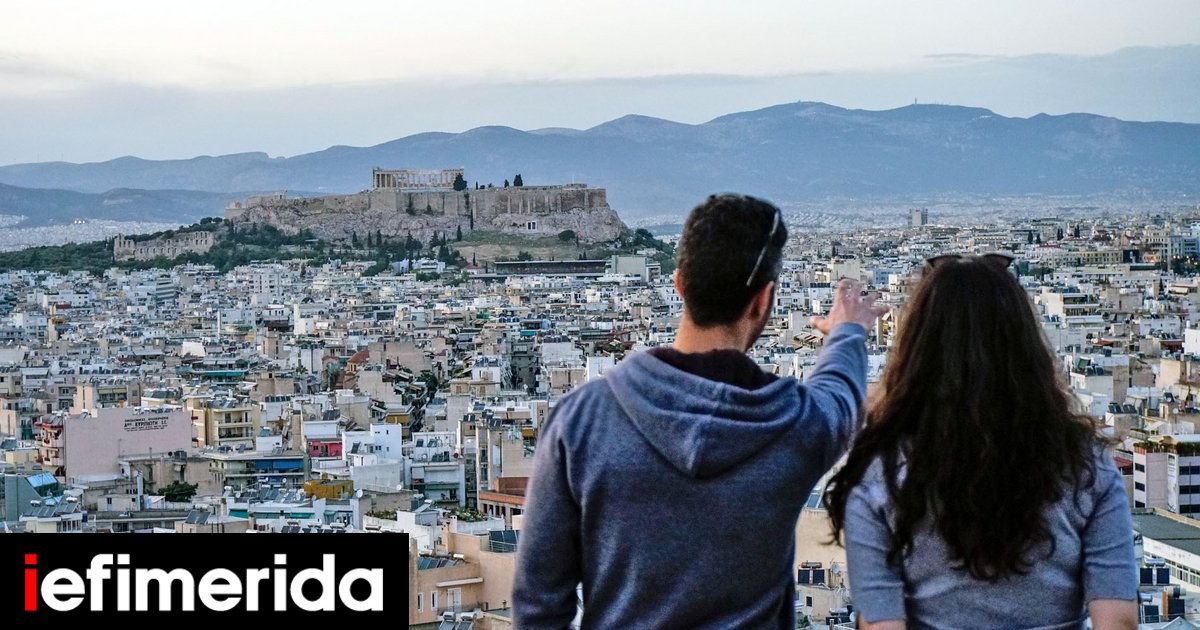 The application process is in full swing for the "Save-Renovate for Youth" programme, which enables 20,000 young people between the ages of 18 and 39 to upgrade their energy and renovate their homes.
Those interested in joining the program should know that the "Save – Renovate" platform will remain open until Friday September 15, 2023 And for any questions they can call 210 3291291 (9.00-17.00) and email [email protected]
Applications are submitted through the platform: exoikonomoneon.gov.gr.
What does "Save – Rejuvenate Youth" offer?
The "Save – Renovate for Youth" program is divided into two subsections:
– "save"with a budget of €200 million, of which €40 million is reserved exclusively for vulnerable families, relating to energy-saving interventions, such as window replacement, thermal insulation, cooling and heating systems, domestic hot water supply systems, and smart homes.
-"restoration"Its budget is 100 million euros and includes renovation interventions, such as renovation of bathrooms and kitchens, replacement of the entrance door, replacement and repair of electrical and plumbing installations as well as floors.
A prerequisite for inclusion in the "Renewal" subsection is the mandatory inclusion first in the "Save" subsection.
The main objective of the "Save – Renovate" program is to save primary energy by at least 30% and upgrade the energy class based on the Energy Performance Certificate by at least three energy classes compared to the current classification.
Comes the new 'Save 2023' – who are the beneficiaries, criteria, supported interventions [οδηγός]
Which properties would Greeks choose in 2022 – 20 year old apartments, detached houses and maisonettes [γράφημα]
Beneficiaries and conditions
All young people born from 01/01/1984 to 31/12/2005, with a family income of up to 50,000€ for joining the "Exkoyonamo" programme, and up to 20,000€ for joining the "Renovate".
The beneficiaries must be the owner of the property, with any real right, and be the owner of it, or be the full owner, or beneficiary and lease it, to join the "Escoonamo".
Also, they must have at least 50% full ownership / usufruct in kind in order to join the Renewal (fee ownership is excluded).
They are not entitled to apply to "Save – Renovate for Young People" housing with an active application in any of the "Home Savings II", "Save – Autonomy" and "Save 2021" energy upgrade programmes.
The dwelling, to be considered eligible, must be a separate house or apartment and must:
It exists legally.
It has not been considered biodegradable.
It is used as the main analgesic.
Be classified in an energy class category less than or equal to C, based on the Energy Performance Certificate (PEA).
The program covers eligible costs of up to €32,500 for an energy upgrade and residency renewal. In particular, by subsection:
Eligible Save budget: up to 22,500 euros. The program covers from 45% to 90% of the amount of eligible energy interventions, while the remaining amount can be covered with an interest-free loan.
Eligible Renewal Budget: up to 10,000 euros. Up to 30% of the amount of eligible renovation interventions is covered, while the remaining amount can be covered by a low-interest loan of up to €7,000.
Evaluation criteria include cost of energy-saving interventions, income, age of construction, whether the family is a single parent, has many children or has a disabled member, etc.
Application instructions
See detailed application instructions:
Countdown to the rescue of 2023
Meanwhile, a new 'Save' is on its way – to be called Save 2023, as the digital platform for apps will open earlier than expected on June 12, 2023.
According to the Ministry of Environment and Energy, citizens will have a deadline to submit an application for "Save 2023" up to September 15th 2023. The program platform – currently inactive – will be https://exoikonomo2023.gov.gr.
The budget of "Excoionamo 2023" amounts to 300 million euros, of which 60 million euros is reserved exclusively for vulnerable families, with the aim of combating energy poverty.
"Save 2023": real estate terms and criteria
For each dwelling selected to be included in "Excoionamo 2023", the objective is: at least a mandatory upgrade Three classes of energy, in order to ensure the primary energy savings of more than 30%. Residences to be selected for inclusion in the program must meet the following conditions:
to exist legally.
It is not considered biodegradable.
to be used as main residences.
To be classified on the basis of the first Energy Performance Certificate (A' PEA) in a class less than or equal to C'.
Not eligible with a short-term rental (Airbnb type).
After an application for inclusion in the program is deemed "eligible in principle," it is required to issue and submit to the Electronic Building Identity Program.
What can I do at home using "Save 2023"
The interventions considered eligible are the following:
Tire replacement.
Installation / upgrade of thermal insulation.
Heating/cooling system upgrade.
Domestic hot water (DHW) system using Renewable Energy Resources (RES).
Other energy saving interventions (installation of an intelligent management system (smart home), intelligent electrical load management systems, intelligent heating/cooling control systems, intelligent remote control and monitoring systems).
beneficiary standards
Natural persons who hold a real right (whole title/usufruct/small title) to eligible housing are eligible to participate in the program, while potential Save-Rejuvenate beneficiaries cannot apply.
Only one application can be submitted per eligible natural person.
A home with an active application in one of the energy upgrade programs, "Home Savings II," "Save-Autonomy," "Save 2021" and "Save-Renovate for young" is not eligible to apply to this program.
Find out the latest news from Greece and the world at
"Avid problem solver. Extreme social media junkie. Beer buff. Coffee guru. Internet geek. Travel ninja."