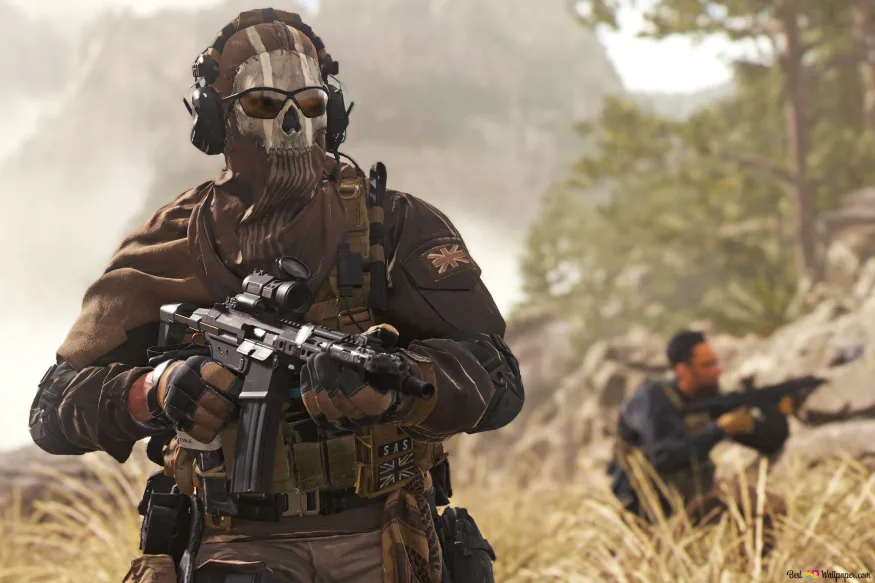 Sony has been known to oppose the merger since it was announced. Now, it suggests that Microsoft could deliberately "shake a knee" in the performance and quality of Call of Duty on PlayStation, potentially damaging its brand and driving fans of the series to the Microsoft Xbox platform. More specifically, In a letter to the British authorityThe Japanese company claims: "Microsoft may release a version of Call of Duty for PlayStation where bugs and bugs appear only in the last level of the game or after subsequent updates. Even if specific cuts (in quality and experience) are quickly identified, it is likely that they will be found." Any resolution (of problems) is too late, so the gaming community has lost faith in PlayStation as the ideal platform to play Call of Duty of Duty.In fact, as the launch of Modern Warfare II confirmed, Call of Duty is usually bought in the first weeks of its release. If it becomes known that game performance on PlayStation is worse than on Xbox, Call of Duty players can make the decision to switch to Xbox, fearing that they will be playing their favorite game on a platform that is second-tier or less competitive."
The Japanese company also claims that there can be no viable way for it or the UK's Competition and Markets Authority to assess how "Microsoft's choice to allocate resources and the quality/quantity of engineers to devote to launching Call of Duty for PlayStation to ensure fair and equal treatment of Sony Interactive Entertainment" .
Degrading the quality of Call of Duty on PlayStation, whether intentionally or not, may not be the wisest move from Microsoft as it suggests. and The Verge. The bug- and problem-ridden PlayStation version of Call of Duty will likely lead to an even bigger backlash against Microsoft and Activision-Blizzard than Sony Interactive Entertainment (though, of course, it will be too late).
Anyway, Microsoft pointed out In the last answer The UK regulator said it had offered to "provide Sony with parity in release date, content, features, upgrades, quality and playability with the Xbox platform." That is, however, in the event that Sony finally accepts Microsoft's proposed 10-year agreement to keep Call of Duty on the PlayStation platform. Microsoft may be willing to agree to a third party overseeing this cross-platform parity.
In its letter to the UK's Competition and Markets Authority, the Japanese company reiterated its concern that Microsoft would make Call of Duty an exclusive game by distancing it from PlayStation. But Microsoft strongly denies this claim and has denied it from the start: "As we've said in the past: it doesn't make sense to pull Call of Duty from PlayStation." Axios recently told us Microsoft's vice president of competition law group, Rima Alili;
An Activision-Blizzard spokesperson recently made the following statement: "Microsoft has demonstrated its commitment to making more games available on more platforms, on consoles, on PC, in the cloud and on mobile platforms. The solutions provided are legally binding and, subsequently, the community Our passionate gamers Microsoft will be held accountable for its promises It is unfortunate for consumers that Sony continues to deny them the opportunity to make a long-term deal and undermine the deal to protect its two-decade dominance in video games In an industry dominated by growing competitors from protected markets – who have a large portfolio of talent and a strong IP portfolio – the merger will allow us to continue making amazing games and ensure those games reach even more people who want to play them."
It will be some time before we know for sure if Microsoft will be allowed to acquire Activision-Blizzard. Britain's Competition and Markets Authority (CMA) is due to make its final decision on the deal by April 26. It has countless Microsoft and Activision-Blizzard documents at its disposal and thousands of emails from the public that Sony says should be taken into consideration. In February, the British regulator raised concerns about the deal, saying it could "harm UK gamers" and lead to a "significant deterioration of competition in gaming consoles".
Nor did regulators in other countries give their consent to the takeover, including in the US, and the Federal Trade Commission even sued Microsoft in an effort to block the takeover. However, the European Union is said to be ready to give the green light to the merger following Microsoft signing with Nintendo and NVIDIA and the news that Microsoft is preparing to bring Call of Duty and other games to Nintendo and NVIDIA platforms. GeForce Now respectively.
In case you were wondering, Microsoft explains in its letter to the British authorities how it will make it possible to "play" Call of Duty on the Nintendo Switch, which is known to be less powerful than the PlayStation and Xbox consoles. According to Microsoft, Activision will "make improvements to screen resolution, in-game texture resolution, reduce rendering speed (i.e. frames per second) and simplify some advanced rendering technologies (such as ray tracing, shading, lighting, and texture smoothing technologies). In other words, Activision will make the decision to settle It remains to be seen how (and if, of course) the Nintendo Switch will be able to meet the challenge, as recent Call of Duty titles have been known to have… huge file sizes, although lower-resolution textures would of course help greatly. .






2










11




"Total alcohol fanatic. Coffee junkie. Amateur twitter evangelist. Wannabe zombie enthusiast."