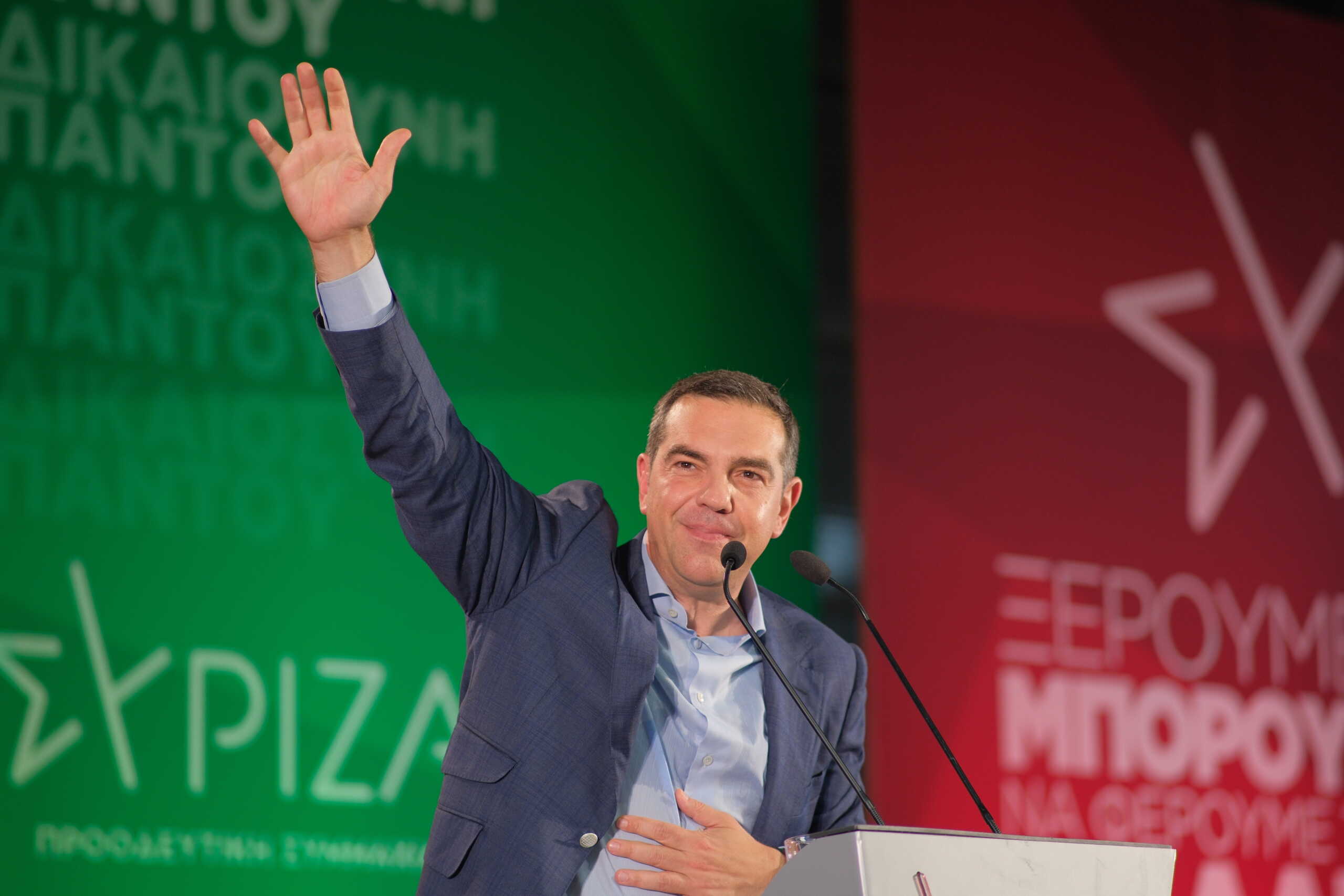 The leader of SYRIZA-PS, Alexis Tsipras from Ioannina, is confident that SYRIZA will win the May 21 elections, paving the way for a transition with a government of progressive cooperation.
"The best show of victory is our connection with the world, because we are in the world. In each of our meetings, it is clear that we are going to win a great victory for the people on Sunday, because the majority of ordinary people say the same thing: 'So far, it has not been with arrogance, indifference, nepotism, inequalities.'" .
To the slogan "People never forget what is right". Tsipras replied, "If some young people forget, the bad post-colonial government came to remind us what is right. 'The Greeks want to go forward, not back.' have to say.
Mr. Tsipras said, "We governed with integrity and gave 37 billion euros to the treasury and society honestly. Mr. Mitsotakis pulled the brakes and turned us into a country with Bulgarian salaries and British prices, a country with degraded democratic institutions, a country where information is silenced and propaganda thrives. Every new He hurt the young man, every worker who is forced to work for wages that do not meet the needs, he hurt every honest businessman who is chased by receipts. The 13th pension is retroactive and has cost them 7 billion euros. It is time to close these wounds of Greek society once and for all with our vote on Sunday. .Next Monday we will have a different reality that will come with a victory for Syriza and a change that will immediately pave the way for a progressive coalition government.
. "Professional creator. Subtly charming web advocate. Unapologetic problem solver. Devoted student."