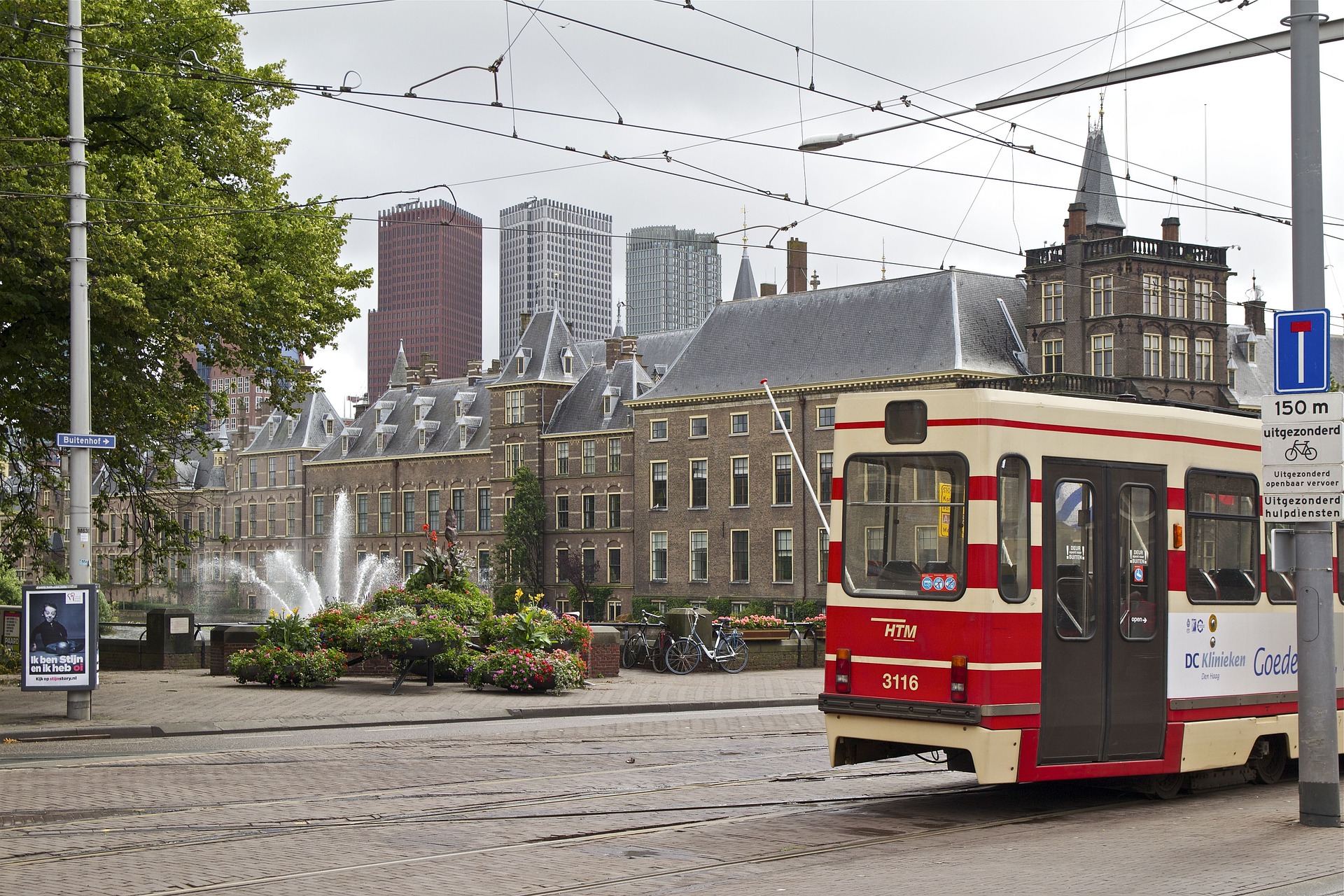 Whether it's for 10 minutes or for a whole day, a parking spot will now cost… a salty €50 flat fee on certain streets in The Hague, including those around the famous Scheveningen beach.
The pilot project in the Dutch city on the North Sea coast, which will last for a year, aims to discourage tourists and visitors from clogging up the historic center and coastal streets with their cars, especially on sunny days.
Action: Dutch-British Alliance
Residents have complained for years that they cannot find parking in the city center and in Scheveningen, which Ukrainian President Volodymyr Zelensky visited on Thursday.
In an effort to change this picture, the city administration makes parking so expensive regardless of parking time—from a few minutes to 24 hours—that it discourages drivers from using these streets to park.
Jurian Esser, a city council spokesman, said the pilot program begins with a number of selected streets so that "collateral damage" can be measured before considering whether the measure will eventually be extended. Residents and businesses with parking permits will actually have priority on predominantly residential streets.
He added, "We want your feet to be the primary means of transportation, followed by cycling, then public transportation and finally cars." "This does not mean that we do not allow cars in our city: it means that if you have a short distance to travel, your foot should be the main means of transportation. It benefits not only the environment, but also commuting time!
It is unclear whether this political decision – inspired by initiatives in smaller Dutch cities such as Leiden – will also benefit the city budget. The Hague intends, if necessary, to remove any cars that do not pay the €50 fee with a lift, which is 10 times the previous fee (€5).
There are also reactions
Fleur Croyt, owner of the Van Cleef distillery, told Umrop West TV that she did not support the plan. "It won't make business any easier," he said. "A lot of buildings here are empty and if you set 50 euros as a minimum to get into a shop, I don't understand."
On the contrary, proponents of sustainable transport believe that this measure is insufficient. "They have policies to promote cycling and that's a good thing, but they don't really pursue an option to discourage car driving," said Remko de Rijk, the mayor of bicycles in The Hague. "We will remain a car city as long as we don't slow down structurally."
He pointed to the example of Amsterdam, where officials plan, as part of a policy of reduced traffic, and with the aim of eliminating emissions, to reduce 80% of road speeds to 30 km / h, close some roads and divert the flow of cars.
"Hipster-friendly coffee fanatic. Subtly charming bacon advocate. Friend of animals everywhere."