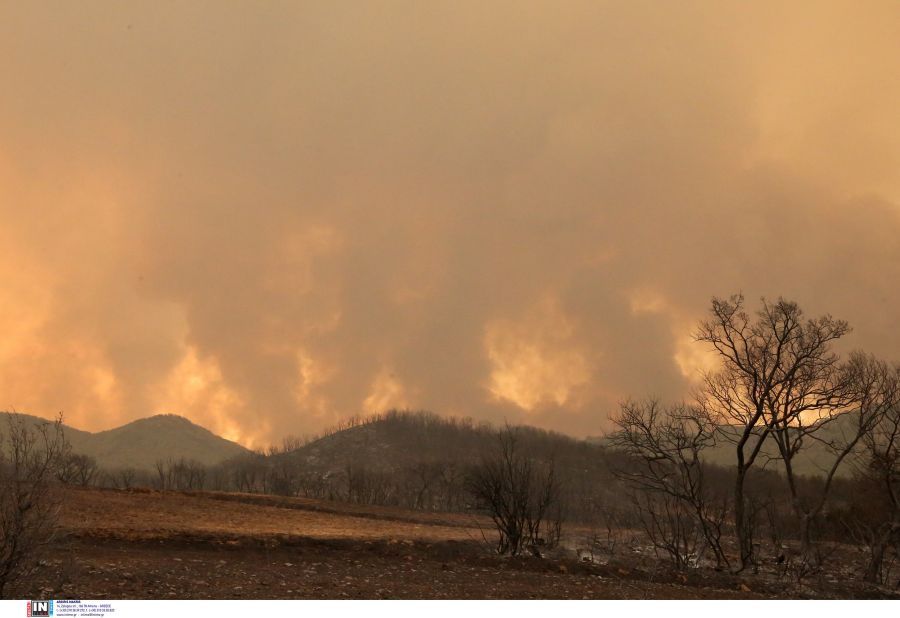 For the fifth night in a row, Evros experiences a fiery dream. Despite the inhumane efforts of the powerful fire brigades, the fire in Alexandroupoli continues to burn out of control, while the fire fronts in the Tadiya forest remain but have "crossed" towards the Rhodope.
Now, according to ERT, the flames have been contained Outside the settlement of Sykorrachis, a front leads the Sapes to Arsakeio. Sykorrachis residents are waiting for the development by taking to the streets and helping to extinguish. There are military machines in the area that have created fire zones, although residents have gathered all available agricultural tools, shovels, hoes and even branches.
At the same time, fire brigades are trying to prevent the fire from spreading to Egnatia Street Gluttonyat Pebbles And Maronia.
On Wednesday afternoon (23/08) a new message was sent from 112 about a large fire burning out of control in Rodopi. "If you are in the areas Low, Belgium, Gluttony Depart for Comodini. A forest fire in your area. You follow the instructions of the authorities," the notice said.
⚠️ Implementation 1️⃣1️⃣2️⃣

🆘 If you are in the areas #low #Belgium & #Mesti moving towards #Commodini

🔥 Forest fire in your area

‼️ Follow the instructions of the authorities

ℹ️ https://t.co/kexUnlnGMV@Pyroswestiki@Hellenic Police

— 112 Grease (@112grease) August 23, 2023
Major damages
According to ERT report, 14,300 people from 33 settlements have been evicted from their homes in the last 5 days. As far as damage is concerned, houses were burnt in Kirgi, Dikella and Mesimvria only yesterday, while the environmental damage is very high. There has been heavy damage to agricultural crops. More than 1,200 beehives have been burned, and 50,000 olive trees, 1,000 cattle have been burned, and the number is expected to rise.
The fire caused damage to infrastructure, and there are residences that have passed through the fire without electricity. While the Egnatia road was opened and closed, traffic on Egnatia from Alexandroupoli to Comodini was normal in the afternoon, and the Alexandroupoli Hospital and Emergency Department was fully reopened at 6pm.
. "Professional creator. Subtly charming web advocate. Unapologetic problem solver. Devoted student."