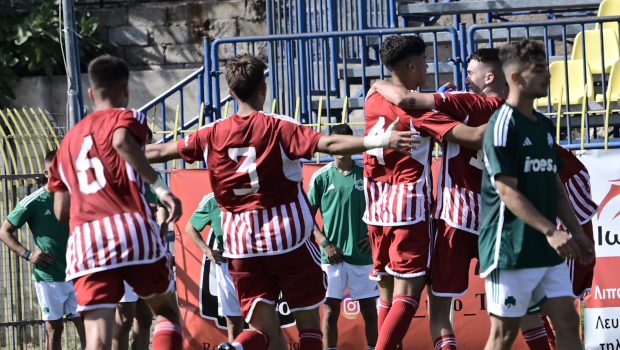 Olympic Panathinaikos will face Spyros Gyalampidis in the sixth round of Superleague K19.
The "red and white" won 1-0, with a goal scored by Kostolas, in the 59th minute. After Charalamboglou headed the ball into the first post from a corner kick, Kostolas sent the ball into Panagakos' net. This is the second derby to be painted in red and white during the current two weeks. After the match between the B teams in Superleague 2.
Read also: The only first for the young Panathinaikos in the Euroleague – Olympiacos XIII
The home team hit a cross from Costola in the 36th minute after a free kick, while Charalamboglou missed a four-pointer in the 38th minute.
For its part, Panathinaikos had good moments with Volakis (24 minutes) and Georgulakis (31 minutes).
Formation of the two teams:
Olympiacos (Celidopoulos): Cena, Koutsougoulas, Perikatis, Kostoulas, Tanoulis, Liatskouras, Pneumonidis, Bakolas, Charalamboglou, Papakanellos, Alavakis.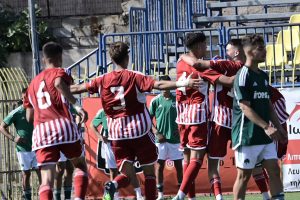 Panathinaikos (Drenova): Panagakos, Skarlatidis, Diamantis, Katris, Nikoletopoulos, Phagianidis, Volakis, Simonidis, Lazaris, Prigo, Georgulakis.
"Certified social media geek. Lifelong coffee aficionado. Passionate food buff."