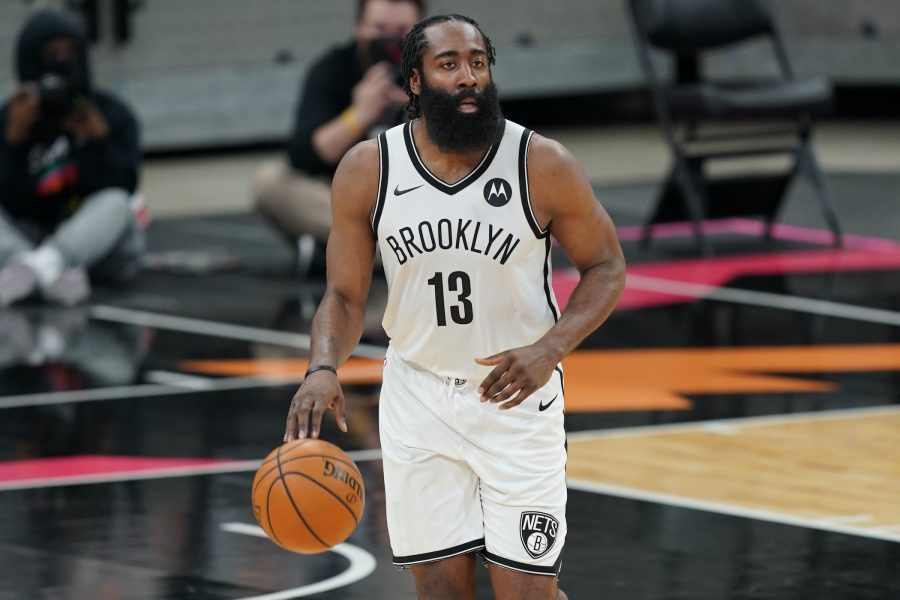 On NBA Countdown Wednesday evening (hat tip RealGM), ESPN's Adrian Wojnarowski continued to relay that the Nets and Sixers are not involved in meaningful discussions involving James Harden.
"Let's start here: we are certainly less than 24 hours from the NBA trade deadline," said Wojnarowski. "There has not been meaningful dialogue between the 76ers and the Brooklyn Nets. Now that doesn't mean it won't happen between now and tomorrow's trade deadline. But any potential James Harden trade to Philadelphia or anywhere, it would take a significant amount of negotiation. It's not as simple as just Ben Simmons for James Harden. "
Woj went on to say the Nets still believe they can win a title when healthy no matter what seed they enter the playoffs as. He also said that the Nets are prepared for Harden to leave this summer, but still think he gives them the best chance of winning a title this season.
"I think Brooklyn is prepared for the idea that they'll just treat James Harden, if his plans are to leave, treat it like Toronto did Kawhi Leonard. And say 'this is probably a one shot deal. We want to win a championship. Our best chance is to do that. ' Who knows what happens when Harden gets back with Kevin Durant. They start playing together again the way they had planned to from the beginning. They've been separated because of the injuries. "
Here's some more trade rumors from around the NBA:
Russell Westbrook is unlikely to be traded by the deadline, sources tell Eric Pincus of Bleacher Report. The one exception to that would be if LeBron James pushes the Lakers to deal with Westbrook to the Rockets for John Wallbut Los Angeles would have to give up additional assets or take on unwanted salary, making it doubtful, says Pincus.
The Nuggets are on the hunt for a wing defender and are willing to discuss their 2027 first-round pick, according to Mike Singer of The Denver Post. Sources tell Singer that Denver is searching for a non-rental player, so they'd need to be under contract for multiple seasons. The trouble the Nuggets are running into is being able to match salaries, considering JaMychal Green would likely need to be involved – Green can veto any trade and is only interested in playing for a contender.
The Raptors aren't willing to compromise future flexibility for a short-term solution, and are only willing to take on money beyond 2022/23 in a trade if the player fits well with the team, as Michael Grange of Sportsnet relays (Twitter link).
. "Professional creator. Subtly charming web advocate. Unapologetic problem solver. Devoted student."