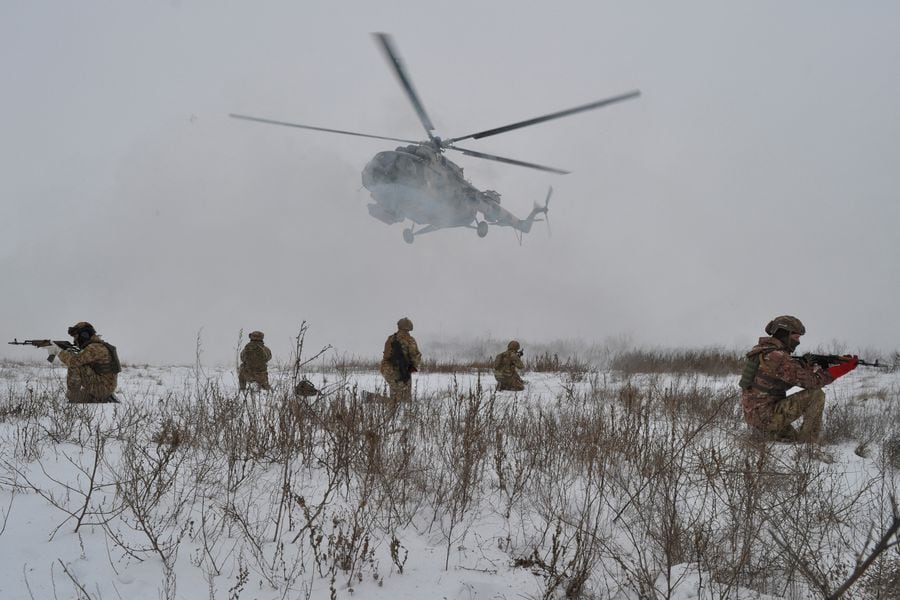 President of Ukraine, Volodymyr Zhelensky, It announced on Friday a general military mobilization to counter the Russian invasion, according to an order posted on its website.
This action will affect the affected people "Compulsory Military Service and Reservation" And will be in force for 90 days in all regions of Ukraine, the text states.
Local administrations, with the help of "all kinds" of companies and institutions, are required by law to organize mobilized people and seized vehicles at various meeting places and military bases.
Russian troops entered Ukraine on Thursday and approached the capital, Kiev, in a general offensive.
More about War in Ukraine
Zhelensky lamented that his country had been left "alone" to defend itself against the Russian military invasion the previous day.
"They left us alone to defend our state."Zhelensky said in a video released on the president's account. "Who is ready to fight with us? I do not see anyone. Who is ready to guarantee NATO membership to Ukraine? Everyone is scared," he lamented.
Zhelensky was also confirmed dead 137 people and 316 people were injured On the Ukrainian side at the end of the first day after the Russian invasion. The Ukrainian president made the remarks in a televised address, and described ten of the wounded as Ukrainian army officers, according to the Russian agency Sputnik.
. "Professional creator. Subtly charming web advocate. Unapologetic problem solver. Devoted student."