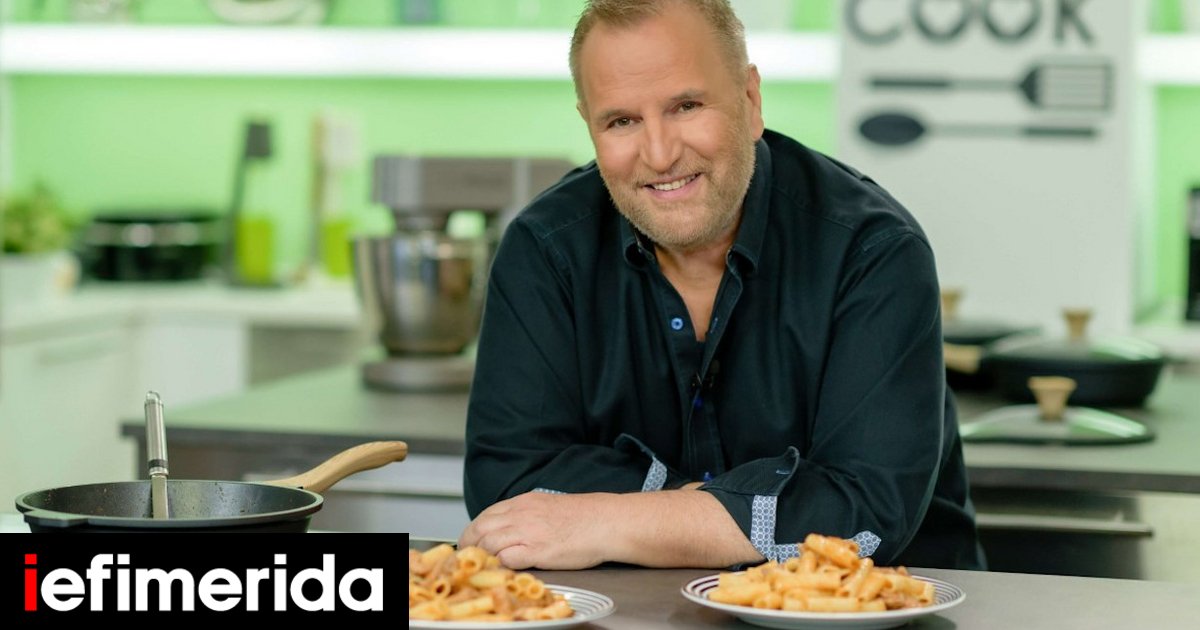 Vangelis Driskas is one of the most famous Greek chefs, due to his presence on television. But he revealed that he no longer works in kitchens.
Vangelis Driskas was a guest on Action24's program "Kalytera Arga" and spoke – among other things – about the new professional page that opened in his life, while also mentioning the passion that led him to try some dishes during his trip to Asia.
"In recent years you won't find me in kitchens. Basically, until 2000, when I started TV, I was active in kitchens, with a day job and routines that we had until then. In 2000, I started TV seminars and started teaching at a cooking school. So My life has changed and I don't have time left to enter the kitchen to cook," said the well-known chef.
As he said, "This has been another exciting and creative journey as well. I've published 6 books so far, done countless shows, and traveled abroad with '1000 Miles of Flavor'."
Vangelis Driskas: I'm a consultant to food companies
As Vangelis Driskas stated, "Now I produce products and deal with commercial food. I'm a consultant for food companies. We design the food, then we release it. It's a very nice process, because you start with an idea and you turn it into a jar in the supermarket, and that's special."
"I was impressed by the food. I replied when I was in Persia, and we went to a perfect restaurant that had all the typical dishes of Persian cuisine. I used to see all these legendary dishes, which when you describe them, you don't have enough words. When I tried them, they were shocked and I cried for phone," the chef described.
Find out the latest news from Greece and the world at
. "Certified social media geek. Passionate webaholic. Unapologetic music specialist. Food ninja."