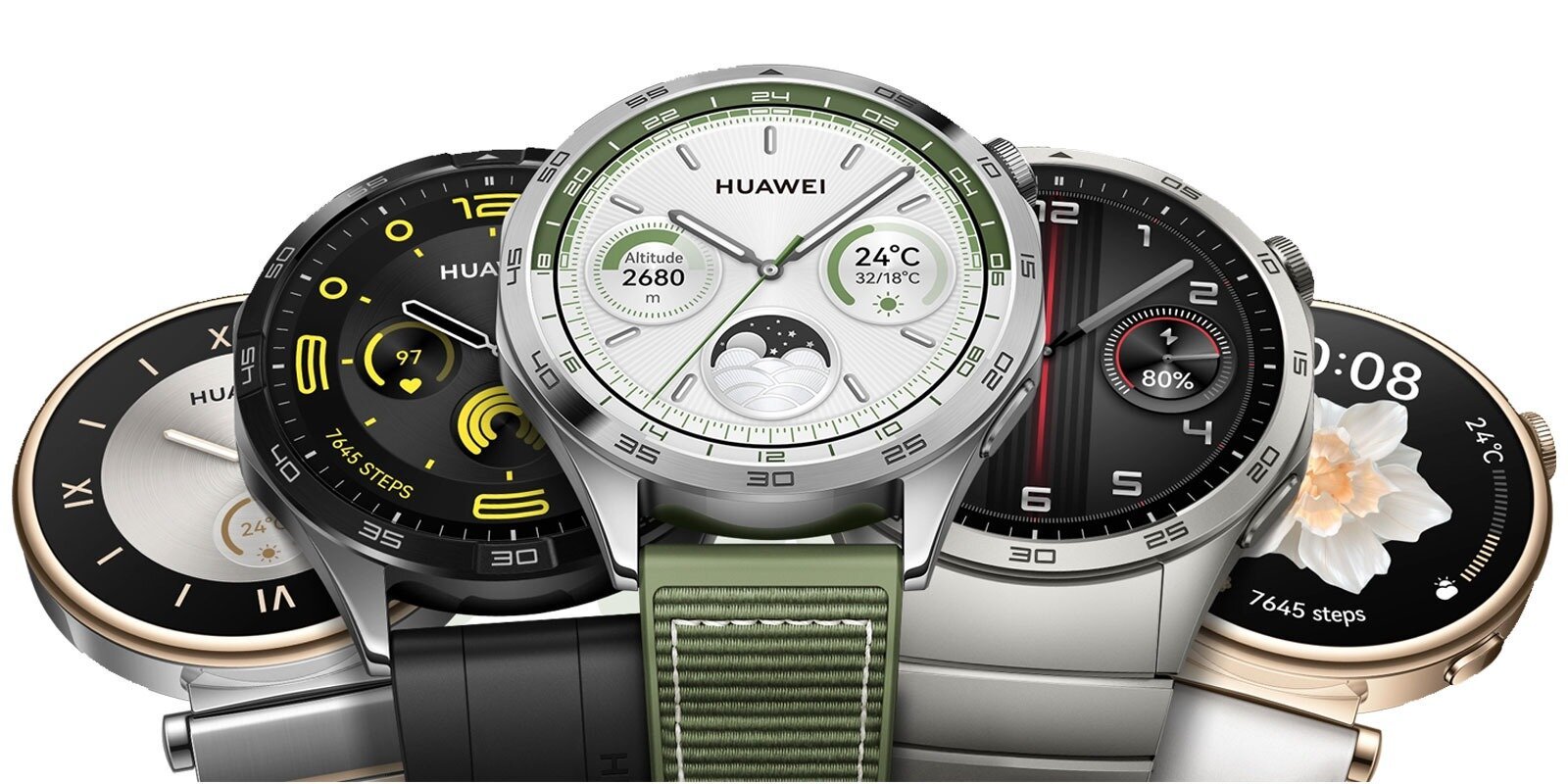 The premium proposal comes in two different applications at a price of 46 and 41 thousand with an impressive design, high-level aesthetics and advanced functions of the latest generation, perfectly adapting to even the most demanding lifestyles, contributing to the adoption of a healthier lifestyle. In the case of the Huawei WATCH GT4, there are not just one or two reasons why someone might prefer it, but there are several others. We have selected our 5+1 and present it to you!
Design reminiscent of jewelry

The Huawei WATCH GT4 comes in two versions, the smaller of which, the 41k version, is reminiscent of a luxury accessory one would expect to find in a jewelry store, rather than a tech gadget. It is very light (it weighs no more than 37 grams) and has a thin frame with a gold finish, thanks to which it exudes an air of luxury. The elegant white leather strap goes with any look, while for a more formal look, bracelet options are available in silver and gold Milanese versions that can be freely adjusted to look perfect on the wrist.
Battery that lasts (and lasts and lasts…)

No more shipping stress! The Huawei WATCH GT4 has an autonomy of two weeks in the 46k version and seven days in the 41k version. Even if the user chooses the always-on mode for his screen, the watch's endurance is up to four and two days, respectively. Therefore, the Huawei Smart Watch has the ability to adapt to any lifestyle, no matter how demanding, and is always in touch with the user's services, recording his daily exercises and ensuring his personal well-being.
The best personal trainer we have ever had

Exercising alone is not enough for a healthy lifestyle. It should also be effective, and that's where the Huawei WATCH GT4 comes in to make a difference. Inside is a powerful personal trainer that records your every activity, from walking and running to sports like swimming, soccer and padel.

The HUAWEI TruSeen 5.5+ sensor system constantly monitors the heart rate and informs the user if the limits are exceeded, while at the same time the HUAWEI WATCH GT4's smart satellite antenna array will precisely guide him on his routes.
Fits everything (smartphones)

The Huawei WATCH GT4 offers complete flexibility of movements at every level as it is compatible with both Android devices and iOS models. Thus, the user does not have to worry about the capabilities and features that he will be able to benefit from depending on his mobile phone, in fact, he has to worry and decide only about the version of the Huawei WATCH GT4 that will adorn his wrist! With six suggested color combinations for our country and over 25,000 faces, the options seem endless!
The daily motivation we've been looking for

With the pace of everyday life, it doesn't take much for someone to be forgotten and remain inactive. Fortunately, the Huawei WATCH GT4 has a mind of its own, making sure its lucky owner stays active, through a smart system of rings that measure movement, exercise, and body position.

Achieving daily goals is easy, both literally and figuratively, and adopting a more active and outgoing lifestyle couldn't be easier. It is also easy to measure the calories he consumes, allowing him to add the necessary weight to his diet.
The center of our world

In addition to being an extension of our hands, a smartwatch should also be inextricably linked to our smartphone, and the Huawei WATCH GT4 succeeds here as well. Incoming calls are answered and rejected in one go, while sending personalized responses is easier and faster than ever. The Huawei smartwatch supports autonomous music playback by setting up playlists through the smartphone app, while thanks to the calendar app, the daily schedule will always be just one touch away!
to Huawei Watch GT4 – Available in the Greek market through the network of official Huawei partner stores, and for every purchase, of any version, you get the amazing Huawei Freebuds SE 2 wireless headphones as a gift. The offer is valid until supplies last.
For more information about the products you can visit their website huawei, And also Facebookthe Instagram And Huawei community.

"Total alcohol fanatic. Coffee junkie. Amateur twitter evangelist. Wannabe zombie enthusiast."