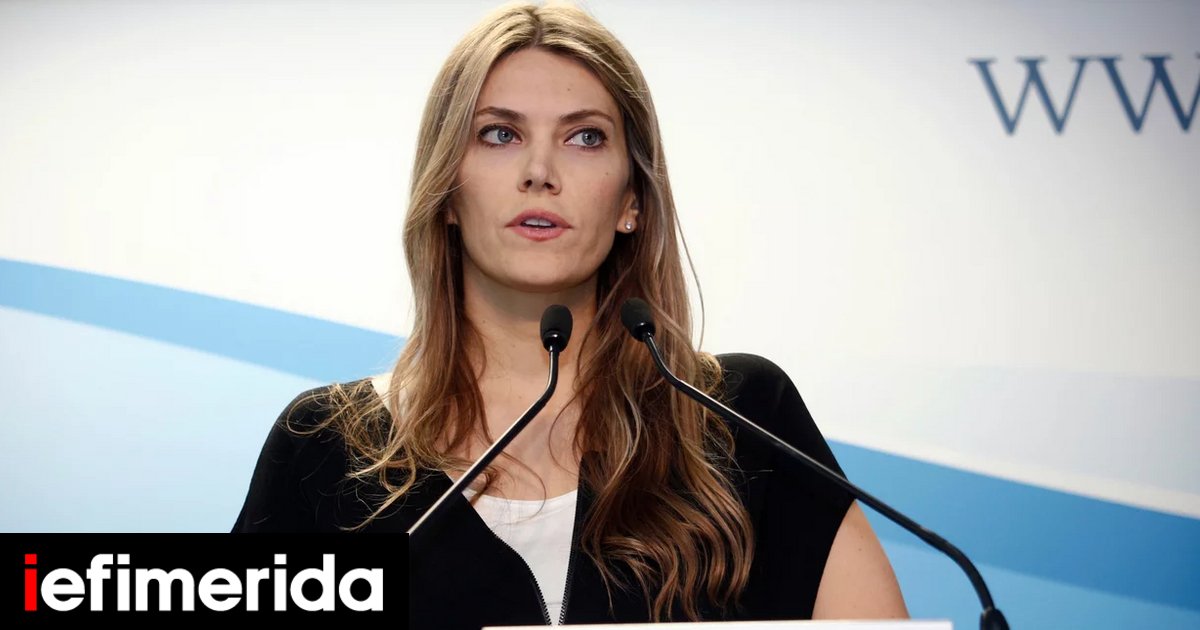 in another field of its activities Eva Kylie The Belgian authorities direct their investigations to the European Parliament.
In particular, the Belgian judges studying the work of the European Parliament in Brussels and Strasbourg weighed in on the new technology and practices that the former vice-president of the European Parliament wanted to implement.
According to the information transmitted by the Star correspondent in Brussels, in the main bulletin of the channel on Wednesday evening (11/1), the activist group on the Internet called "Digital Courage", which means "Digital Courage", insists that Eva Kaili, who recently proposed a law to control Electronic interactions (chat), should be investigated for the possibility of any suspicious collaboration with technology companies.
Qatargate: Eva Kelis Dimitracopoulos' father testified to the Belgian investigator: "He is still free"
Le Soir director: The move that burned Kylie and sent her to jail – used by Gheorghe Pantsiri
Recall that the Belgian authorities They have taken Eva Kylie to jail – With other people – for its involvement in the Qatar Gate scandal and the attempt of Arab countries to influence the decisions of the European Parliament.
Eva Kaili: The event where you paid tribute to the technology company Aston Kutcher
As reported, on November 16, prior to the launch of Qatargate, Eva Kylie organized an event praising Ashton Kutcher's contribution to the fight against child pornography by tech company Thorn.
Her colleagues in the European Parliament now say the former vice president has crossed the line and abused her position by promoting questionable techniques within the European Parliament.
The video, which was shown in the main Star newsletter, is typical, in which the MEP "prays" the work of the Hollywood star company.
"Technology can be used however we choose. And Thorn is doing a great job fighting child pornography," said Eva Kayley, noting that she is also a mother to a child and is scared.
"It is very important, that's why we count on you, that you are close to us, we understand that it is not easy, but we count on your support," added the former vice-president of the European Parliament.
"If you knew that tech companies had the power to identify this content and remove it or even prevent abuse from happening, but the law got in the way of giving your child a better life, would you agree to that?" Ashton Kutcher has been mentioned for his part.
"Since we have not done so well so far, we have to do it through legislation, we have to strengthen the law. This is a choice and we can do little in hindsight. Every day that passes, children become victims of exploitation," noted the Greek MP.
follow her on Google News and be the first to know all the news
Find out the latest news from Greece and the world at
"Hipster-friendly coffee fanatic. Subtly charming bacon advocate. Friend of animals everywhere."