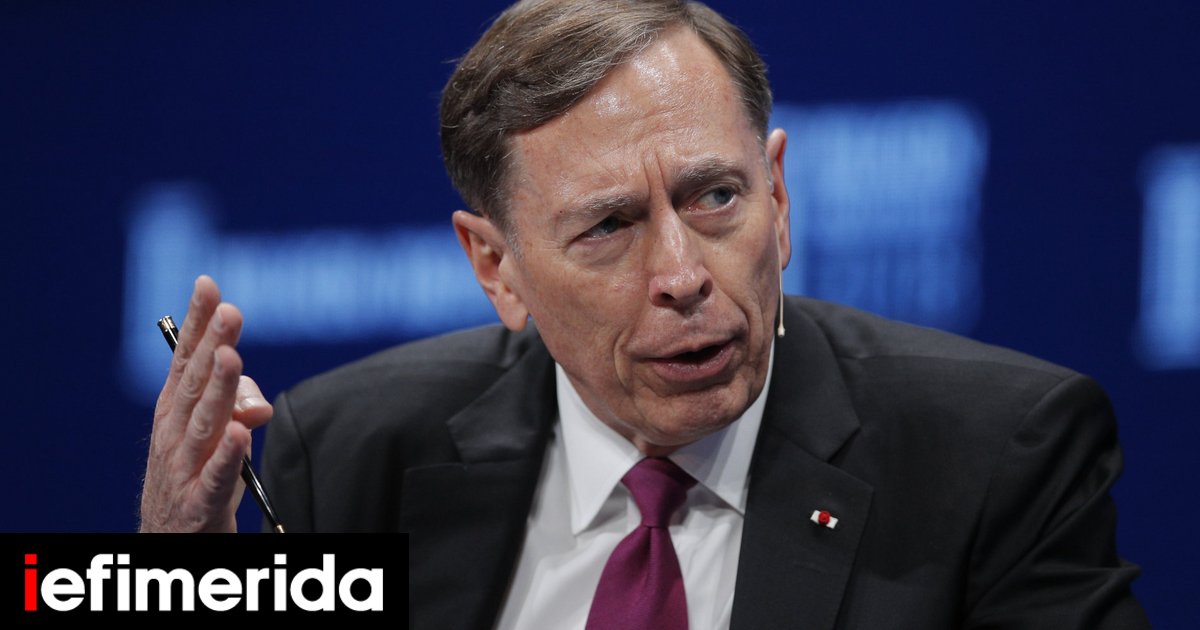 The United States and its allies have warned of the destruction of Russian forces and equipment in Ukraine and the sinking of the Russian fleet in the Black Sea if Vladimir Putin uses nuclear weapons. David Petraeus.
Speaking to ABC News, the former CIA director and retired four-star US general made it clear that he had not discussed the US response with National Security Adviser Jake Sullivan. In the event of a nuclear escalation by RussiaThis is something the Biden administration has repeatedly emphasized in Moscow.
«To give you a hypothetical answer, we will respond by leading NATO – a collective effort – that would destroy every Russian conventional power we can see and identify on the Ukrainian fronts, Crimea, and every ship of theirs in the Black Sea.Petraeus said.
The warning comes a few days after the file Putin's threatsMany interpreted it as a threat of Russian war with the West.
When asked whether Russia's use of nuclear weapons in Ukraine would drag the United States and NATO into war, Petraeus said that Article 5 of the collective defense of the North Atlantic Treaty will not be activated, because Ukraine is not a member of NATO, but rather an American and NATO response . It would be "appropriate".
Blinken: We have no evidence that Russia is considering the use of nuclear weapons
Putin: We will defend our territory by any means – the United States sets a precedent with Hiroshima – Nagasaki
Petraeus pointed out that The possible spread of radioactive radiation to NATO countries under the umbrella of Article 5 may be interpreted as an attack on a NATO member. "Maybe it can be done," he said. "The other case is that this is so shocking that there must be an answer, it can't go unanswered."
But Petraeus added: "I say it again, nuclear escalation is undesirable. But a message must be sent that this cannot be accepted in any way."
Petraeus: Putin is desperate

But as pressure mounts on Putin after Ukraine's victories in the country's east, the backlash against Russia's annexation of four Ukrainian regions and resistance to the conscription process mount, Petraeus said the Russian president was "desperate."
«I think the reality he faces on the battlefield is irreversible", He said. "No chaotic mobilization – that's the only way I can describe it – no annexation, no hidden nuclear threat can get him out of this very situation. At some point they will have to realize that. At some point there has to be some kind of opening of negotiations."
But, Petraeus warned, Things could go wrong for Putin and Russia. Even the use of tactical nuclear weapons on the battlefield will not change that at all." However, he added, "You should take this threat seriously."
follow her on Google News and be the first to know all the news
Find the latest news from Greece and the world at
"Hipster-friendly coffee fanatic. Subtly charming bacon advocate. Friend of animals everywhere."