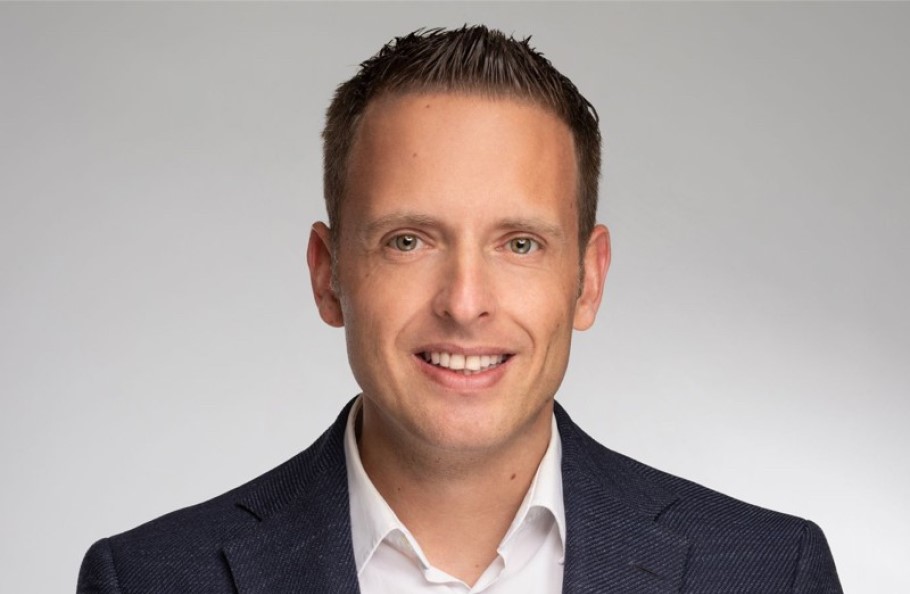 Emphasis on support employeesand its suppliers but also its local community Thessaly Give LidlAfter severe floods that did not leave the operation of its local network unscathed.
For four days, 7 of the supermarket chain's 16 stores were closed in Thessaly, while a large amount of water closed its warehouses in Trikala, where access was impossible.
This was announced by Martin Brandenburger, CEO of Lidl Greece, on the sidelines of the event he organized yesterday to showcase the company's strategic partnership with UNICEF to prevent and combat all forms of violence against children in the country. In fact, as part of this cooperation, Lidl has already offered 100,000 euros this spring and will continue to fund activities and research in the country.
Regarding the effects of the flood in Thessaly, Mr. Brandenburger stated that 7 warehouses and the warehouse serving Lidl Greece's activity in Megalochori Trikala were damaged. Although there were no major impacts from the flow of water, the flood paralyzed the road network and for 4 days access to the company's headquarters was impossible for both consumers and its fleet. Now the problems have been resolved, thanks to the activation of the facility management department and the intensive work of Lidl employees, Mr. Brandenburger explained. In addition, there is insurance coverage that compensates for any losses.
The company is now focusing on strengthening its employees and strengthening its cooperation with producers in Thessaly. According to the company's management, the aim is to further strengthen partnerships with Greek companies and highlight Lidl's footprint in terms of the assistance it provides to its suppliers. It is also strategic targeting in a sector in which it has built a range of cooperation with Greek suppliers, who place their products on the shelves of the chain's stores and receive the necessary support networks to promote their products abroad. Lidl has expanded this range of long-term partnerships with more than 400 Greek suppliers, while 60% of its sales come from their own products.
Following the recent events in Thessaly, it is also supporting flood victims by offering a 20% discount on their purchases and has allocated more than 70,000 euros to cover emergency needs by providing food items, including fresh produce such as meat and chicken, basic necessities and bottled water. Having already allocated more than 100,000 litres.
Although the administration did not reveal the financial performance data of the Greek company "Lidl", based on the data of statistical studies controlled by the companies that control the leading shares after it rose to the top of the organized retail trade ranking, after the "Sclavenets" chain competed with "AP Vasilopoulos". "For second place. However, it is questionable at what levels its profitability will move as it has not been affected by the crisis and inflationary pressures have affected its costs. Pressure on profitability is inflation, rising interest rates and, above all, the cost of electricity, which has doubled compared to levels two years ago, leading to investment in green energy and increased transportation costs.
However, Lidl Greece, as a discounter, is enjoying its stock growth at a time when private label products are highly valued by consumers. It also recently reduced prices on more than 200 products and announced more discounts in the coming weeks and months. As Mr. Brandenburger said, amid inflationary pressures, consumers are cutting back on their spending and looking for ways to save costs. In fact, from the development of sales volumes in the market, there has been a clear trend recently to reduce the size of the consumer basket. In other words, the supermarket list is shorter and a consumer with the same spending buys fewer goods. "The timing is right for us," Mr. Brandenburger said, noting that Lidl Greece offers the most competitive prices in the market with a wide range of high-quality private label products, which consumers prefer, especially at this time.
It should be noted that Lidl Greece has a portfolio of private label products that amounts to 70% of its range and 80% of its sales.
Follow Powergame.gr on Google News for instant and valid financial information!
"Avid problem solver. Extreme social media junkie. Beer buff. Coffee guru. Internet geek. Travel ninja."