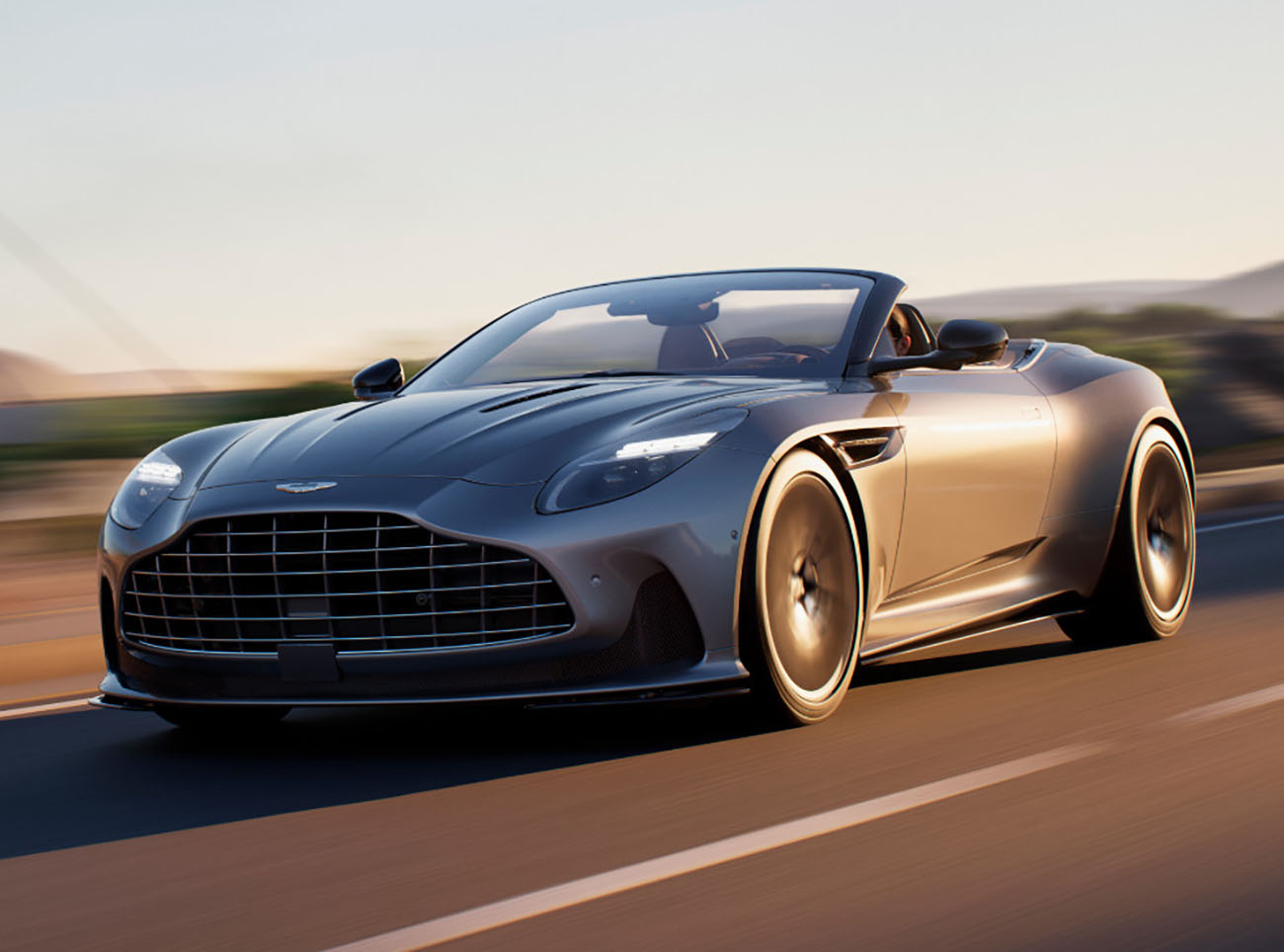 Aston Martin introduces the new DB12 Volante, a roadster that combines the high performance of a supertourer with driver-focused handling.
Aston Martin managing director Amedeo Felisa said: "For many drivers, driving with an open top is sheer pleasure. The Aston Martin Volante has captured that feeling and expressed it in unique style for more than six decades. With the new DB12 Volante, we've changed the rules, as We have created a car that intensifies these feelings while maintaining the DB12 Coupé's outstanding sporting capabilities."
It delivers best-in-class power from its 4.0 Twin-Turbo V8 engine. Apart from the amazing performance, it also offers an amazing soundtrack, as the official announcement states.
Tuned by Aston Martin engineers to deliver a class-leading 671bhp at 6,000rpm. and 800 Nm of torque between 2,750-6,000 rpm. This exceptional hand-built engine features revised mechanical parts (camber, improved compression ratio, greater cooling and turbo boost. Acceleration from 0-100 km/h in 3,6 in. With a maximum speed of 326 km/h, the Aston Martin DB12 Volante performs astoundingly.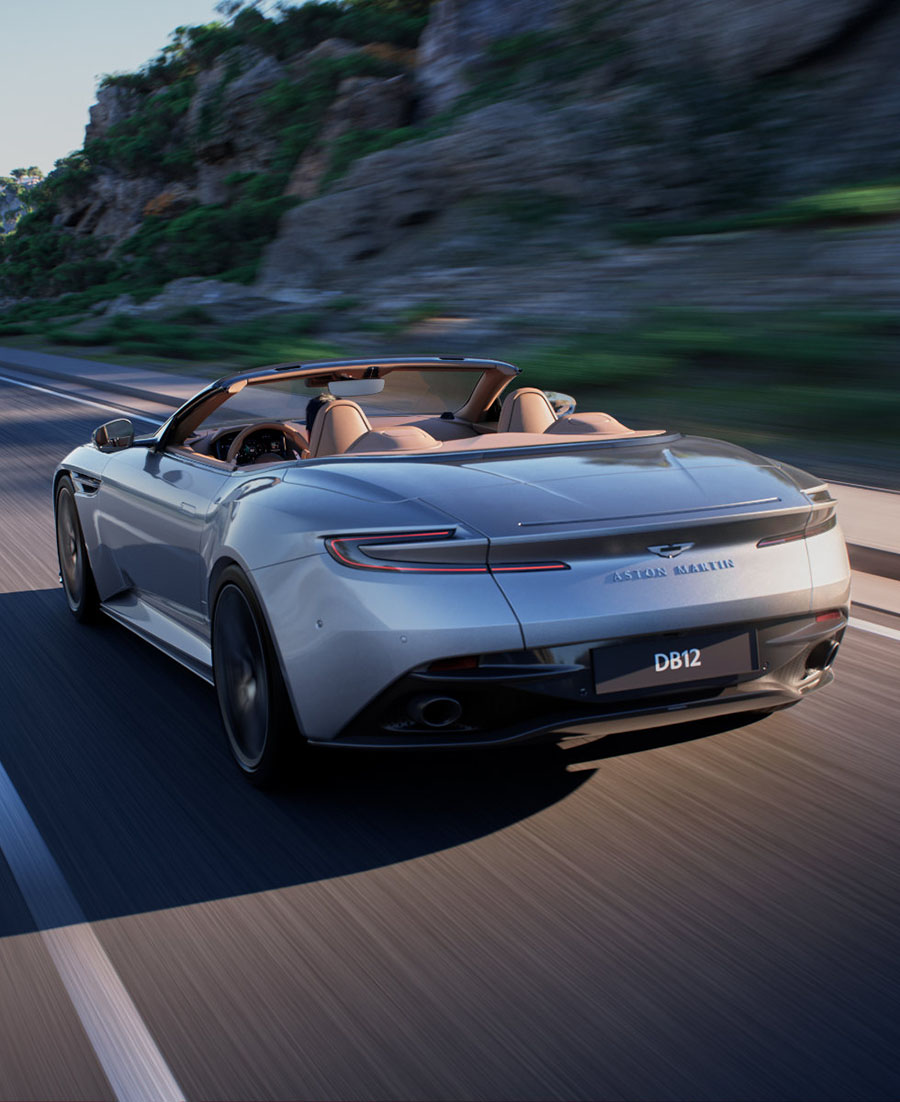 The engine is mated to an eight-speed ZF automatic transmission, which features a range of shift strategies to complement each of the dynamic driving programs. An electronic rear differential (E-Diff) is also equipped to increase flexibility and stability.
With four-stage ESC and a choice of five preset dynamic modes, the DB12 Volante allows the driver to fine-tune their behavior.
Other features include the new generation Intelligent Suspension setting, which has a 500% increase in power distribution bandwidth compared to the previous generation setting, giving the new Aston Martin DB12 Volante an upgraded range of dynamic capabilities.
Braking is provided by front 400mm cast iron discs and 360mm rear discs as standard, with the optional Carbon Ceramic Brake (CCB) system providing increased braking performance, reduced brake wear and a weight saving of up to 27kg.
Central to the Volante experience is a power retractable roof that combines maximum luggage capacity, speed of operation and aesthetics.
Featuring 8 layers of insulation, the fabric roof canopy is acoustically reinforced to improve in-cabin comfort. The roof function takes 14 seconds to open and 16 seconds to close and can be used at speeds of up to 50 km/h and in a headwind of 50 km/h.
For added convenience, the roof mechanism can be operated via the remote control, as long as the driver is two meters away from the vehicle.
"Total alcohol fanatic. Coffee junkie. Amateur twitter evangelist. Wannabe zombie enthusiast."