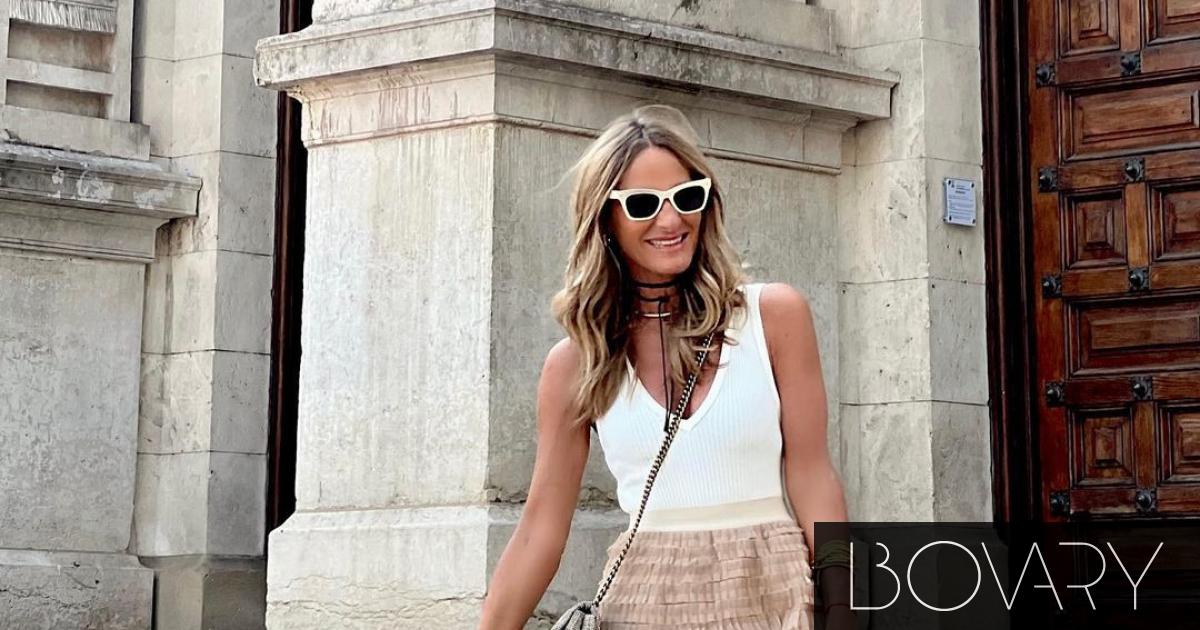 What is defined as a "cult buy" and how does a major piece instantly stand out among the countless fashion catwalks, dominating trends?
Three times a charm, depending on who, what is wearing. It is enough to see the fetish piece in three different forms and it has already entered the orbit of an absolute must.
But how long will it remain a reference point and maintain its momentum, staying on the surface?
Loewe's signature tank top is one such talking point, as not only has it managed to withstand these quick spins of ephemeral fire, but it's already well into its second season, gaining an even more loyal following.
With a quick scroll through Instagram and TikTok, it seems that the simple tank top with the House logo subtly embroidered on the neckline, in neutral shades of white, black, gray or brown, is popping up everywhere. Its simplicity perfectly serves the need for cascading looks in different styles. With perfect slim and loose proportions, it can be worn with cargo pants, with a classic white boyfriend shirt or with a mini tennis skirt and a small shoulder bag, to revive the typical millennial look, or why not a spicy version of outdoor homewear, like Kylie Jenner dared, Cleverly reinvented with a luxurious touch, the simple tank manages to win the game of impressions.
The not-to-miss piece appeared last year in Loewe's Spring-Summer 2022 collection and this year it's just as popular in its cropped version.
The idea of ​​infusing something so simple with the symbolic value of a luxury brand is of course nothing new. Last year, as a rival admiration, the house of Prada designed a simple white T-shirt with a similar philosophy for its fall/winter 2023 collection, which only bore the brand's signature black inverted triangle logo, ending up as an absolute declaration. A look piece, with personality, that emphasizes effortless style, for both women and men.
But also the House of Off-white, known for its streetwear aesthetics, has invested in the same minimalist philosophy, successively introducing this very simple yet essential piece, found in every wardrobe updated and not, keeping very succinctly the word Off in letters. Dark black in the middle. For now, of course, Loewe is said to be gaining ground, trumping other versions.
How do you keep up with this new reading of the basics? Taking it a step further and introducing the embroidered logo to more designs…
What's next on the fashion influencers' wish list?
Loewe's high-waisted wide-leg jeans are the next best thing, inviting you to extend their signature anagram logo into a complete head-to-toe look.
See also
When fashion meets design: unique collections inspired by furniture, bedding and decorative items
"Total alcohol fanatic. Coffee junkie. Amateur twitter evangelist. Wannabe zombie enthusiast."