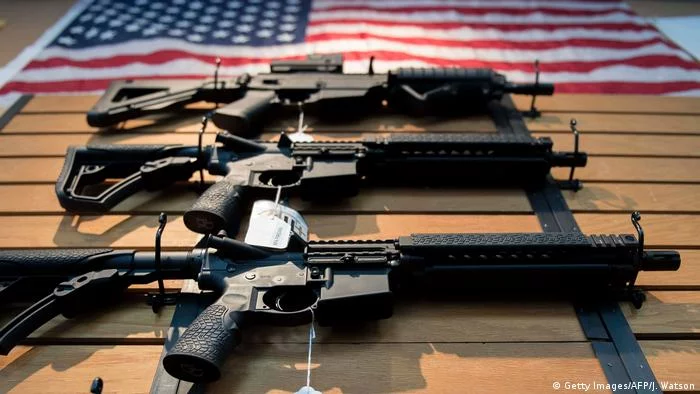 Brasilia, March 15.- The Federal Police today launched an operation to dismantle the international smuggling criminal organization that brought weapons from the United States to Brazil.
Known as the Florida Heat, the operation is being carried out in conjunction with the Federal Ministry of Public Works (MPF) and has the support of the US Embassy's Internal Security Intelligence Agency.
During this Tuesday's operation, about 50 federal police officers, members of the MPF's Special Task Force on Organized Crime and U.S. agents are enforcing seven restraining orders and five search and seizure orders.
Such orders were issued by the first Federal Criminal Court in Rio de Janeiro, the Combo Grande (capital of the state of Mato Grosso do Sul (Midwest) and the first Federal Criminal Court in Rio de Janeiro in Miami, USA.
The investigation, which began about two years ago, found that there was a gang responsible for obtaining guns, parts, parts and ammunition in the United States for export to Brazil.
The goods reached the South American company by sea (containers) and by air (parcel) via the states of Amazonas, Sao Paulo and Santa Catarina, and their final destination was Vila Isabel in Rio.
In most cases, according to the investigation, the material was packaged in equipment such as welding machines and printers, which were shipped with other items such as telephones, electronics, food items, clothing and footwear.
The R7 portal guarantees that war gadgets were distributed to drug traffickers, militants and assassins after Vila Isabel passed home.
It said the money to buy the weapons was sent from Brazil to the United States by money launderers.
A Brazilian was identified as the owner of a barbecue restaurant in Boston, he acquired a portion of this capital and made it possible to achieve his goals in the North.
The criminal gang invested the proceeds from the arms smuggling in residential real estate, cryptocurrencies, stocks, vehicles and luxury boats.
It also ordered the confiscation of assets worth about 10 million rice (about two million dollars).
According to the G1 news portal, Ronnie Lessa, a former Army police officer accused of being the executive of Councilwoman Mariel Franco and driver Anderson Gomez in 2018, was one of the targets of the Florida Heat.
Lesa was arrested in Rio in March 2019 and in December 2020 he was transferred to the Combo Grande Federal Prison.
Seven months after Franco and Gomez were killed, the former agent received 100,000 rice (approximately $ 20,000) in cash. (PL) (Photo: AFP)
---
---


Comments
---
Your Email Address Will Not Be Published *
. "Professional creator. Subtly charming web advocate. Unapologetic problem solver. Devoted student."