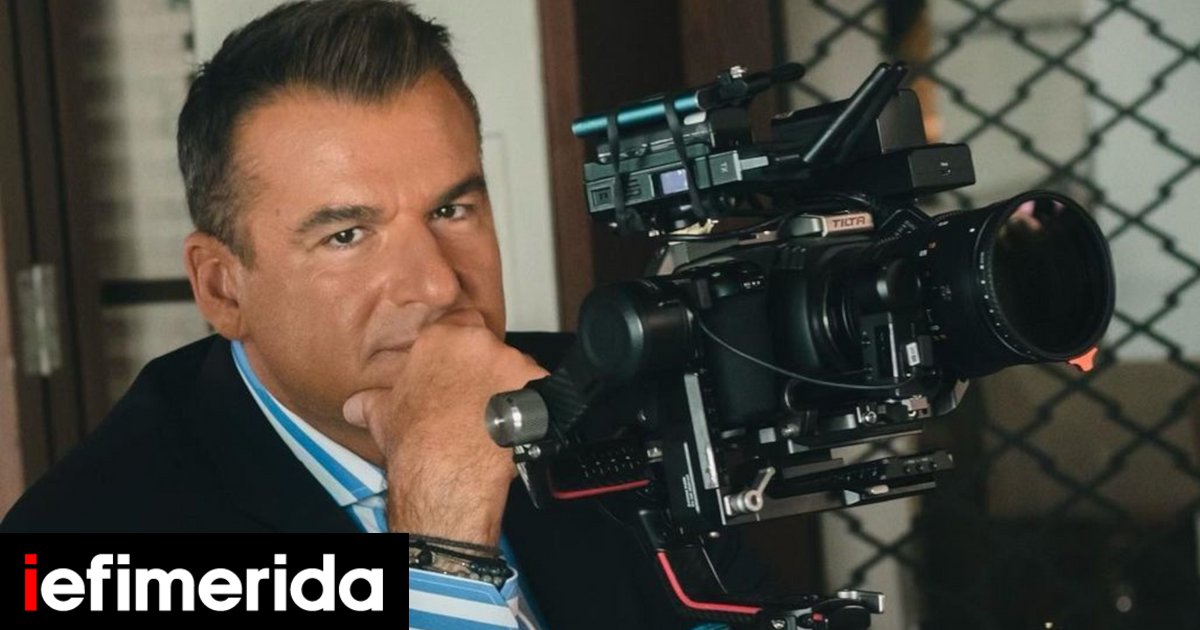 Giorgos Liagas took a particularly sharp tone from his show's "atmosphere", in response to comments made by Faye Skordas and Dimitris Ogarizos that those who host Achilleas Beo on their show do so for the TV ratings.
"The bigger truth is we, the TV audience, who are out there… I'm not going anywhere because I don't appreciate most of them either, that's the truth… For many years I've been living a lonely life and walking through this life alone. I don't have many journalist friends , very few. And I was betrayed by most of them too, it doesn't matter.
As I walk alone and look into your eyes, with my mistakes, with my "sorry" and I move forward because you gave me this possibility and I thank you from the bottom of my heart. But the bigger truth is us, the lie when we meet "Oh my love", and when they change the square they all curse each other. "And now you're doing it in public too," Giorgos Liagas said at first.
Giorgos Liagas: Obviously we choose themes for the TV show, but the other themes are…Mother Teresa?
"The other makes the TV and judges the other who makes the TV. What right? And since you did it too, have you ever judged yourself? Have you ever realized why you are not doing well or why you are doing well? Have you done any self-criticism, "Where you constantly judge the other person? That's reality and the world is tearing us apart."
"Cannibalism on TV between us is unprecedented. Because I've heard a lot of good colleagues since yesterday accusing some programs of choosing topics for the show, apparently! Obviously, we choose topics that concern the world. And that means watching television. A topic that doesn't concern the world." We won't bring it up. All these others are…Mother Teresa? Are they on a mission? It's work. Obviously we want to know the viewing figures. Are the rest of us doing missions on TV? Are we doing charity work here? Are we not getting paid? "The journalist added : "Shouldn't we offer the channel we work for a satisfactory percentage so that the channel owner can sell ads and pay us?"
"Are you coming here? How stupid are some people? They say 'others do it for the ratings', while the rest don't do it for the numbers? And who says that? Those who don't do the numbers. It's as if we're making fun of them." From each other. "Everyone who doesn't want Pio, everyone shows it, but it was only one program's fault for taking it out, because it happened to make numbers that day," the journalist added in a strong tone, complementing his relative stance.
It is reported that Faye Scorda, on Tuesday 10/10, commenting on Pew's anti-gay statements, emphasized, among other things, that: "Whoever calls Pew and everyone else – which I also did in my life because I was tempted by the rules of television ratings – this is dedicated For ratings only because these statements are provocative."
At the same time, Dimitris Ogarizos noted, on Wednesday morning 10/11, from the "air" of his radio program: "Who made Aquileia Pio curse Alcinos Ioannidis?" Things also went well in terms of numbers, as the "breakfast" was spent on New Year's Day "No one wants the interest of the viewers, everyone wants the numbers."
Find the latest news from Greece and the world on
. "Certified social media geek. Passionate webaholic. Unapologetic music specialist. Food ninja."