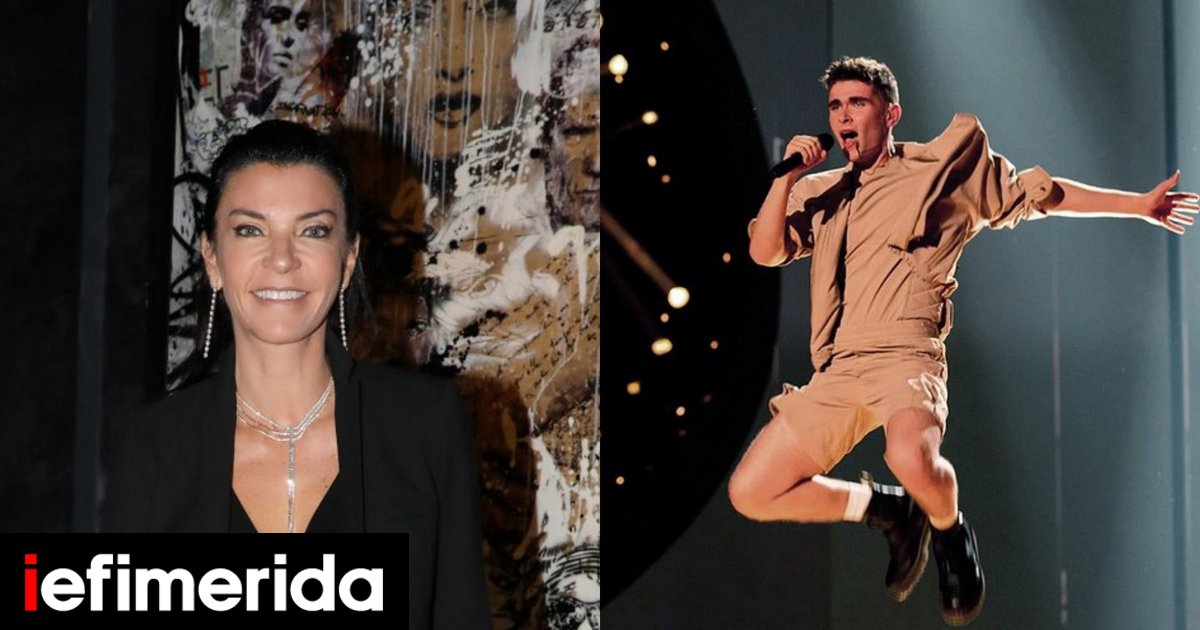 Victor Vernicos may have tried his best, but he fell just short of making it to the Grand Final of Eurovision 2023.
His aunt, a well-known entrepreneur and photographer, Marina Fernico, speaking on the "Breakfast" program, said about her nephew: "Victoras has been playing the piano since he was 4 years old, he plays the guitar, and he writes songs himself. He is a very wonderful child. ".
"I don't know what he did, he obviously didn't like his song very much, tastes are that stuff. I haven't spoken to him since the ban."
"Victor Vernicus did everything he could – comments being made need attention, he's 16 years old"
After that, Marina Fernico explained that the young singer made a lot of effort to qualify.
"All this time he's been very proud. He's going to do his best and do his best. And let's not forget that he's a 16-year-old and he's a sensitive kid and the comments that were made need attention," he confirmed.
"He went out to do the best he could and was very happy with everything that happened to him," he added.
"A double-edged sword when you have a name."
Regarding whether his name has any significance, Marina Fernico stated that "it's a double-edged sword when you have a name, it doesn't help Victor. The last name has nothing to do with whether or not they're taking you to Eurovision."
See what Marina Vernico said in "Breakfast"
Find out the latest news from Greece and the world at
. "Certified social media geek. Passionate webaholic. Unapologetic music specialist. Food ninja."