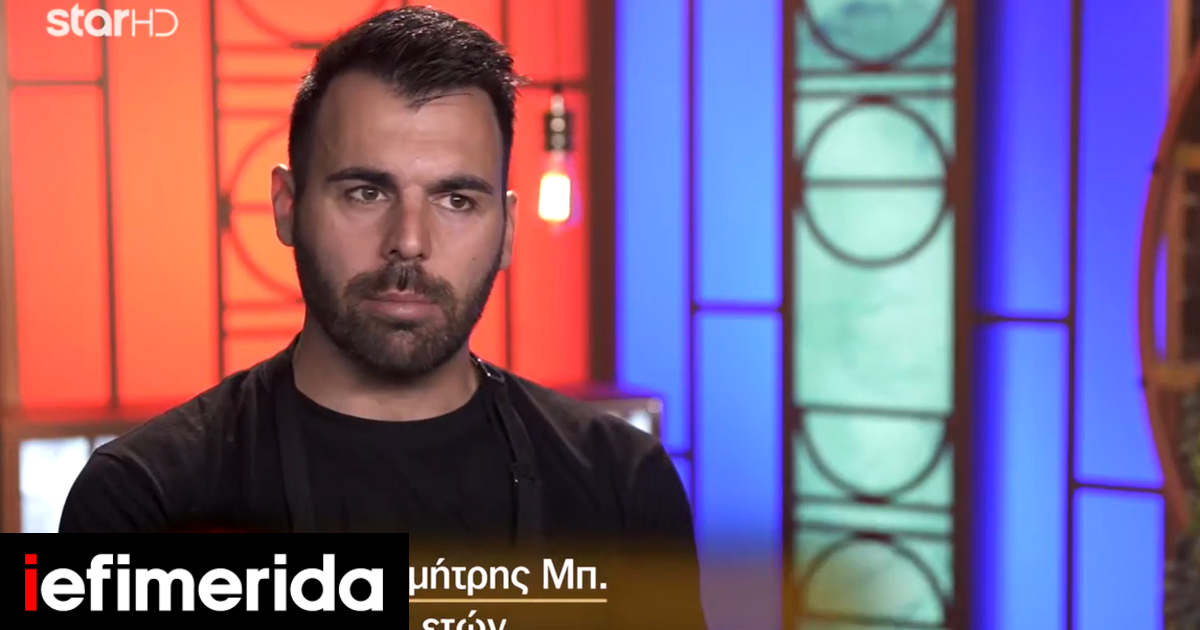 One of the favorites at MasteChef of the Year, Dimitris Bellos, departed on Tuesday night.
Dimitris Bellos was finally the player to leave the MasterChef house, after a copy test against Maria Lazaridou.
The contestants were asked to replicate a particularly difficult dish, with cod fillets and onion puree.
MasterChef: Dimitris Bellos fails against Maria Lazaredo
The match judges with guest chefs Elektra Rigo and Eleni Sarante rated the contestants' dishes, with a total of 29 points for Maria Lazaredo and only 22 for Demetris Bellos, prompting his exit.
MasterChef: Post blunder, the person who will be leaving today's episode has been revealed by accident!
Survivor All Star: Production is a trip to England for players
"I had a very good relationship with Dimitris. There was definitely tension at some point, because he had the wrong impression of me. I love him very much as a person, though, and we will definitely miss him at home and bid him farewell," said Maria Lazaredo.
"This year I had a nicer, calmer time. A lot has gone and become so much more. I'm leaving early enough, but if I can't beat Maria Lazaredo, I'd better go home," confirmed the MasterChef winner. In 2020: "I hope Maria goes to the finals… and everything goes well."
Watch the moment Dimitris Bellos leaves MasterChef
Find out the latest news from Greece and the world at
. "Certified social media geek. Passionate webaholic. Unapologetic music specialist. Food ninja."