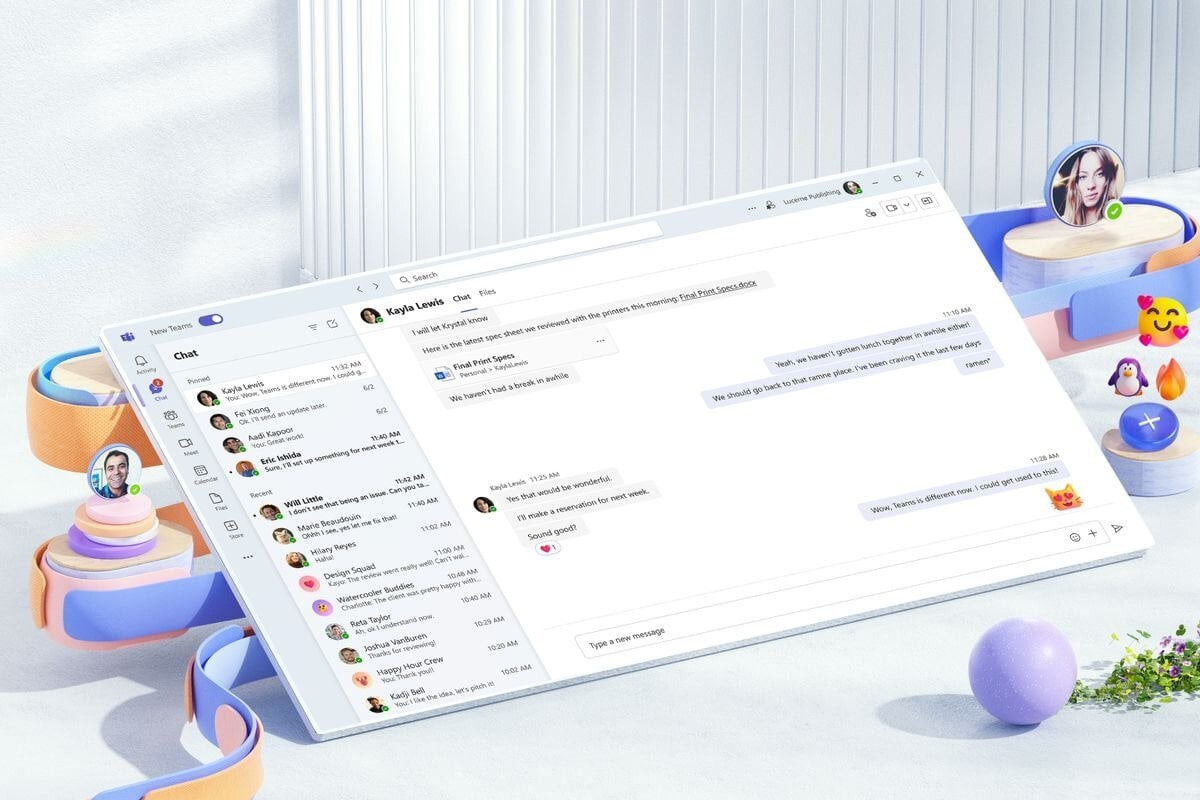 After months of testing in a preview version, the improved Teams has now been (gradually) released for Windows and Mac.
Microsoft claims that the new Teams delivers twice the speed and uses 50% less memory compared to the previous version. Additionally, meetings are started and joined twice as quickly while the installation size is 70% smaller, benefiting those with limited disk space.

Performance gains come from moving Teams from the Electron framework to WebView2 and React technologies. Updates to the graphical interface continue to bring Teams into the era of Microsoft's Fluent design language.
During the beta period, some features were temporarily missing from the app, but Microsoft has now restored full functionality, including support for line of business apps, plug-ins, and meeting options like breakout rooms and calling capabilities.
With the rebuilt app now, only new Teams features will be added to the new version, and businesses will need to upgrade in a process that should be seamless. To that end, Microsoft will automatically update remaining users to "classic" Teams over the coming months. By ditching Electron, WebView2 and React allow Microsoft to deliver a lighter, faster, and more visually modern Teams experience.
The Microsoft Teams app is also the foundation for Copilot AI leadership in Teams, providing artificial intelligence to assist the user. For example, you'll be able to use Copilot in Teams to summarize meetings, read action items, and skip long threads to get to the bottom of things.
Microsoft Teams Enterprise users will immediately or in the next few days see an in-app option to upgrade to the new Teams client and it will become the default app in the monthly Enterprise channel in December. You can get the new app by selecting the toggle switch in the top-right corner of the existing Teams app. Microsoft has a full timeline of how this development will impact different Microsoft 365 users, which you can do I read here.






1




"Total alcohol fanatic. Coffee junkie. Amateur twitter evangelist. Wannabe zombie enthusiast."