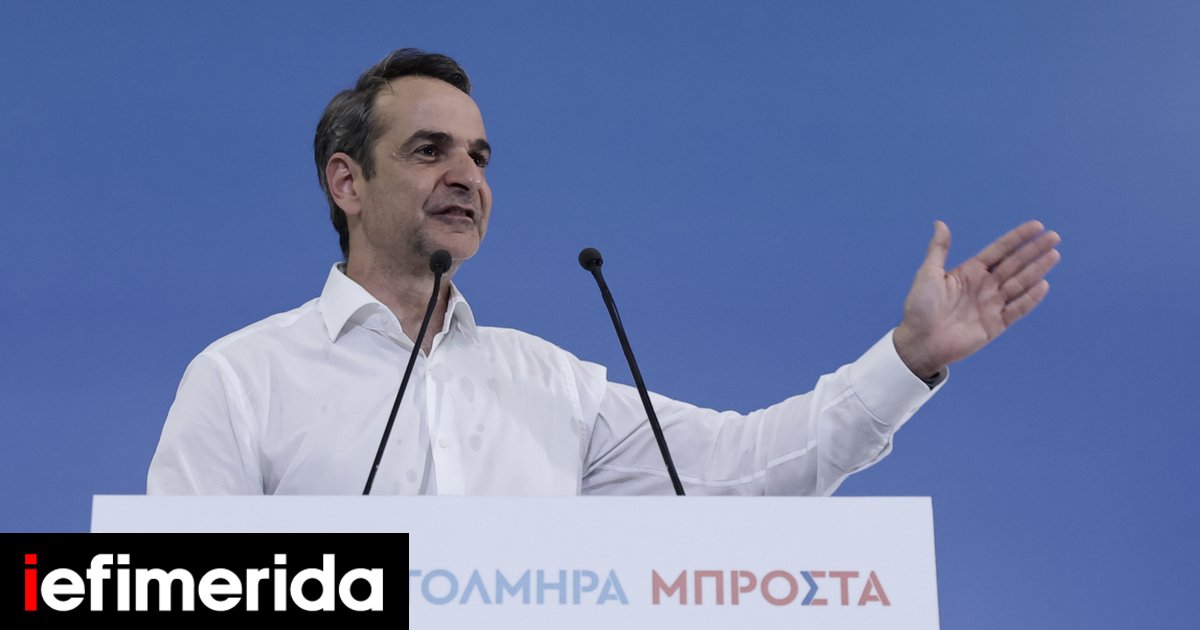 Kyriakos Mitsotakis responds to MeRa25's Yanis Varoufakis proposed payment system… "Dimitra" with a joke he heard in Crete.
N. says he does not believe in Tsipras's promise not to form a government of losers and refuses to accept the post of prime minister as head of the first party voted by the citizens. The prime minister also reiterated that he did not trust Androlakis. for.
Varoufakis talks about the euro… Wehrmacht – the return to the drachma and the "Demytra" project.
Mitsotakis from Aigaleo: I don't know whether to laugh or cry at Tsipras, I know he is separatist and dangerous
"Our enemies have no principles. No doubt, they deserve a coalition, if the numbers are in their favor they will try to form a Syriza-Bazok-Varoufakis government. Please imagine her a little. By coordinating Prime Minister Tsipras and simple proportions, they float when the country sinks. We "We will not help them," he said characteristically.
K. Mitsotakis pointed out that "this situation seems difficult, it is not impossible. That is why citizens should think carefully about what they want to vote for. For example, they can vote for PASOK and tomorrow they will see Prime Minister Tsipras and Finance Minister Yanis Varoufakis with "n".
"Be careful, because this is no laughing matter. The latter has made no secret that he wants to blow up the banks again. The day before yesterday, he also chose a currency when he kicked us out of the euro. What did he name it? "Dimitra," said Mr. Mitsotakis, and MeRA25's while he was in Crete. He revealed that he had already heard a rumor about the Secretary's alternative plan, "Dimitra", which he decided to share with the citizens of Egalio:
"How Many Demeters Does a Souvlaki Make, Ask Yannis Varoufakis for Your Change"
Underline: "Those of us who knew from the inside how dangerous things were in July 2015, we know very well that what I have described to you is absurd, and at the same time very dangerous. Therefore, it must be crushed on the mound raised by all responsible Greeks. Vote for a ragtag government. Prevent any cooperation that will bring about a freeze. "
See the characteristic passage of Kyriakos Mitsotakis' text on Egalio:
The prime minister's use of Mandinata brings humor to a serious political debate and shows the importance of cultural traditions in Greek politics.
MERA25, the party behind the "Demetra" project, aims to create a private-government tax exchange system that generates future taxes equal to 10% of the annual revenue of the general government. This system will provide an alternative to traditional banking, especially in times of currency crisis.
Dubbed "Dimitra," Varoufakis' project aims to provide vulnerable citizens with convertible digital tax units to purchase essential goods and improve market liquidity, while also serving as a payment and currency system in emergencies.
See all the latest news from Greece and the world
. "Professional creator. Subtly charming web advocate. Unapologetic problem solver. Devoted student."