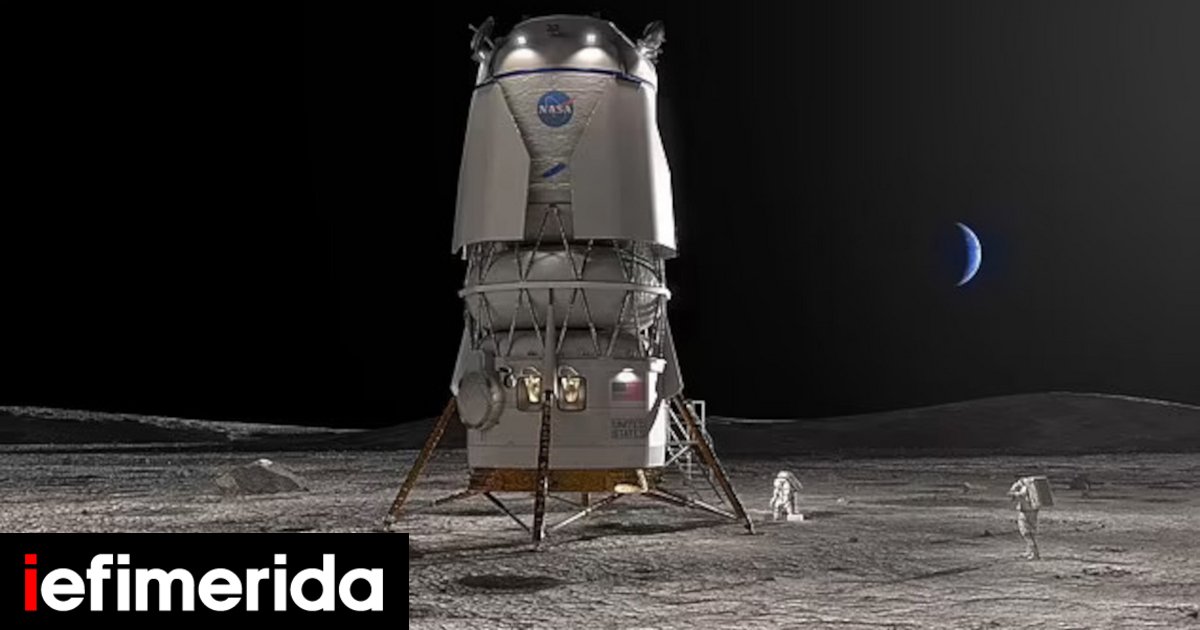 NASA has signed a $3.4 billion deal with Amazon owner Jeff Bezos to orchestrate a mission to take astronauts to the moon, NASA spokesman Jim Frye said Friday, the Daily Mail reports.
The space company Blue Origin, owned by billionaire Jeff Bezos, has become the second company to close a deal for a similar project to send astronauts to the moon, after Elon Musk's SpaceX, which received 3 billion in 2021 for a "second step" of men on the moon. ', for the first time since 1972.
Jeff Bezos: Let's go to the moon
"Let's go to the moon!" "And we'll stay this time," the Amazon owner said succinctly in an enthusiastic Instagram post, which he attached to a "replica" of the rocket he intends to send to the moon.
Blue Origin, as reported by the "Daily Mail", did not go into details, except to mention the partners in the project to build the lunar module, with giants such as Lockheed Martin and Boeing.
The missions agreed between NASA and Elon Musk will precede Blue Origin, and the plan is slated for later this decade.
Find out the latest news from Greece and the world at
"Avid problem solver. Extreme social media junkie. Beer buff. Coffee guru. Internet geek. Travel ninja."