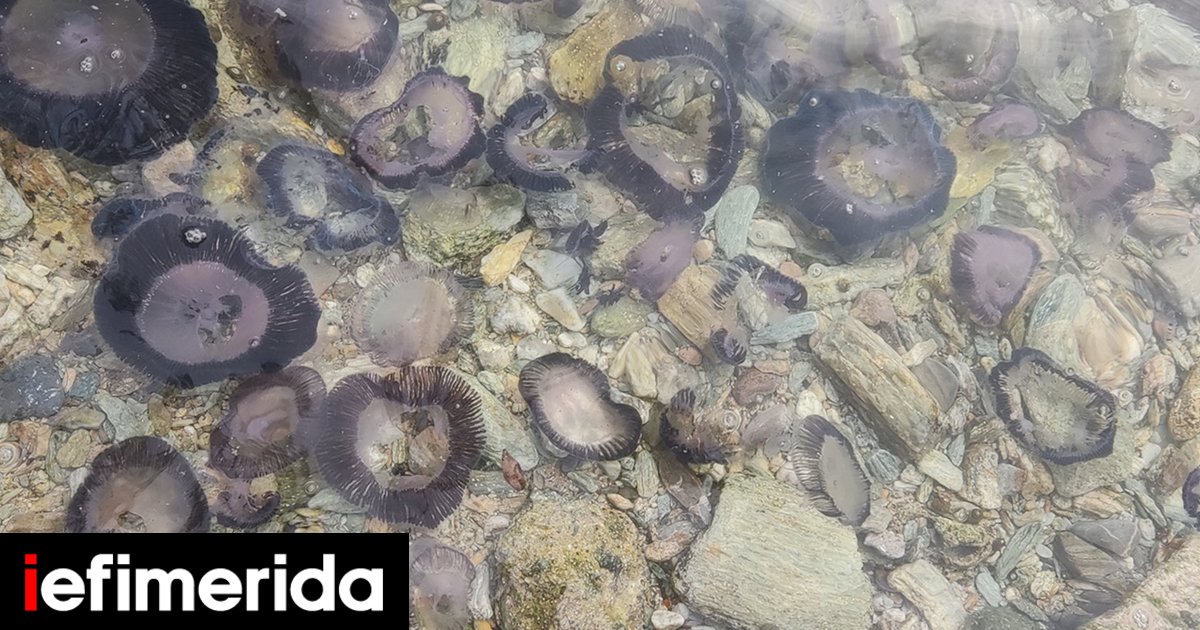 Jellyfish Aequorea forskalea, from Katiraga to Afissos, along the entire coastline, Pagasitikos flooded.
As reported by gegonota.news, after a strong presence of jellyfish last summer, they reappeared on the coast of Volos.
The beach front from the coast of Marathos, Nea Aghialos and Pelion is full of shoals of jellyfish, reportedly of the genus Aequorea forskalea and harmless. In recent days the color of the sea has changed from blue to black and the people of the area have noticed that the population has increased.
Its sting is not dangerous, but the beach of Aphisos is full of "noisy" passers-by and swimmers.
Citizens refer to it as black jellyfish because it has many dark blue channels that appear black.
These jellyfish tolerate the cold water and quickly hatch.
This phenomenon is not only local, but similar jellyfish have flooded the coastal areas of Attica since early March.
According to ELKETHE, what causes the increase in swarms of jellyfish?
According to ELKETHE (Hellenic Center for Marine Research) researchers, the increase in the appearance of swarms of jellyfish in recent years on a global scale may be a reaction to the cumulative effects of some anthropogenic effects, the most important being climate change (increased sea temperatures) and overfishing.
See all the latest news from Greece and the world
. "Professional creator. Subtly charming web advocate. Unapologetic problem solver. Devoted student."