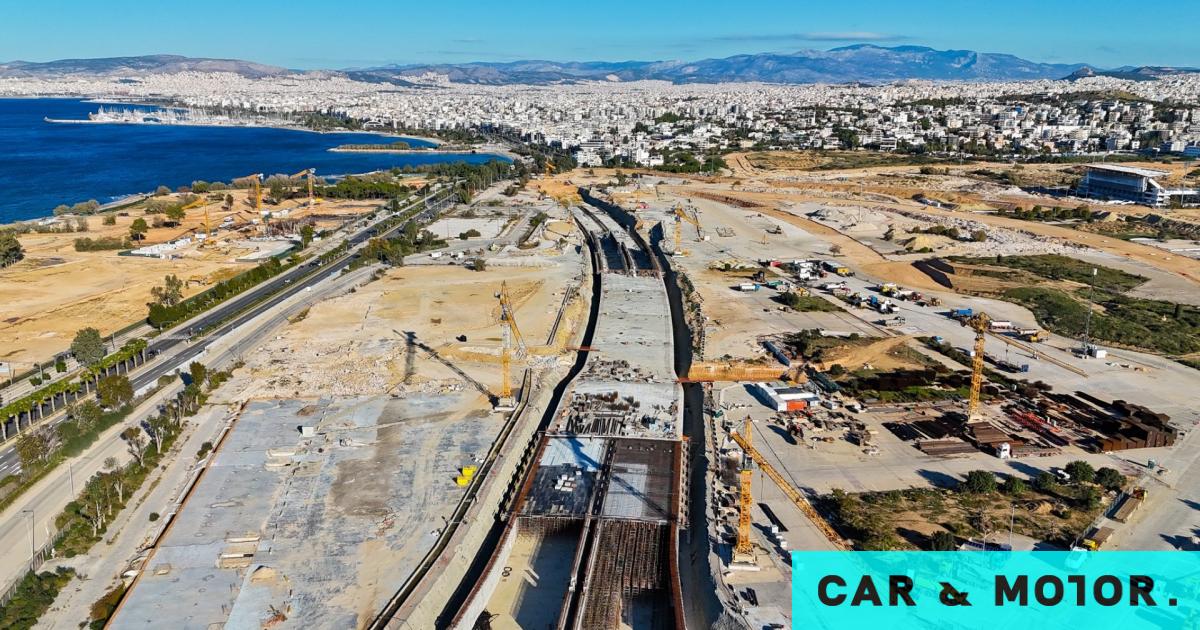 Work continues with unceasing intensity on the project to underground a section of Poseidonos Avenue, which will reduce traffic congestion in the coastal area.
One A sustainable model of urban development It combines the natural beauty of the region and its unique characteristics with prominent buildings of distinctive architectural design. Elenikon.
Inextricably linked to the project Underground of Poseidonos Avenue, When completed it will be one of the most modern mines in Europe. Work started in May 2022 and has already been completed Dig 70% Total volume – 365,000 cubic meters of soil.
They are complete 7,600 cubic meters of concrete walls, 20,500 cubic meters of base layer concrete, While work continues Construction of tunnel roof.
The underground part is long 1.3 kilometersextending from its coast Alimos Until then Marina of Agios Kosmas and thereby have a decisive contribution in reducing traffic congestion 6 Removal of traffic lights.
It is about 6 meters tall, Traffic 6 lanes (3 in each stream), the 70 km/h speed limit, when it is completed (estimated in 2025), will not need to stop traffic, as the existing axle will be "clipped" with its new underground overnight. section.
It is Hellenicone's biggest infrastructure project and is expected to be Completion in 2025, To contribute decisively to the traffic relief of the coastal region.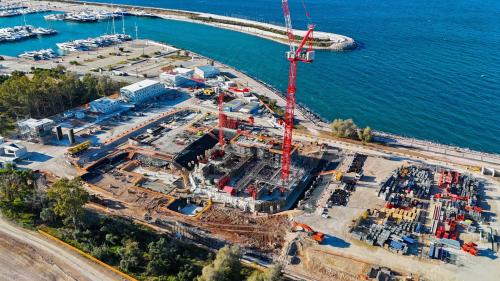 Part of the plan also recommends Riviera Tower It combines high aesthetics and innovative design, offering an impressive and unobstructed view of the sea and the city of Athens.
with Height 200 m. Set him up The tallest "green" skyscraper her The Mediterranean Sea, a total of 169 apartments on 50 floors. Work continues at a rapid pace and it is estimated that the first 2 floors will be visible from Posidonos Ave by the end of 2023.
A drone video posted on the channel a few hours ago gives a picture of the work in progress np production and captures the scale of the two works in relief.
read more:
. "Professional creator. Subtly charming web advocate. Unapologetic problem solver. Devoted student."