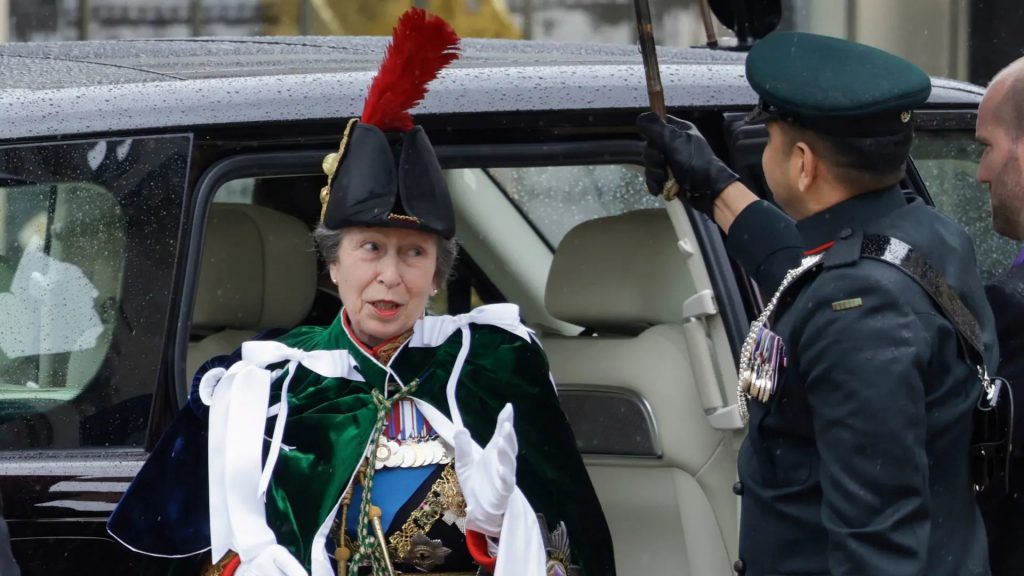 New Queen Camilla reportedly confronted Princess Anne, King Charles' sister, about her new title at a tense pre-coronation dinner with other members of the royal family.
The princess reportedly told her sister-in-law that her title is Queen of the Queen, not Queen, according to Princess Diana's dressmaker David Emanuel.
He also claimed that the issue of Camilla's new title is "particularly fraught" and that "a lot of people" are "unhappy" that she will be referred to as the Queen rather than the royal consort.
The fashion designer also said that "the whole situation is very difficult" amid claims that not everyone is accepting of Camila's new moniker.
Speaking to GB News' Dan Wootton, Emmanuel, who designed Princess Diana's wedding dress in 1981, said: "I heard there was a dinner before the coronation and apparently the King and Camilla were there and Princess Anne told Camilla you're not a queen, you're a royal consort."
Very close to the king
During the coronation, Princess Anne joined the procession as the famous "golden wand-in-waiting", a position historically given to someone charged with the personal security of the monarch.
As Her Majesty's "Personal Adjutant", Anne rode behind the new King and Queen after their coronation in Westminster Abbey.
"I accepted it, because above all it solves the problem of what clothes to wear," he explained.
When Charles and Camilla returned in the Golden State Carriage to Buckingham Palace, Anne led the largest motorcade, which included 6,000 members of the armed forces.
The privilege dates back to the fifteenth century, during the Tudor era, when two officers, one with a golden staff and the other with a silver staff, were stationed near the ruler to protect him from danger.
The role was now nominal, but it gave the King's sister a prominent place in the procession.
. "Certified social media geek. Passionate webaholic. Unapologetic music specialist. Food ninja."