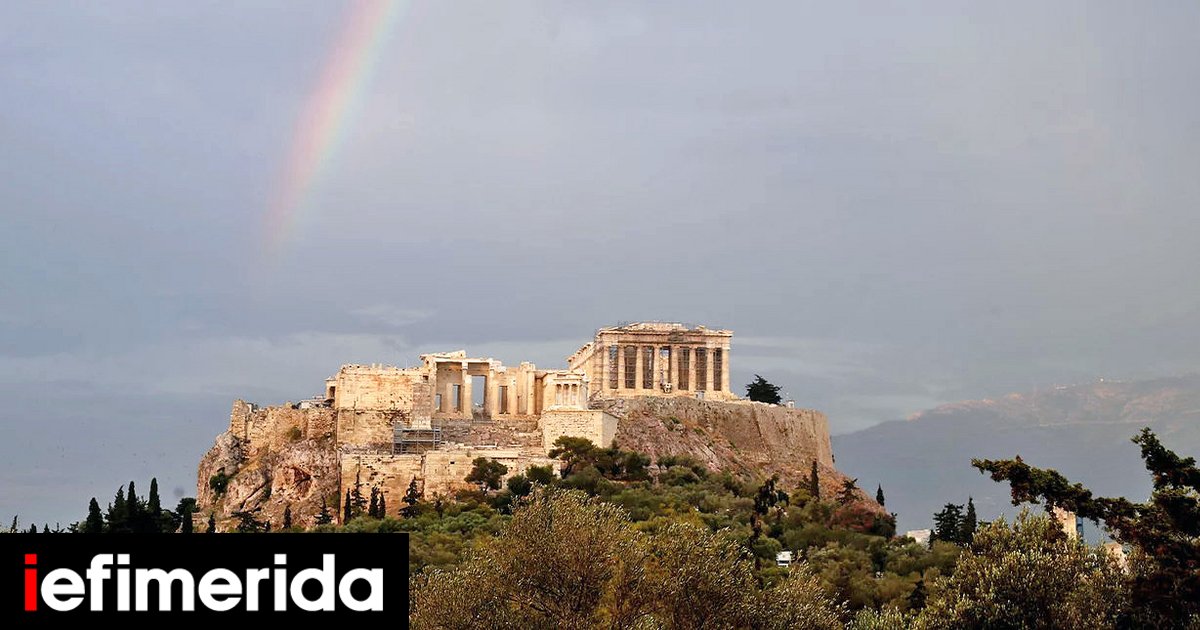 Challenges threatening the global economy (such as the war conflict in the Middle East or rising commodity prices) cannot be allowed to have negative consequences for the Greek economy on a scale that jeopardizes the desired investment grade, which Greece has obtained. After 13 years.
This is because Greece's financial picture is strong in contrast to other Eurozone countries, where a rating downgrade appears to be a very likely scenario.
H-band ratings
This is the conclusion reached in their report by analysts at German rating agency Scope Ratings, an agency recently recognized by the European Central Bank as the agency whose ratings the European system will take into account.
It is also reported that Scoop was the first house to open the "dance" of Greek bond upgrades to investment grade a few months ago, but at that time it was not recognized by the European Central Bank.
As the Council's analysts explain, a broader conflict in the Middle East could negatively impact the credit ratings of some eurozone countries if it leads to an increase in commodity prices, leading to further tightening of monetary policy to tame new rising inflation and thus weaker growth. .
Stagflation
A stagflation scenario associated with a significant escalation in the war between Israel and Hamas in the rest of the region would test the fiscal frameworks of eurozone countries with smaller margins and weaker growth, thus offsetting the benefits of recent declines in energy prices.
This hypothetical scenario of a further increase in inflation and a further increase in ECB interest rates to new highs would erode the shock-absorbing capacities of eurozone member states. Depending on the extent of the additional price shock and its impact on interest rates, such a scenario could put further pressure on the ratings of countries we already give a negative outlook, such as Austria (AAA rating), Belgium (AA-), Estonia (AA-), France (AA) and Slovakia (A+).
Such a turn of events in the Middle East and its consequences do not constitute our basic scenario as diplomatic efforts continue. However, multiple unresolved conflicts and conflicts in the region could lead to a possible expansion of the crisis in Gaza: civil war in Libya, Sudan, Syria and Yemen, the political crisis in Lebanon and the Iranian nuclear program. These developments require consideration of the potential major repercussions of any extension of the war between Israel and Hamas.
The Greek economy is resilient
According to analysts, "Greece (BBB-/Stable) is likely to prove more resilient than Italy in a higher inflation scenario. So far, high inflation has contributed to a rapid reduction in Greece's debt, which reinforces the decision we made last summer to upgrade the country to… Investment grade: Higher inflation is reducing Greece's high debt stock, while higher interest rates are being passed on to Greece's low-interest-rate debt structure at a slower pace than in other countries after a decade of debt restructuring.
Greece's primary surpluses ensure its compliance with the imminent return to EU fiscal rules and thus its continued eligibility for Eurosystem facilities. We do not expect Greece's investment grade to be at risk even under a negative stagflation scenario."
source: Economists.gr
Find the latest news from Greece and the world on
"Avid problem solver. Extreme social media junkie. Beer buff. Coffee guru. Internet geek. Travel ninja."