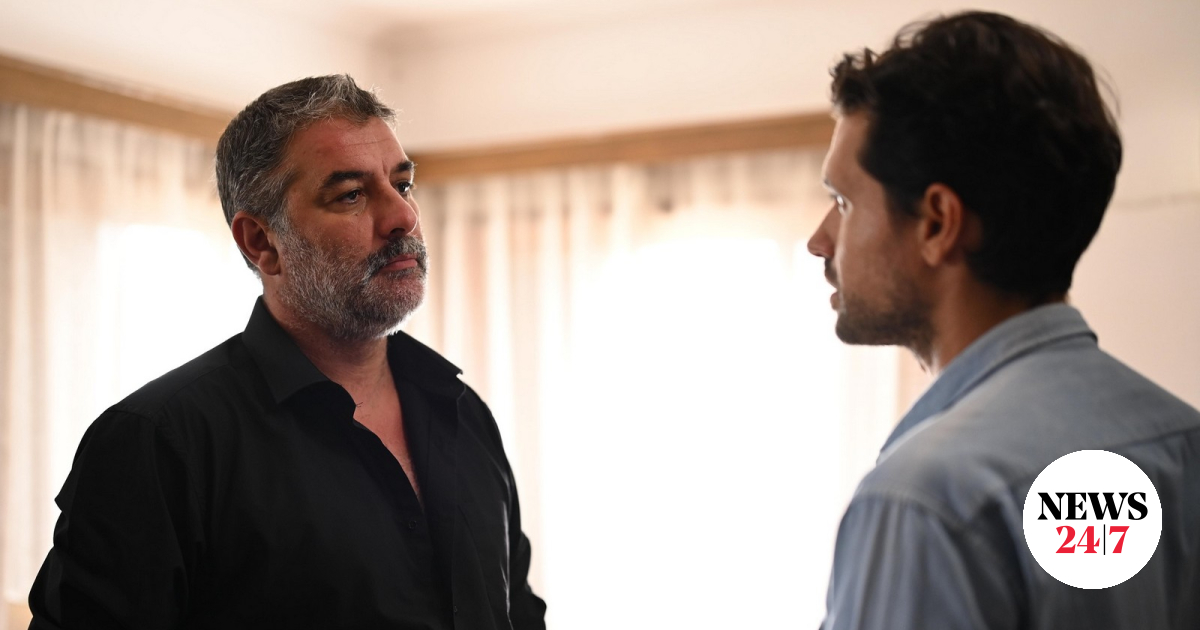 The most powerful Alpha card, named "Sasmus", changes Air Days unexpectedly in Season 3.
Especially my favorite series It will be shown from Sunday to Wednesday at 21.00where new fictional productions must also be "squeezed" into the station's television programme.
Watch in detail what we will see in the upcoming episodes of the series:
Sunday 1 October
Asteris angrily demands an explanation from Calliope and Nikephoros for what he has heard. At the same time, Andreas will be surprised to learn the whole truth about Astris's relationship with Argyro. Stella will try to help Vangelis in prison, but he won't help her with his situation.
Antonis's visit upsets Vasiliki, who sees the umbilical cord around her baby tightened. Calliope pledges to solve this problem as well. Theodora will make an unexpected acquaintance, while Emilia wraps up her affairs to leave for Athens. At the same time, Nikephoros, overcome with rage, will make a move that could be fatal for everyone.
Monday 2 October
Elena's death shocks George and creates new doubts about Pharmakis' fate, while Andrea's return continues to upset the delicate balance between Froulakidis and Stamatakidis. Neither Marina's threats nor Astris's explanations succeeded in calming down Andrea who, having already devised a plan, ended up with Mateus.
On the other hand, Nikephoros feels the stagnation surrounding him from all sides, and without explanation he reaches out to Pope Michael to follow the only solution left to him. But Antonis now had the information that explained it all.
Tuesday 3 October
Matthews faces Andreas on equal terms. It seems that the old dispute is reigniting, and the worst is yet to come. Nikephoros leaves Ano Porea and takes refuge in a monastery to be alone with his thoughts.
Elena's murder torments George, who feels responsible for what happened to her. At the same time, Sofia leaves for Marseille, leaving Stella and Tasso behind. Andreas devises a diabolical plan in order to take revenge on the Stamatakis family. Argyro and Marina treat him with reservations, while Grandma turns to Papa Mihalis for advice. Meanwhile, a shocking discovery will blow everything up and redefine the relationships between the heroes.
Wednesday 4 October
Ten days have passed since Nikephoros escaped and discovered Pharmakis' body. Andreas still feigns repentance, but Calliope and Matthews are not convinced to change his attitude.
Calliope's encounter with Grandma Irene will bring to light new secrets that have been hidden for years, while Stella and Pavlos will learn something that will leave them speechless. Asteris and Argyro decided to have an open engagement and get their wedding proceedings back on track. Nikephoros returns to Ano-Porea, at the same time a woman also appears who comes to the village for purposes unknown at that time.
. "Certified social media geek. Passionate webaholic. Unapologetic music specialist. Food ninja."