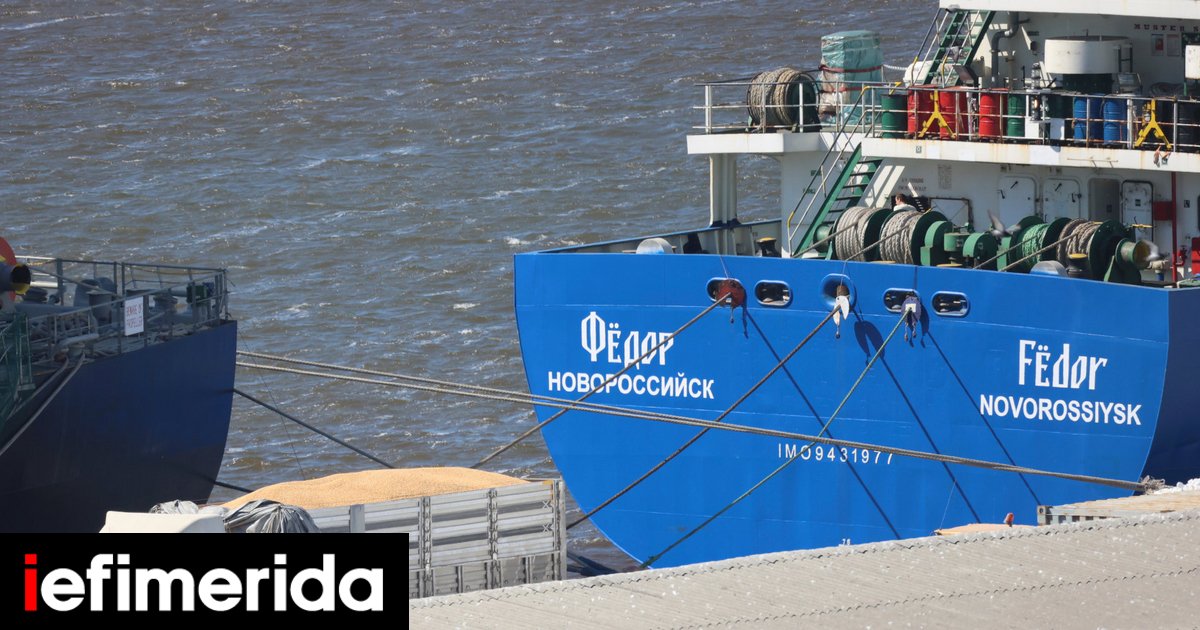 Russia announced the suspension of the deal to allow Ukrainian exports of grain from the Black Sea ports following drone strikes on its naval vessels.
The safe transport agreement, brokered by the United Nations and Turkey in July, was crucial to allowing the flow of millions of tons of grain stored in Ukraine since the invasion. from Russia, After harvesting new crops. Negotiations have begun to extend the agreement, which expires on November 19.
Shortly after the publication of the Defense Ministry statement on Telegram, in which it referred to a "terrorist act by the Kyiv regime," sirens sounded across Ukraine, confirming the possibility of further Russian retaliation, Bloomberg reports.
A barrage of Russian attacks on energy infrastructure in Ukraine
After the previous big hit in UkraineIn the explosion on the Kerch Strait bridge between Crimea, which Putin annexed in 2014, and mainland Russia, Kremlin forces launched a barrage of attacks against Ukraine's power grid and other key infrastructure.
The Russian Foreign Ministry said, in a statement, that the suspension is indefinite, and that its representatives at the Coordination Center in Istanbul have received relevant instructions.
"The Russian side cannot guarantee the safety of merchant ships participating in"Black Sea InitiativeAnd the Ministry of Foreign Affairs said, "and its implementation has been suspended from today and for an indefinite period."
In response, Ukrainian Foreign Minister Dmytro Kuleba said Moscow was using "false pretexts to block the grain lane" and that Ukraine had warned that Russia would try to tear up the deal.
The move comes hours after Russia accused Ukraine of launching an attack on its Black Sea fleet off Sevastopol in the Crimea using nine drones and seven unmanned ships.
Ukraine has not confirmed its involvement in the drone strikes. Moscow also accused "British experts" of aiding the attack, which the British Ministry of Defense described as "false allegations of an epic scale".
Fears of another shock to global markets due to the suspension of the grain deal
Farmers and grain traders are watching with concern developments regarding the export deal, which was hailed in July as a vital step to ease the global food crisis. The orders have already been sold out amid concerns the deal may expire, and Ukraine has also expressed concerns about a growing backlog of ships awaiting inspection as part of the deal.
A prolonged suspension could once again shock global crop markets. And while grain prices have fallen in recent months, a strong dollar has driven up commodity prices in many countries, as importers struggle to make payments and the risk of shortages increases.
Of course, Ukraine exports crops by land and river, but the agreement on safe transit was necessary to significantly increase the flow of grain from one of the most important producers in the world. About 9 million tons of cargo have left Ukraine's Black Sea ports since the first ship set sail on August 1.
follow her on Google News and be the first to know all the news
Find the latest news from Greece and the world at
"Hipster-friendly coffee fanatic. Subtly charming bacon advocate. Friend of animals everywhere."