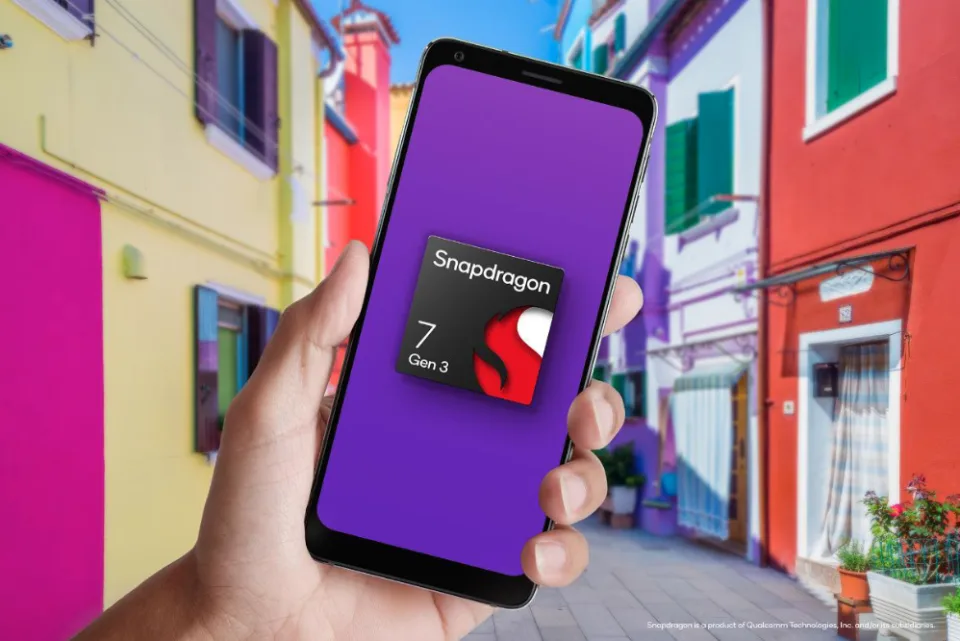 The most important new element is "on-device" support for accelerating AI applications, a feature that all the latest mobile platforms of the well-known company have. Almost every aspect of the processor, or system-on-chip if you will, seems to have been designed with AI in mind, with Qualcomm claiming to have several innovations specific to on-device AI.
More specifically, productive or generative AI applications are dramatically accelerated on-device such as image generation in Stable Diffusion with a simple text prompt requiring no more than a second.
Other than that, the Snapdragon 7 Gen 3 is a very powerful processor intended for use in mid-range devices. The CPU operating frequency is up to 2.63 GHz and the GPU delivers up to a 50% performance increase over the previous generation. Power efficiency has also been significantly improved, a feature that will certainly have a positive impact on the battery autonomy of devices that will include the new Snapdragon 7 Gen 3 processor.
Qualcomm also boasts that the Snapdragon 7 Gen 3 will help unlock "amazing capabilities" in the camera while significantly helping to integrate 5G into the mid-range. The company has already announced that Honor and Vivo will be among the first to launch phones equipped with the Snapdragon 7 Gen 3 processor. This could be in the recently announced Honor Magic 6 for example, which includes on-device AI acceleration capabilities.
"Total alcohol fanatic. Coffee junkie. Amateur twitter evangelist. Wannabe zombie enthusiast."