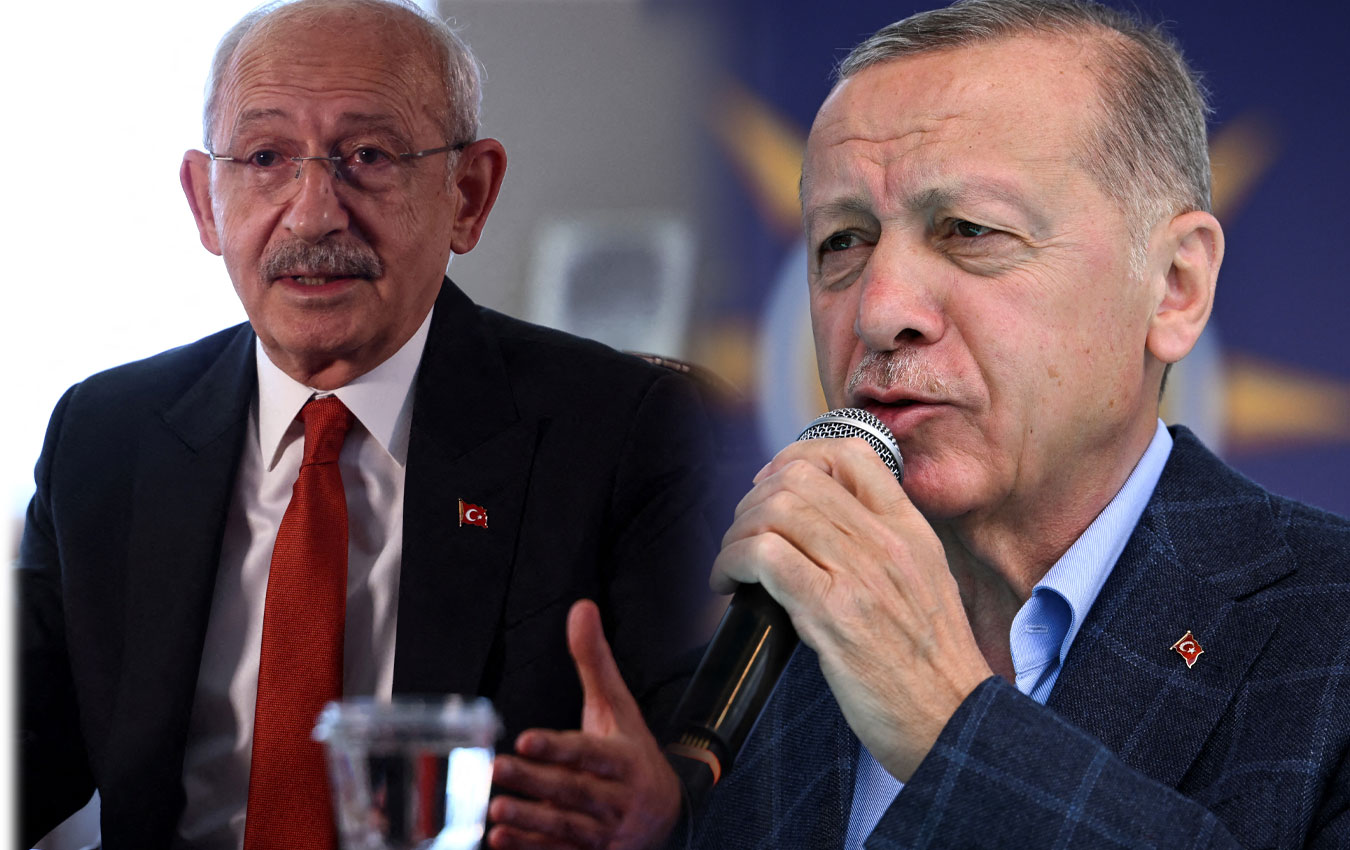 On CNN Turk and Kanal D, Recep Tayyip Erdogan gave his first post-election interview in Turkey on May 14.
With … Joe the favorite in the second round of the presidential elections, which will take place on May 28, Recep Tayyip Erdogan has unleashed new "fire" against Kemal Kilicdaroglu. "The basis of our campaign was honesty. We were always honest. We never lied. We never underestimated the wisdom of our nation. The opposition must understand that it cannot win elections with the support of terrorist organizations," he said characteristically, implicitly referring to the explicit support expressed The pro-Kurdish Peoples' Democratic Party (HDP) turned him into an opposition candidate, whom the "Sultan" has accused several times of having ties to the PKK.
"People do not vote for terrorist organizations. We expect Mr. Kilicdaroglu to do himself and his nation a favor and practice clean politics. The behavior of the CHP and Mr. Kemal… was classic. They did not stop deceiving the nation until election night. They cannot stop lying. It has become a habit," he added. For them. Although they knew that we were ahead (including the results), they said, "We are ahead, we will win." And they are not ashamed when the truth is revealed.
Then it was officially announced that Devlet Bakhceli would serve as the interim speaker of the Turkish National Assembly, as the oldest member of parliament.
Having maintained very high percentages, in most of the affected areas (72% in Kahramanmaras, 69% in Malatya, 66% in Antiaman, 48% in Hatay), Recep Tayyip Erdogan confirmed that by May 28 he plans to hold rallies due to the earthquake- Affected citizens in order to raise their morale. Imagine that they threaten the earthquake affected areas. maybe; Characteristically, he said, they insult those who did not vote for them, especially the earthquake victims."
In response to a question to comment on the video that Kemal Kilicdaroglu posted on Twitter with the message "We are here," Erdogan confirmed, "The matter does not concern me. You have to ask members of the Republican People's Party. He did not bear responsibility for the defeat. He gets angry instead of saying a word to his friends. When he was afraid, To lose his place he left the kitchen and went to his room. He terrorizes dissenters in the party."
we are here. Fight to the end. pic.twitter.com/37rBQEectn

– Kemal Kilicdaroglu (@kilicdarogluk) May 15, 2023
Then he appealed to the citizens to go to the polls en masse as they did in the first round of the elections. The slogan is "Everyone at the polls for the great victory of Turkey". Don't neglect it. Everyone at the polls."
"Hipster-friendly coffee fanatic. Subtly charming bacon advocate. Friend of animals everywhere."