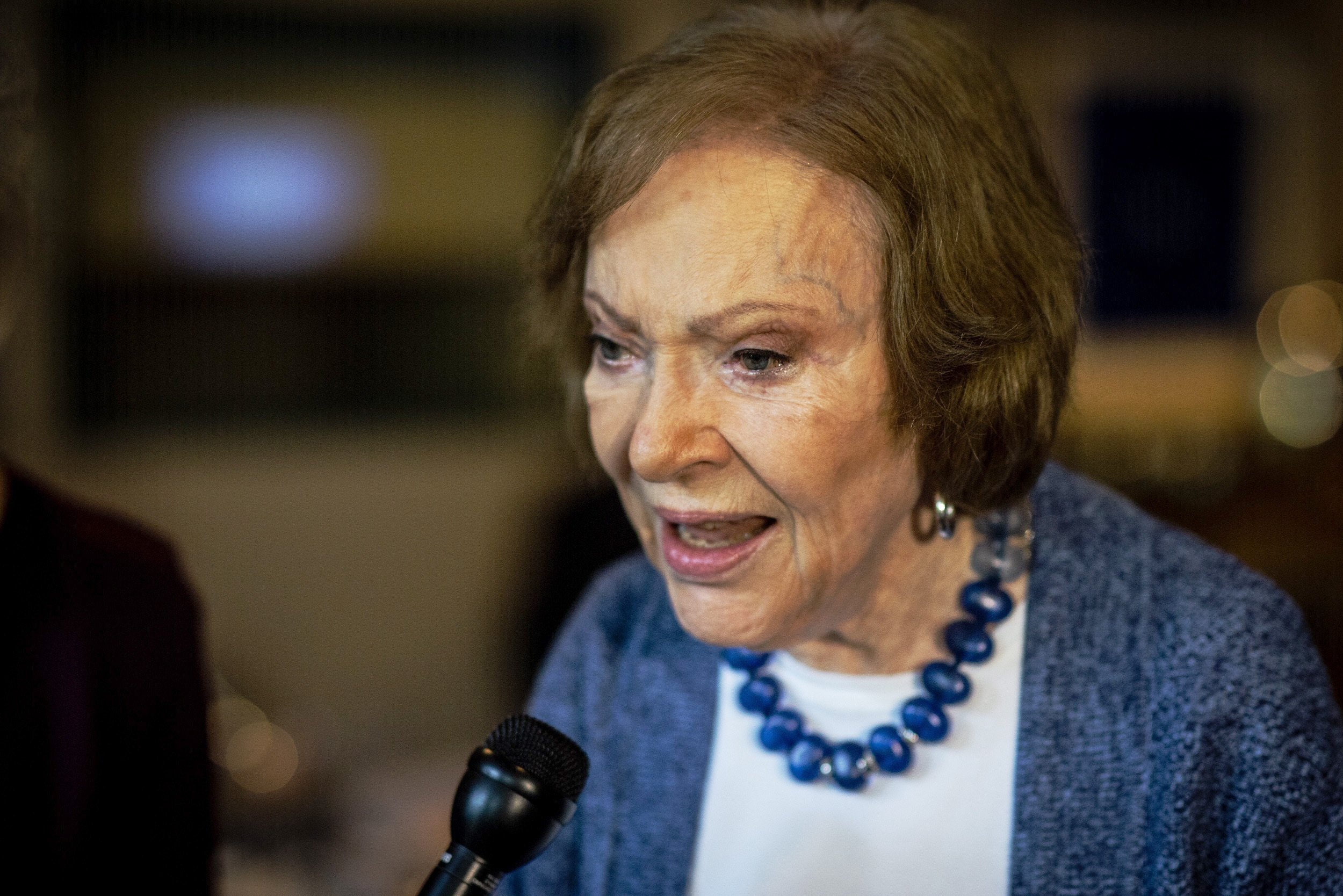 Former First Lady of the United States of America Rosalynn Carterwife of the thirty-ninth president of the United States Jimmy CarterHe died today at the age of 96, the Carter Center announced.
The Carter Center announced the former first lady's death on Sunday, two days after she entered a nursing home at her home in Plains, Georgia.
"Former First Lady Rosalynn Carter, a passionate advocate for mental health, welfare and women's rights, died on Sunday, November 19 at 2:10 p.m. At her home in Plains, Georgia, at the age of 96. "She passed away peacefully with her family by her side," the statement read.
The 99-year-old former president, who is hospitalized, said of his wife: "Rosalyn has been my equal partner in everything I have ever accomplished. He has given me wise guidance and encouragement when I needed it. As long as Rosalyn was in the world, I always knew that There are people who love and support me…
Eleanor Rosalynn Carter Smith was born on August 18, 1927. She was a biographer and feminist activist, and was First Lady of the United States from 1977 to 1981, during the presidency of her husband, Jimmy Carter.
While living in the White House, she was politically active, participating in Cabinet meetings, taking action, and serving as her husband's closest advisor.
After Carter's term from the White House, she continued her work, mainly related to mental health issues, as well as charitable work.
She was previously First Lady of Georgia from 1971 to 1975.
"Hipster-friendly coffee fanatic. Subtly charming bacon advocate. Friend of animals everywhere."