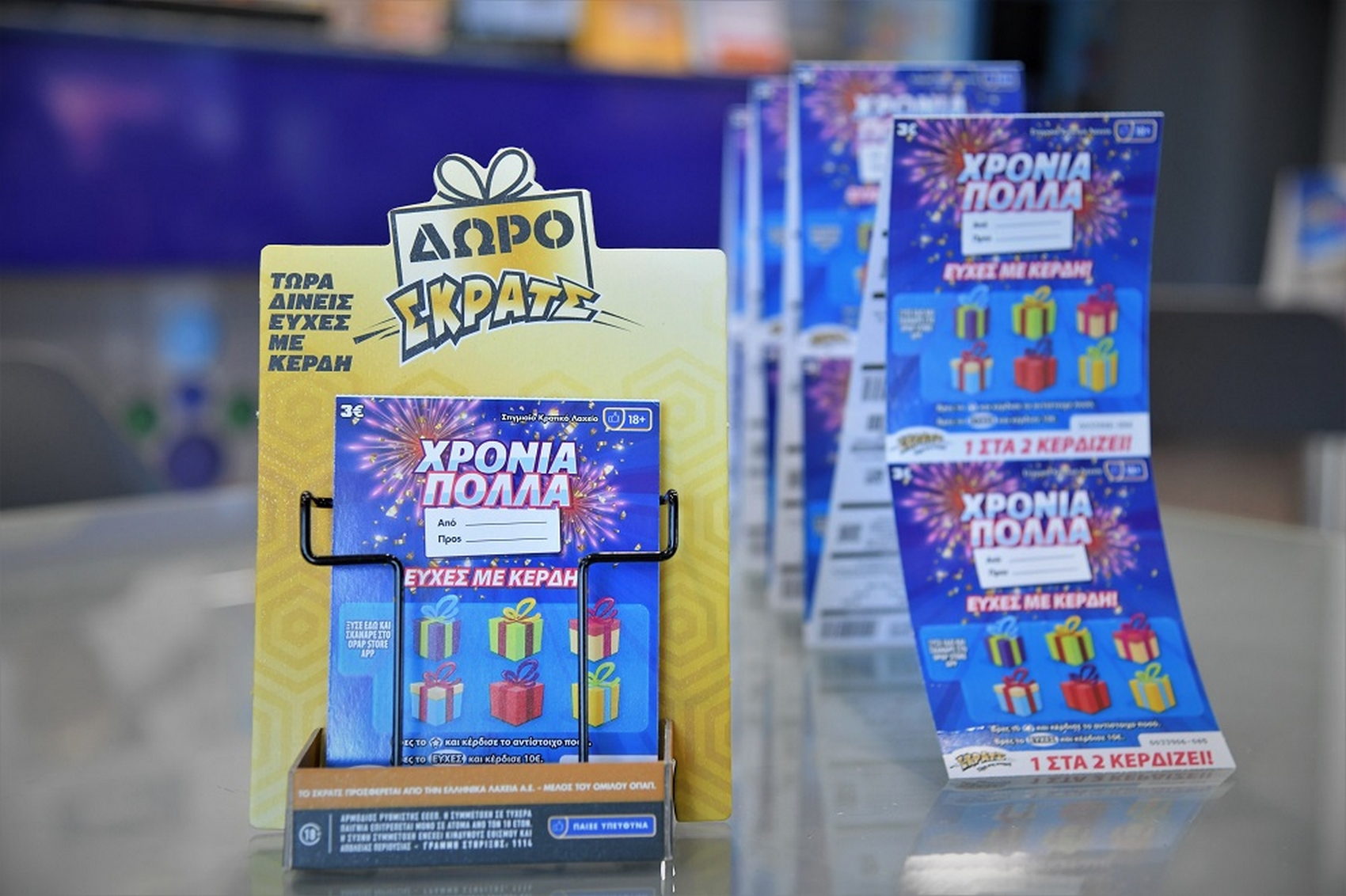 Maria, Panagiotis and Despina celebrate the fifteenth of August as one of the most important and biggest holidays in the country. With 1 in 2 wins, HAPPY BIRTHDAY is a great way to congratulate with scratch game wins, and thanks to the special From-To section, it can also be used as a special greeting card.
"The celebration of the fifteenth of August enlists many celebrants all over Greece. Each of us knows many Marys, Virgins and Virgin Marys. Finding a gift for all the celebrants can be a difficult and expensive task. "Happy Birthday" scratches are an easy and economical solution that does not require much time to search." says Panagiotis Papadimitriou, owner of the OPAP store at 3 Valtadoro Street in Kozani.
Economical and easy gift selection
"Happy Birthday" costs 3 euros per scratch and distributes winnings of up to 10,000 euros. "Happy Birthday Scratch has now established itself as an original and economical gift, which can be associated with a holiday of any name. In fact, on occasions like the fifteenth of August, finding many people for a holiday in the village or on an island, in celebration of many relatives and friends, certain lachnos untie their hands. Especially limited For those in market areas, the local OPAP store offers the best solution. I'm sure I'll get many "Happy Birthday" scratches for my name day too. After all, I've given the same gift to celebrants in the past," said Mr. Papadimitrio adds.
How is it played?
"Happy Birthday" scratches distribute winnings of up to 10,000 euros. Mr. Papadimitriou explains: "Players scratch all the points on the lick. If they find the symbol with a star, they win the corresponding amount, while if the "WISHES" symbol appears, they win 10 euros. While participating in the OPAP Rewards program, they scan their vouchers through the OPAP Store app and win. "Happy Birthday" Scratches are one of our customers' top choices, and they buy scratch cards as a greeting card and another gift."
. "Professional creator. Subtly charming web advocate. Unapologetic problem solver. Devoted student."