Among the very important announcements is the new Zen 4 architecture Ryzen 7000X3D processors that include 3D Vertical Cache technology, which the company claims is the world's fastest processor for gaming.
The company claims that its new processors with 3D V-Cache technology offer higher gaming performance than the flagship Intel Core i9-13900K (Raptor Lake) and that the margin makes it convenient that it will still be competitive even against the upcoming Core i9-13900KS which will clock up to 6.0GHz.
As you already know from the Ryzen 7 5800X3D known Zen 3 architecture which has been – and continues to be – a huge commercial success in the gaming market, what makes it special is the presence of a 64MB 3D V-Cache (3D V-Cache) that you put – in Stack-level CCD on top of a 32MB temporary Level 3 cache (L3 cache) with implementation of silicon-to-silicon "interconnection" through TSVs (through Silicon Vias).
The 3D V-Cache runs just as fast as the on-die L3 cache, and is essentially a single set of 96MB Level 3 cache that all processor cores can access simultaneously.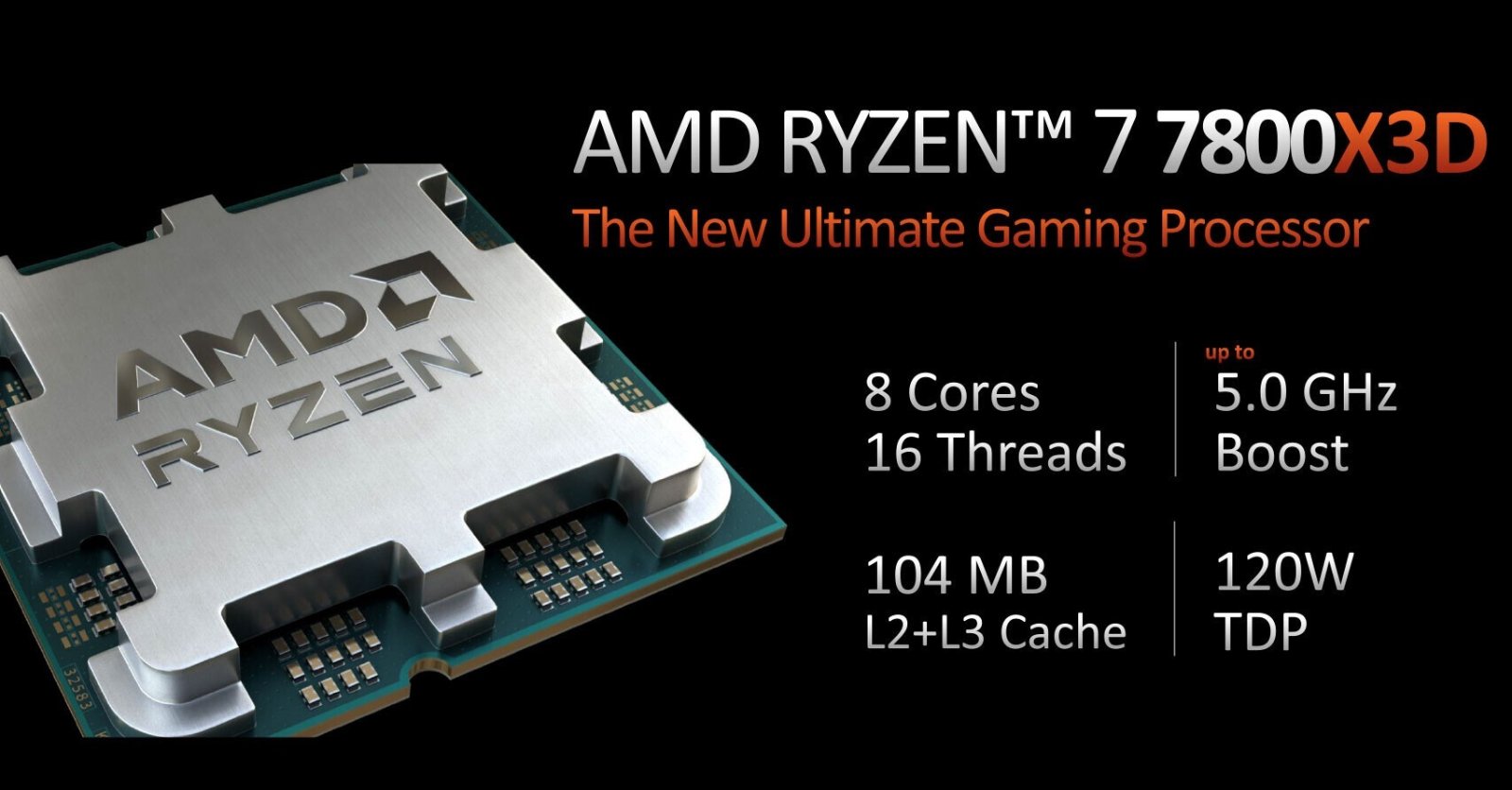 Tests with the Ryzen 7 5800X3D processor showed that the presence of the 3D V-Cache has a significant impact on gaming performance, leading the Zen 3 architecture processor to several wins over the gaming flagship "Alder Lake".
Now, AMD claims it will do the same against Intel's Raptor Lake processors with its new Ryzen 7000X3D series of Zen 4 processors. This time, AMD is putting more cores into the game, up to 12 cores or 16 cores, in order to boost the performance of its new processors in the areas of Other – eg in creating/editing HD content – other than games.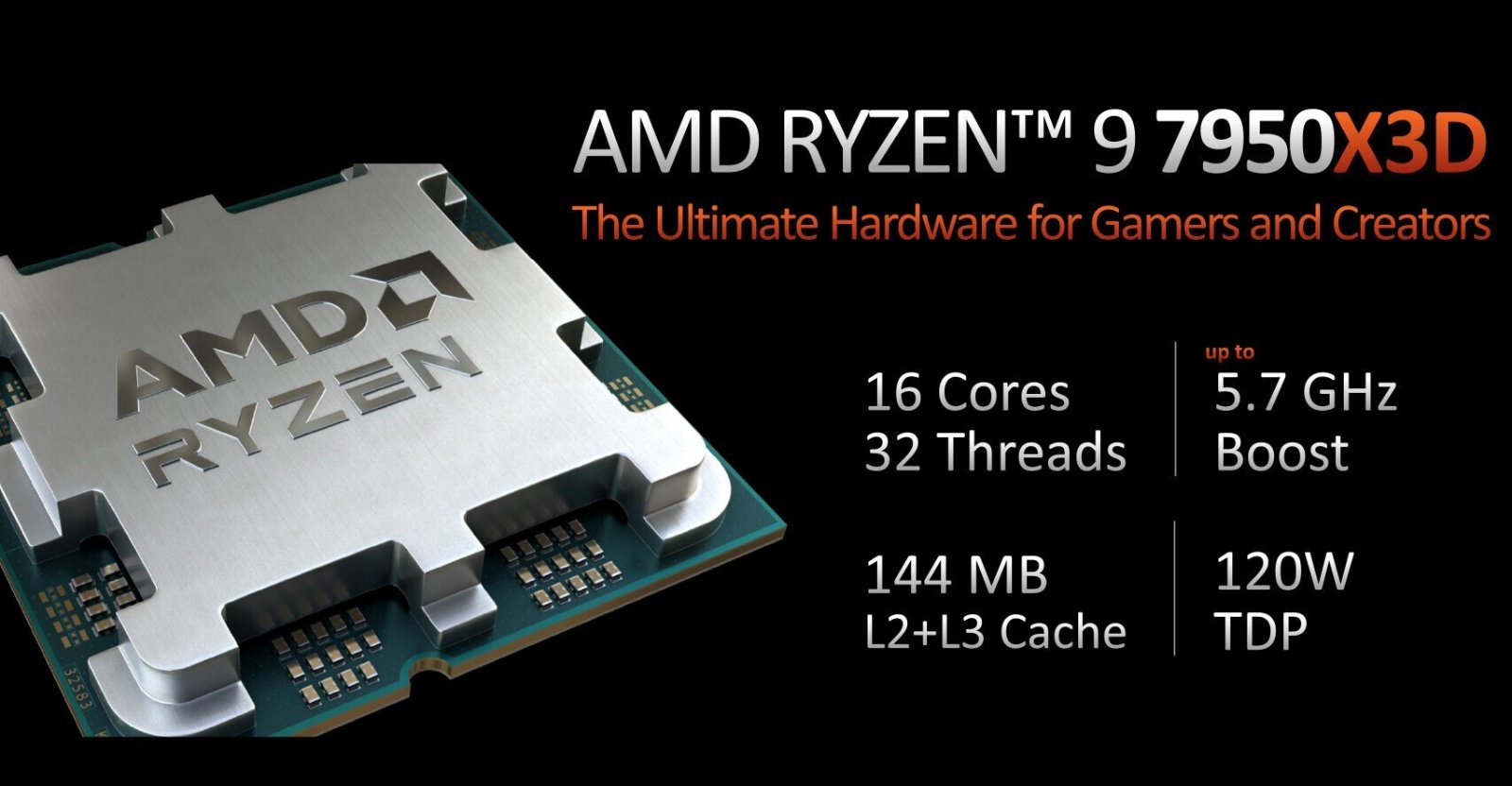 The new AMD processor series with 3D V-Cache consists of the Ryzen 7 7800X3D processor which has 8 cores (16 threads) and has a base clock of over 4.0GHz and Boost Clock up to 5.0GHz, Ryzen 9 7900X3D processor with 12 cores (24 threads) , Base Clock at 4.4GHz and Boost Clock up to 5.6GHz The flagship Ryzen 9 7950X3D processor which integrates 16 cores (32 threads) and has a base frequency of 4.20GHz and an optimized frequency of up to 5.70GHz. . All processor models also include AMD Radeon Graphics.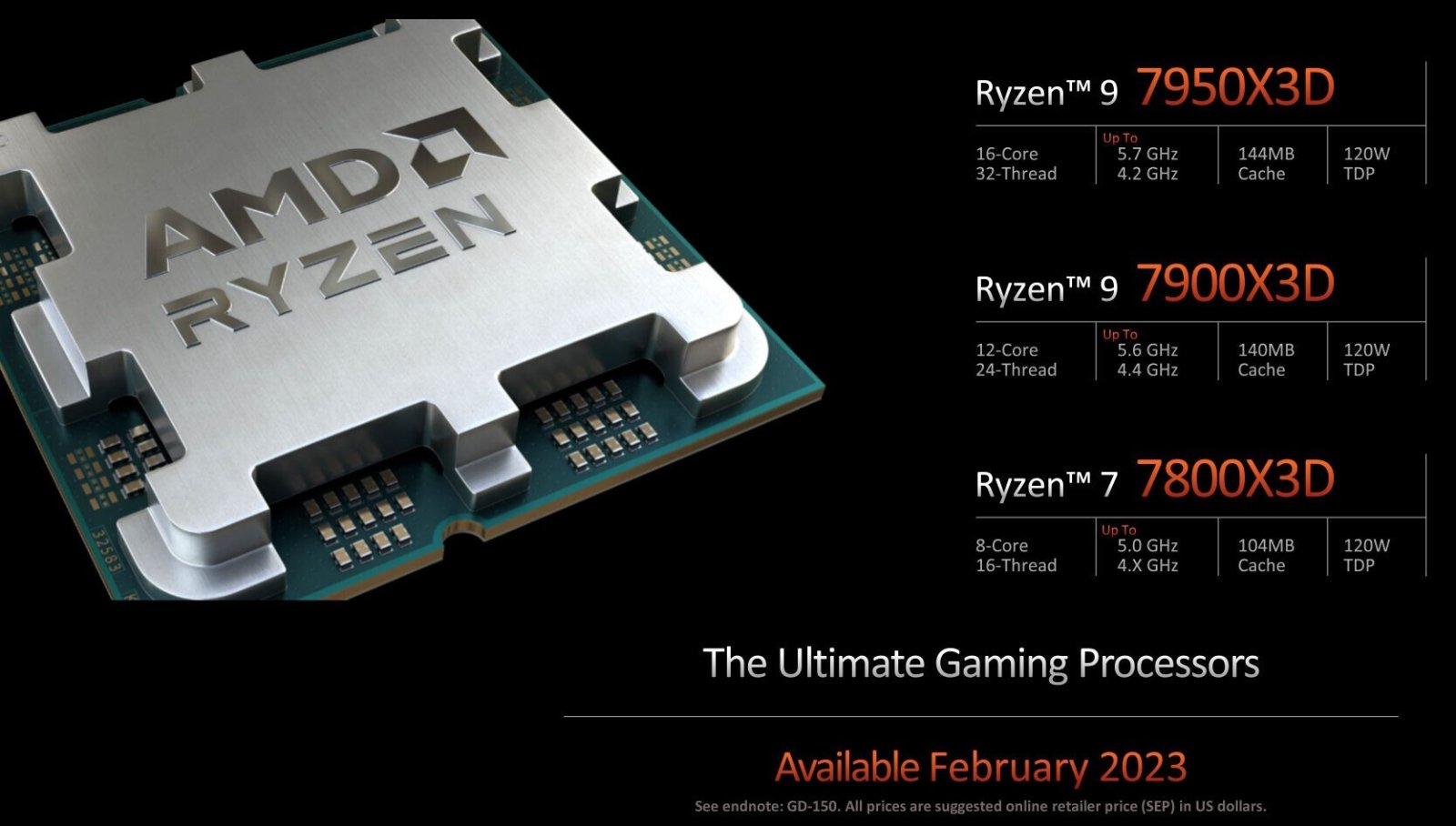 Ryzen 7 7800X3D has 104MB of total cache (L2 cache + L3 cache), Ryzen 9 7900X3D has 140MB of total cache, Ryzen 9 7950X3D has 144MB of total cache timer. According to AMD, the Ryzen 7 7800X3D is the best gaming processor in the world, offering 21% to 30% gaming performance over the previous generation Ryzen 7 5800X3D.
The company also claims that the Ryzen 9 7950X3D outperforms the Intel Core i9-13900K processor by 13% to 24% in gaming performance, while in content creation or compression applications it appears to offer 24% to 52% higher performance compared to the Intel processor. The new Ryzen 7000X3D series processors with 3D V-Cache are expected to be available from February (of course they use the AM5 socket, although some motherboards may need to be updated with a new BIOS version). AMD has not announced prices for specific processors.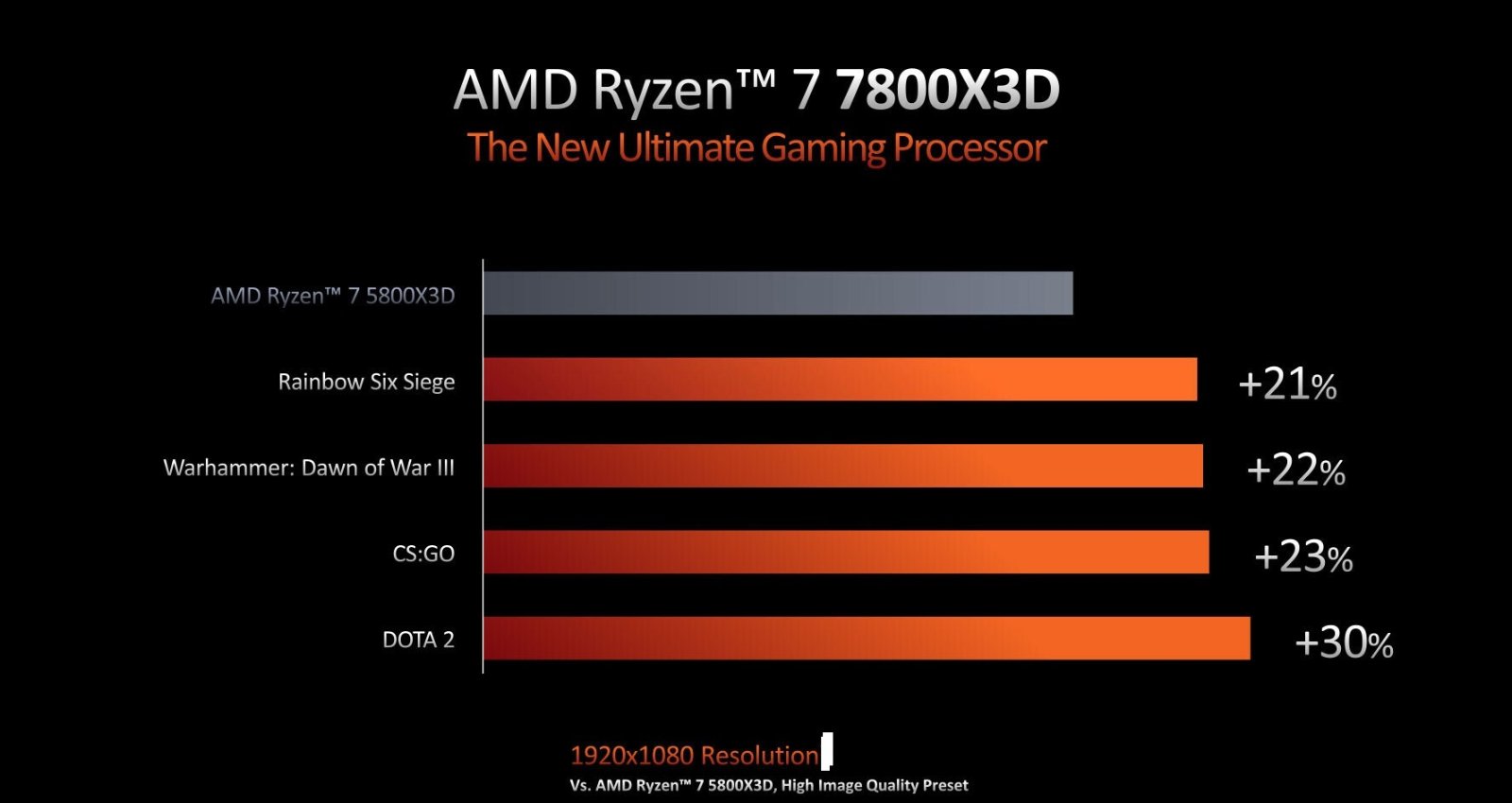 3




"Avid problem solver. Extreme social media junkie. Beer buff. Coffee guru. Internet geek. Travel ninja."