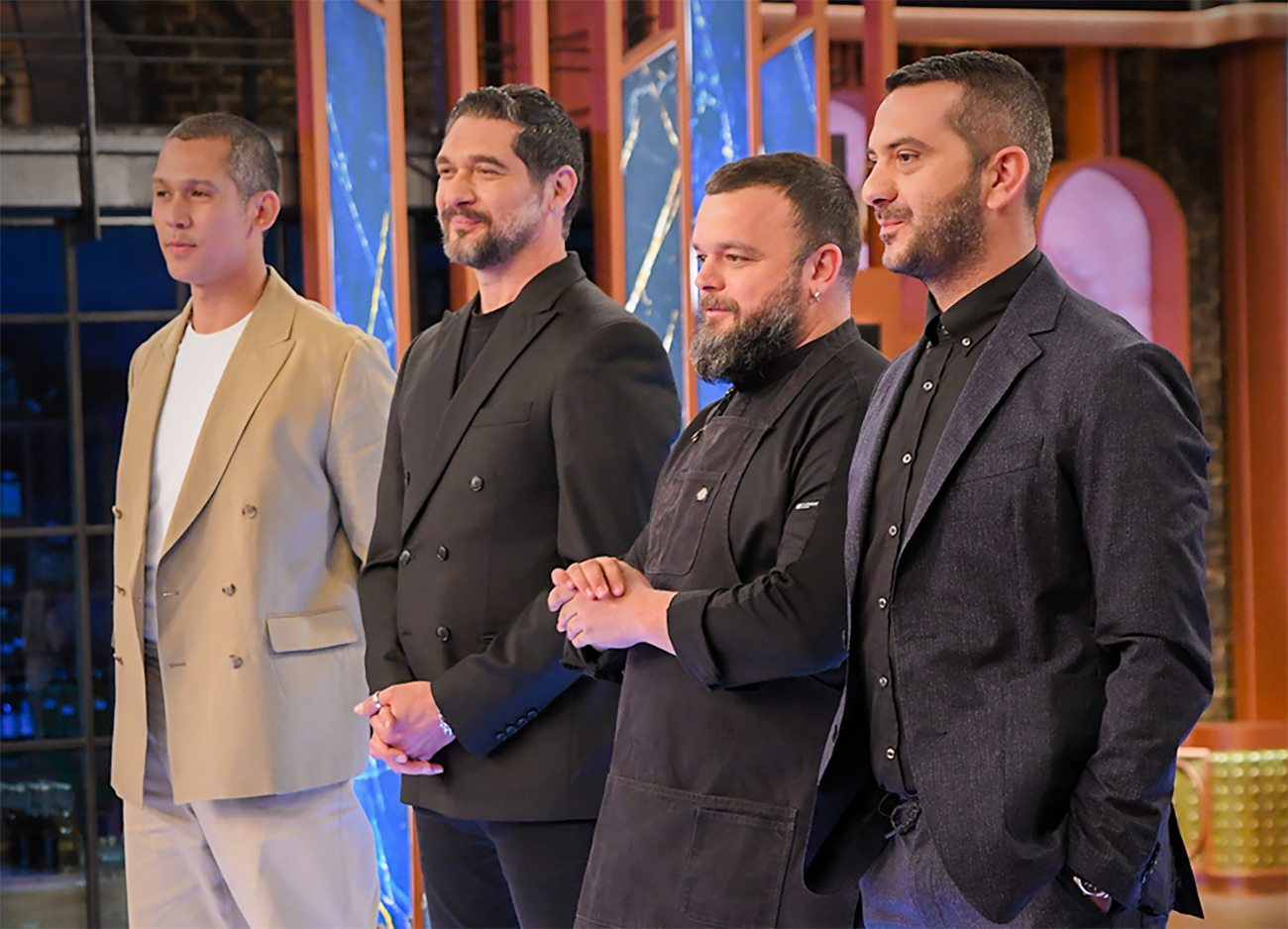 After the departure of Maria Lazaredou, the final five of this year's competition have now been formed and among them is the MasterChef 2023 from Greece, who will win the title, the cup and the cash prize of 50,000 euros!
Having passed "fire and iron", in a year full of very difficult exit tests, with no possibility of returning, Maria Bay, Georgos Porfiris, Alexandros Antonilakis, Angelos Tsigakos and Nikos Trakas managed to excel in cooking.
The three chef judges, Panos Ioannidis, Sotiris Kontizas and Leonidas Koutsopoulos, welcomed the five MasterChef 2023 semi-finalists after preparing a BIG surprise!
This year's Semi-Finals don't start with an exit test but with the MasterChef 2023 Final Three Qualifier! With two cooking tests, at the end of the day, one or the other will get a direct ticket to the final three, avoiding the next two exits!
In the first test, the five aspiring MasterChefs compete in a "Follow the Chef" test and are asked to follow the "cooking beat" of MasterChef 2023 guest chef and culinary advisor, Nikos Thomas, to the letter.
Those with the two best attempts will advance to the second cooking challenge of the day and claim the coveted ticket to this year's top three!
Then, the contestants are treated to a challenging replica dish prepared by famous guest chef Yannis Lukakos.
This is the moment when they have to give it their all, cook with absolute focus and composure, where even a small mistake can deny them a place in the final three.
Who or what will finally secure a place in the top three of MasterChef 2023?
. "Certified social media geek. Passionate webaholic. Unapologetic music specialist. Food ninja."