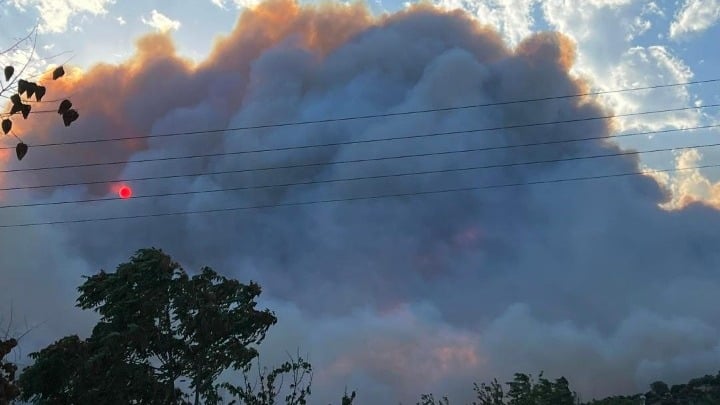 Firefighters and volunteers battle strong winds that keep the fiery nightmare alive. Speaking to Naftemporiki.gr, Mr Dimitris Petrovich, Deputy Governor of Evros, He stressed that the fire is not under control and continues to burn.
A state of emergency has been declared in the Alexandroupolis area. In villages Etochori and Befka Houses, cars, agricultural machinery, beekeeping and livestock units were burnt. Many people saw all their property reduced to ashes. At Etochori The Church of the Transfiguration of the Savior burned to the ground. It is a historical temple which has been converted into apogees.
Reached the flames John the Theologian Monastery was damaged.
A resident of Etochori Speaking to the ERT camera a while back, he saw his house and bees turning into apocoids. "We lost everything. Life's pains have turned to ashes," he said with a broken voice and tears in his eyes. "Now let's pick our nuts.
Let's remember that yesterday a total of 8 residences were evacuated while residents of Alexandroupolis were told to stay indoors due to suffocation caused by smoke.
The Christos Michaelidis, President of Loutra Community, Speaking to Open, he said last night was tragic and the situation is still very difficult today, with flames threatening the village from the north.
Alexandroupolis: "We have a problem" in Loutro settlement – how is traffic handled?
Fighting forces
Today, strong forces of fire brigade, residents and volunteers are still fighting against the strong winds in the area.
Overall they try 176 firemen 10 teams walking departments and 48 vehicles. At the first light of day, they rallied 7 airplanes and 4 helicopters One of them has a coordinating role.
Volunteer firefighters, ELAS forces and water tankers and engines from the Greek army and local authorities are assisting in the extinguishment.
One firefighter was taken to the hospital as a precaution, but fortunately his condition was not life-threatening.
Fire in Alexandroupolis: "We're burning around the perimeter – we've never seen it before"
Egnatia was opened – the old national one was closed
The General Regional Police Directorate of Eastern Macedonia and Thrace announced that it was located on the Egnatia Garden Road – from the height of the Ardani intersection in Alexandroupoli to the intersection of the Industrial Area of ​​Alexandroupolis (BI.PE.). Vehicular traffic on both roads has been restored.
However, it is closed Old Alexandroupolis-Feron National Road, At the height of the airport, Because the hot springs area of ​​Trianupoli has thick fumes and they do not allow safe passage of vehicles.
Alexandroupoli airport services are also on alert as thick smoke may create visibility problems.
Nationwide fire alert due to hot-dry-air phenomenon
The overall effect of today's fire-climate conditions (hot and dry weather) on the ease of ignition of forest fuels is that flammability is high or very high in almost all countries.
It results from the analysis of data from the automatic meteorological stations of the METEO Division of the National Laboratory of Athens (EAA), which are used for the daily assessment of pyrometeorological risk.
Based on the latest available forecast data from the FLAME Pyrometeorological Team of the METEO/EAA Division, Thrace, Thassos, Samothraki, Limnos, A. Very high risk to extreme risk is expected in Lesvos, K on Sunday with hot-dry-wind type weather. and in N. Evia, Attica, Corinthia, Argolis and Thessaly, Phthiotida, Boeotia and Aetoloakarnania.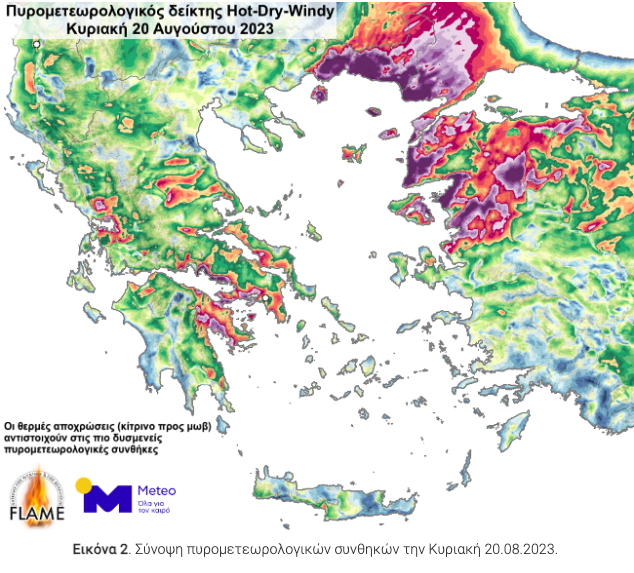 On Monday, fire weather conditions will further deteriorate and a serious risk of wind-driven wildfires is expected in Thrace, North and North Macedonia, Thassos, Samothraki, Limnos, Lesbos, Chios, Evia, Attica, Boeotia, Phithiodita. Phocis , Corinthia, Argolis, Laconia, Ilia and Thessaly, Arcadia, Achaia, Messinia, Aetoloakarnania and Lefkada.
. "Professional creator. Subtly charming web advocate. Unapologetic problem solver. Devoted student."