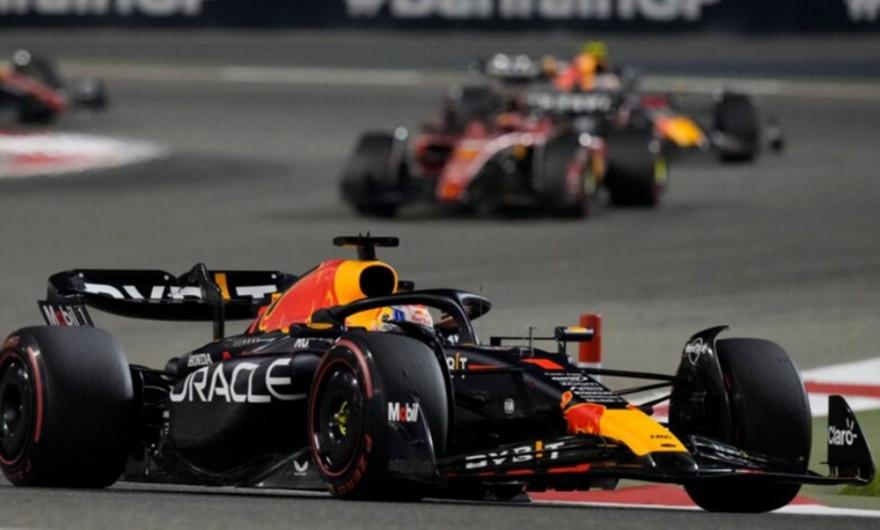 The unstoppable Max Verstappen, the unbeatable Red Bull!


The Flying Dutchman got me. acquired speed Into the new season after winning the world championship last year, passing the first checkered flag of the new season in F1 with characteristic relief Bahrain Grand Prix!
He followed closely Sergio Perez to 1-2 from Red Bull, With the "bulls" they show with … the good morning of the year that they have no rival! The legendary appearance of the arrogant Fernando Alonso, Which with the incredible driving and with the new and reborn Aston Martin he stepped up to Third step on the platform!
On the other side, Ferrari disappointment At the first Grand Prix of the season, where Leclerc retired with a mechanical problem, while Sainte was unable to defend third place, eventually finishing fourth.
Ha top ten It was completed by Hamilton (fifth), Stroll (sixth), Russell (seventh), Bottas (eighth), Gasly (ninth) and Albon (tenth), thus completing the ranked positions.
exceptional Begins For Max Verstappen, with the Dutchman still out of the fray in the opening corners of the track, he took an early lead for the race which resulted in to disappear on the horizon From early and never look back!
On the contrary, the other pilot of Red Bull, Sergio Perezlost second place to Charles Locklear At the first corner after the start, with the Saints and Hamilton following.
Red Bull and Ferrari followed different strategies In the first pit stops, keeping the "bulls" of soft rubber, with the Maranello team choosing to put the hardness on two cars. Somehow, Perez passed Leclerc on lap 26 and moved into second place. The battle of the two Mercedes cars was fantastic Hamilton And Russell With Aston Martin cars stroll wander And Alonso.
It was the hallmark Incredible fight From the two world champions on lap 38 to finish fifth, he passed Aston Martin's Spanish driver Lewis Hamilton The highlight of the game!
In the 41st round, he came on Ferrari disaster… which until then comfortably held the "3" and "4" positions. At that point, Charles Leclerc give up Due fight mechanical problemwhile soon after, Sainte could not withstand the formidable Fernando of the night, and dropped to fourth.
Ten laps before the checkered flag drops, o.k.a Hamilton He, in turn, launched an attack on the driver of the Spanish "Scuderia", but the tire wear was such that he did not allow him to finish fourth.
Somehow, without much change to the end, oh Max Verstappen He finished the race comfortably in first place, as the Dutchman showed early on his appetite for the season!
Match order:
On Demand: All reports on the official bwinSPORT FM YouTube channel
"Certified social media geek. Lifelong coffee aficionado. Passionate food buff."