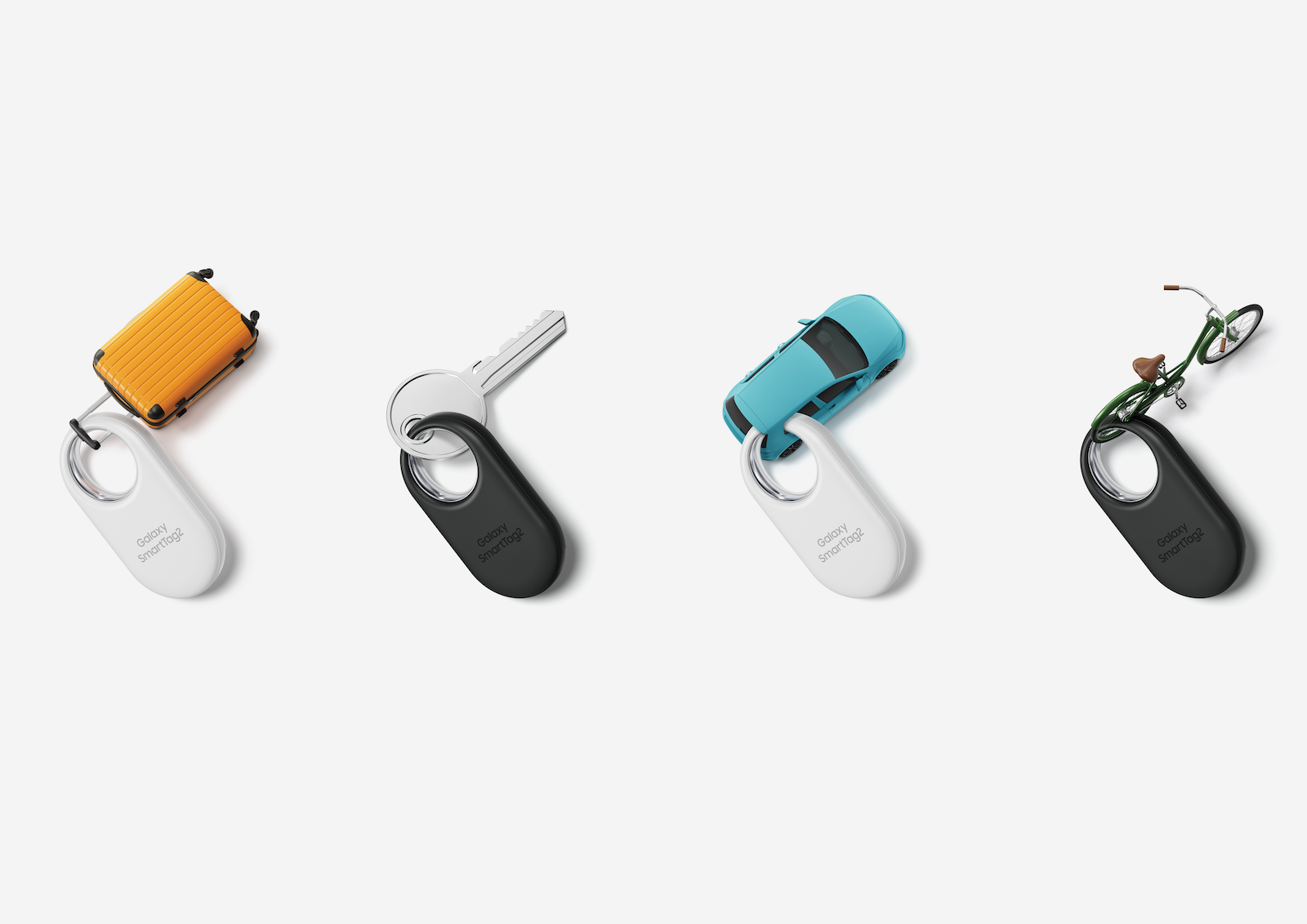 The new ring-shaped tracker has a water and dust resistance rating of IP67, making it more durable than its predecessor. It also has a built-in carabiner for easy attachment to keys, bags, collars and more without having to purchase an additional case.
One of the new features is Ultra Wide Band (UWB) support, which provides more accurate distance and direction determination when used with compatible Galaxy phones. Samsung's new compass view in SmartThings Find shows the relative distance to the SmartTag 2, while augmented reality helps you navigate to it. This way, it is quick and easy to locate highlighted objects.
Additionally, compared to its predecessor, the Galaxy SmartTag 2 has an extended Bluetooth range of up to 120 meters for basic tracking capabilities. Unlike the original model which had two variants, this time there is only one version, supporting UWB and Bluetooth in one device. The autonomy of the new SmartTag has been greatly enhanced, with normal use lasting up to 500 days, 50% longer than before. The new power saving function can extend it to 700 days, making it ideal for long-term tracking of objects.
The experience of setting up and tracking the tracker's location is directly linked to the SmartThings Find app on Samsung smartphones. All user data and locations are encrypted to protect privacy. As with other similar solutions, there are also safeguards to prevent unwanted tracking, including alerts if an unknown tracker moves with you for an extended period. There's also a handy pet walking feature, which is one of the most common uses of all Bluetooth trackers.
Despite the improvements, the Samsung tracker still faces some limitations. Like the original SmartTag, it's not compatible with the upcoming Find My network for Android devices. So it only works with Galaxy smartphones and SmartThings Find. But for existing users of the Samsung ecosystem, the deeper integration and benefits that smart home automation provides are advantages.
The Galaxy SmartTag 2 will go on sale starting October 10 for $30 and will be available in black and white.






5




"Total alcohol fanatic. Coffee junkie. Amateur twitter evangelist. Wannabe zombie enthusiast."