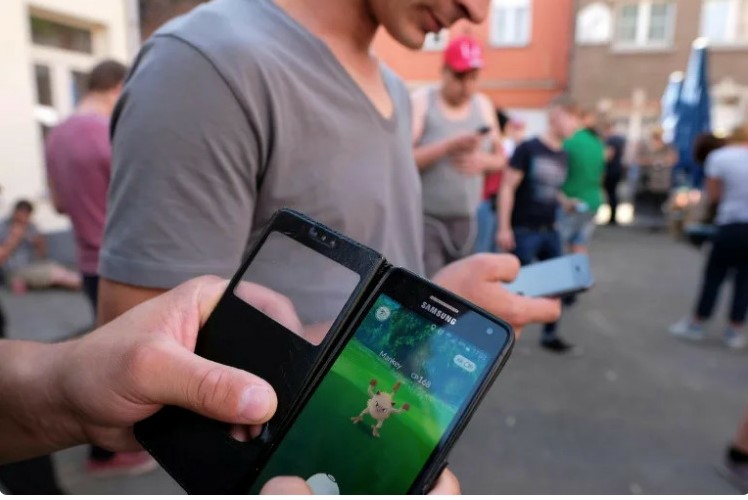 Their language was scathing, and the message was clear: game developers believed their livelihoods were under threat, and they wouldn't stand for it.
Unity, is an American company whose software is used to create and run thousands of games, including hits such as "Pokemon Go" "Genshin Impact" was announced on September 12 New fees for developers.
The company was set to charge 20 cents every time a Unity-powered game was installed on any device, a move that analysts warned could bankrupt studios and cancel new releases.
Ten days later, after strong and often vulgar backlash from studios and developers, Unity rolled back some of the changes. But for many developers, the damage may be irreparable.
"If I have to accept the current circumstances, I will leave," Alain Puget, director of the French studio Alchemy, told AFP.
Unity claims that its technology powers 70% of the top 1,000 mobile games, and that people download apps built on its software four billion times a month.
Imposing even a small fee will bring great benefits.
However, there are many alternative "engines", as the software is known.
"Game makers are already starting to look at changing the engine," said Rhys Elliott, a market analyst at consultancy Newzoo.
"Detached from reality"
Everything was very different in 2005 when Unity launched with promises to democratize game development.
Its software platform was cheap and easy to use, and it quickly became a favorite among independent and small developers.
The main innovation was that designers could draw on elements from other games, such as background lighting or character movements.
Before Unity and its competitors, every game was custom, with graphics and everything else built from scratch. After a stellar rise, the company went public in 2020.
For many industry observers, the IPO was the beginning of the decline.
The company, which expects $2 billion in revenue this year, has made several waves of layoffs and furloughed users with improved software and pricing. Then came the September 12 bomb.
"The first proposal they made was completely far from reality," Alchemy's Puget said.
Hundreds of developers took to social media to criticize the proposal, which they said would decimate studios that rely on free-to-download games and any small company developing a successful game.
"There is no way Unity would have talked to a single developer before starting this," developer and consultant Rami Ismail wrote on X, previously on Twitter.
The company came back with a press apology – "We heard your concerns", "You are what makes Unity great" – and a new offer to limit contribution to the most successful games.
Puget believes the company made a "completely ridiculous" initial offer to make their subsequent offer, which would once again give them a huge profit, seem more plausible.
"Stop it"
The outcry from developers indicates that Unity has a long way to go before it is accepted again.
Shortly after the initial announcement, an account was created on X to collect backlash under the title "Unity Shit", which gained over 15,000 followers within days.
While some developers issued sincere messages, others resorted to images of middle fingers raised in front of the unity logo or short messages containing obscene expressions of dissatisfaction.
"Stop it," was the harsh response from Innersloth, whose game Among Us, made using Unity software, is estimated to have 500 million players.
Puget said he wasn't sure if there was a way back to the unit, saying he "like everyone else" would look for alternatives. "It saddens me to think that I invested 13 years of learning, research and development into a solution that I will have to throw away," he said.
Source: Agence France-Presse
"Avid problem solver. Extreme social media junkie. Beer buff. Coffee guru. Internet geek. Travel ninja."