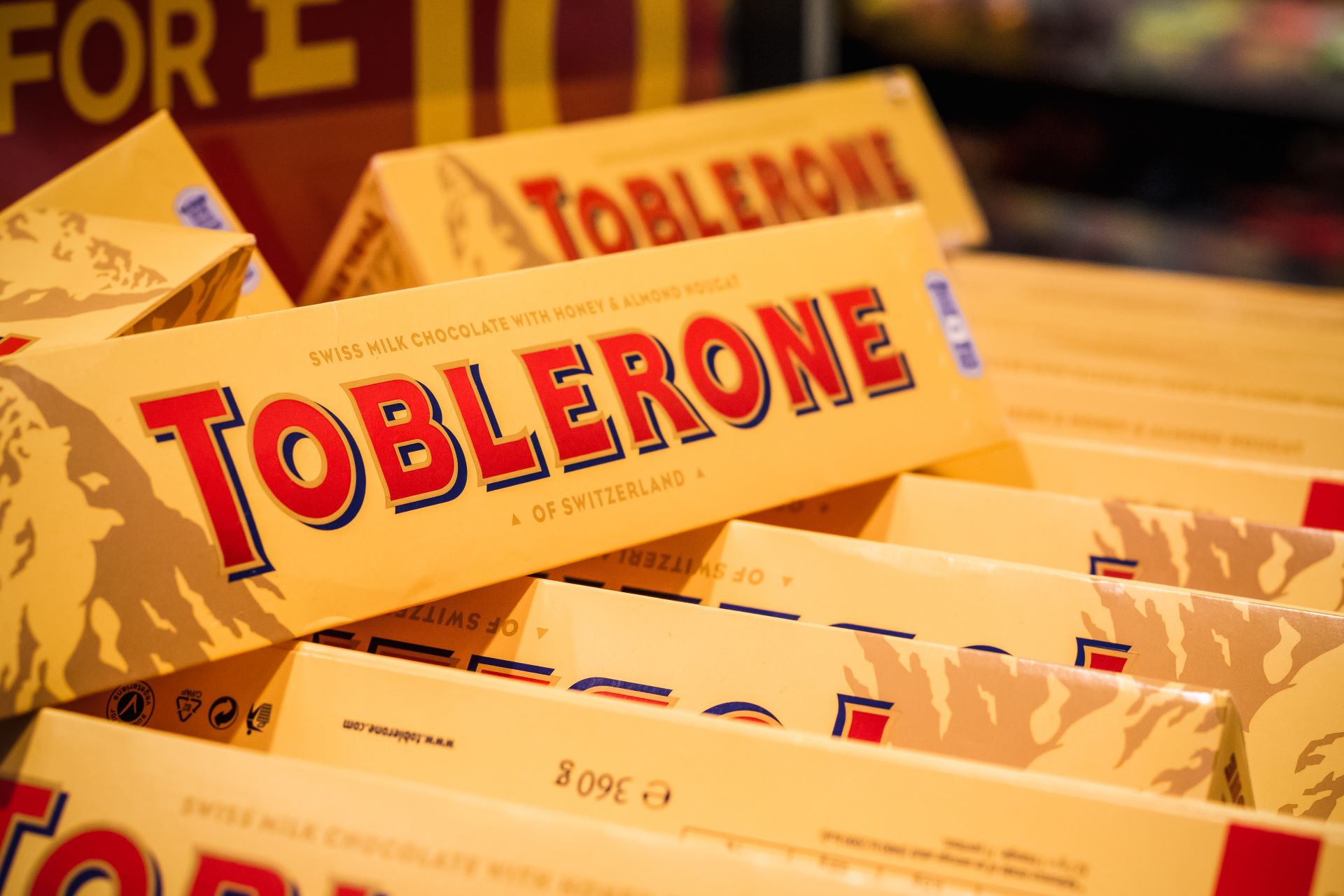 Toblerone is "moving" to Slovakia, where it is moving part of its production, CNBC reported. This has resulted in it not having Switzerland's famous Matterhorn mountain on its packaging. In fact, the company will also remove the reference that Toblerone is "Swiss chocolate," now stating "Founded in Switzerland in 1908."
Why does this change happen?
But where does this change come from? In Swiss law is the answer, and it's been in effect since 2017. According to Swiss law, any product that uses "Swissness" (meaning something is Swiss) for its declaration must meet a set of origin criteria. In particular, milk-based products must be made exclusively in the country.
Lawmakers argue that this is a way to protect the prestige attached to a Swiss-made product. Badges of "Swissness" could include the country's flag, and references to cities like Geneva – or in this case the famous mountain in the Alps, known for its elegant pyramidal shape.
What will the company put in place of the Matterhorn?
Mondelez confirmed that it is changing its chocolate packaging due to Swiss law because it is moving some of its production abroad. He pointed out that the refreshing chocolate is characterized by a "modern and streamlined mountain logo that matches the geometric and triangle aesthetic shape" and retains the distinctive outline of a bear on the face of the mountain. Bern, the administrative capital of Switzerland, has a bear on its coat of arms.
At the same time, it's developing its Toblerone logo line and includes the signature of the founder of the signature chocolates filled with nougat, almonds, and honey, Theodor Tobler. Toblerone chocolate will continue to be made in Switzerland as the company has invested in its Bern factory to increase production of 100 grams of chocolate by 90 million annually.
In a statement to CNBC, she said the changes coming this year will help her meet growing demand and "strengthen the Toblerone brand for the future."
naftemporiki.gr
"Hipster-friendly coffee fanatic. Subtly charming bacon advocate. Friend of animals everywhere."