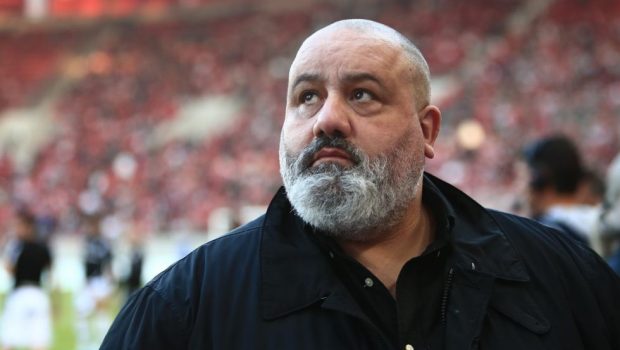 a Costas Karapapas He sent his private message through his personal account on Instagram, in which he talks about hidden facts and truths.
his deputy olympico He confirmed via Instagram and stressed that he "reads the bad guys who write lies …", but also that once he finishes the appeal for his punishment, he will come out on … the forum everything that happened in Leoforos and the match with Panathinaikos.
Also read: Numbers, Huang and Hamis…
Still, Carabas questioned the frequently repeated lies, "Can I finally put the show on YouTube to make the scapegoat laugh?".
Costas Carababas' message in detail:
"I see lies repeated. I see truths and facts hidden… I read bad guys writing lies, other bad guys writing about democracy and fascism, I see and hear a lot!"
Hey, maybe I'm finally going to put the show on YouTube to make my little goats laugh?
Note: Once we have finished appealing the penalty, we will have a lot to say about those who were on the avenue that night, in the dressing room, on the field and in the wings. To understand a lot. What they did, what they saw, what they wrote, what they did after the match…
Note 2: I, however, shut up… no," Costas Carabas wrote on social media.
See post: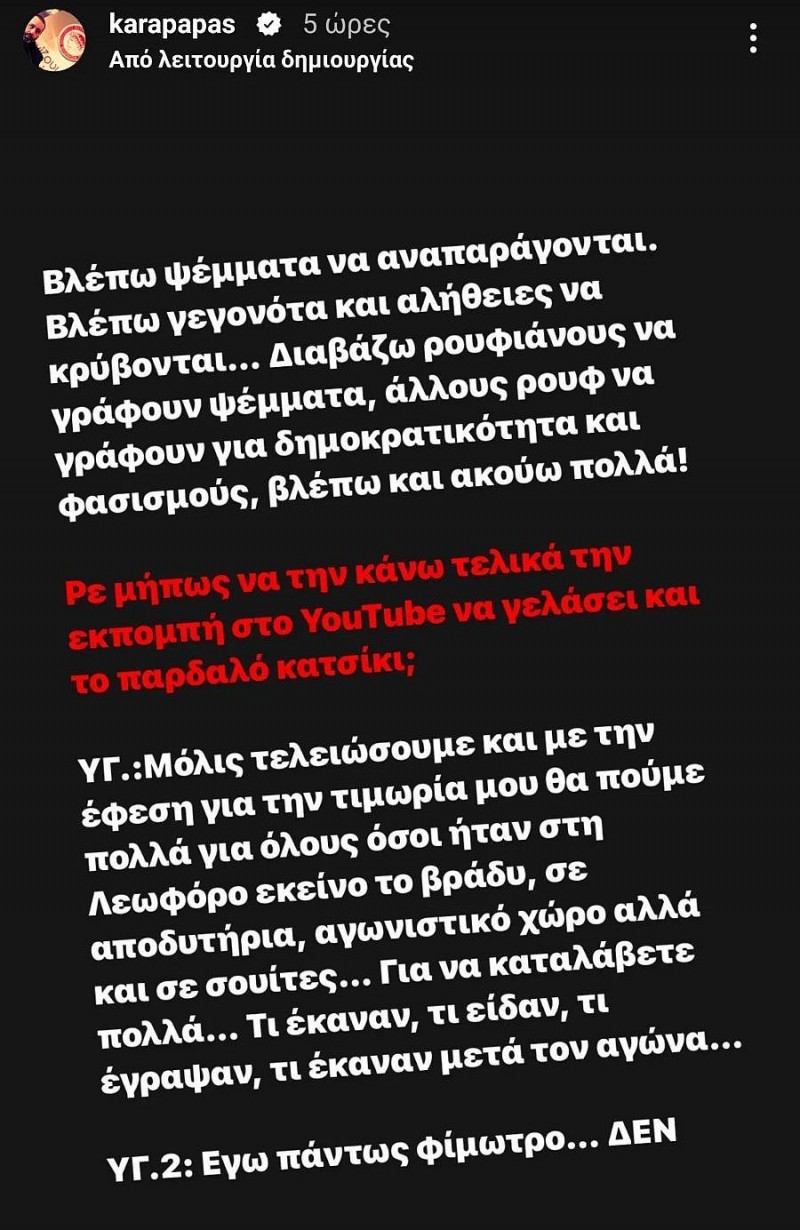 "Certified social media geek. Lifelong coffee aficionado. Passionate food buff."