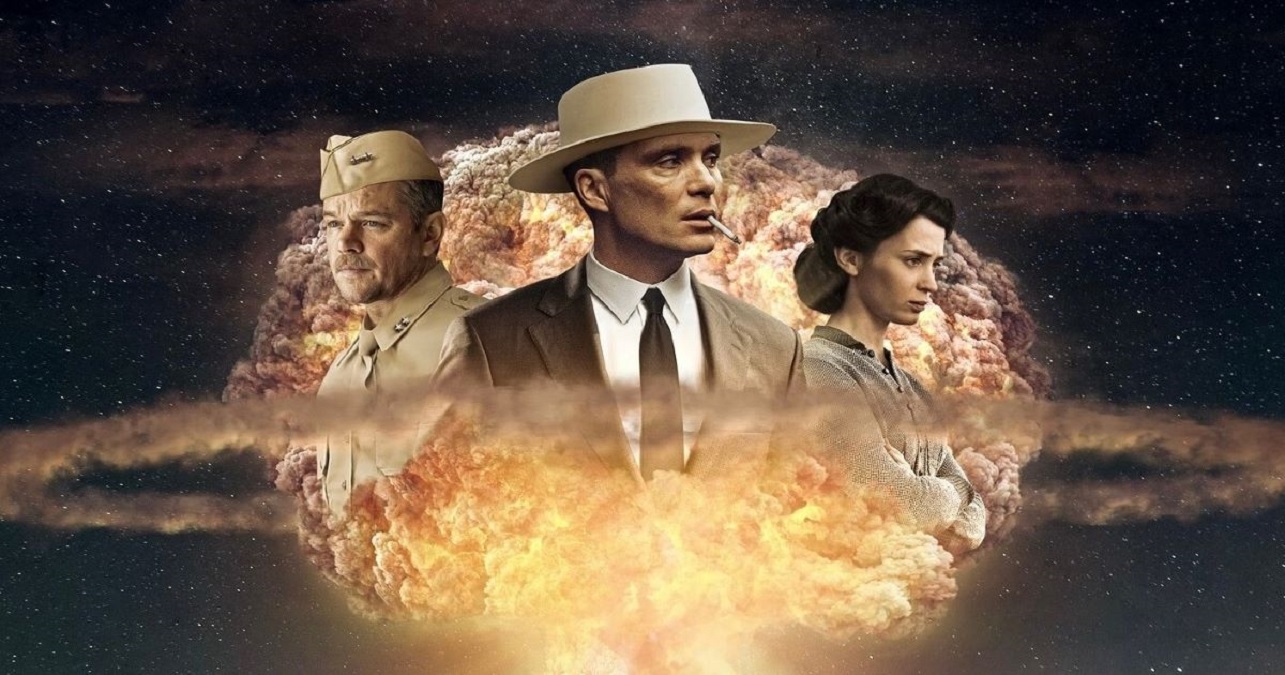 Dracula with a store sign. Spaniard Woody Allen. Overrated Oppenheimer… and Little Bit of Leftovers are the movies of the week beginning Thursday, August 24, 2023.
Vicky Cristina Barcelona
Coup de Chance, the film set to be released to Greek distribution this week, has been cancelled, with its participation announced at the Venice Film Festival. And after one month from now, her new appointment with the Greek public. Filling the gap, the Oscar-winning "Vicky Christina Barcelona" has been added in its place on the re-release.
the countdown
Another adventure with Liam Neeson added to his years of artistic decline. A bank executive receives a bomb threat while dropping off his kids at school. The bomb is under his seat, and it will go off if he gets out of the car. Seems like something between speed and all the cliched adventures, just read the synopsis. The press release has not yet taken place. If it was worth it, we will come back with a detailed review on ertnews.gr.
Oppenheimer
Is Oppenheimer's movie technically overrated, or is it ultimately a masterpiece? If we are asked to answer this question in a few words, we tend to go for the first word. A technically sound production, with nuanced (but mostly lifeless) performances, a screenplay that doesn't illuminate Oppenheimer's character's darkness, and a few moments of cinematic poetic inspiration (one being, the fantastical transition of the protagonist's lover into an unpredictable person). space). This is how we feel about Christopher Nolan's new movie, which is three hours long and gratuitous. The detailed text of the review will be followed on ertnews.gr.
Read more about Oppenheimer here: Who is the real Robert Oppenheimer?
Demeter: The Awakening of Evil
Those aboard the Demeter want to get to London as soon as possible, but the payoff for all doesn't translate the same way: one aims to get as much money as he would if he literally accomplished his mission, another wants to get back on solid ground and into normal life. . In the hold, like a modern Noah's Ark, the animals they carried were restless, as if sensing an evil coming. The stowaway's bleeding in the hold may be the key to the mystery, which will only be solved when they discover who rented the boat. evil at sea.
"Demeter: Awakening of Evil" straddles the murky waters between genres, trying to be a sophisticated psychological drama that also appeals to the horror audience. In general, this balance will be maintained without offending either audience.
The story of Dracula coming back to life at sea. In an evocative film that caters to serious psychological thriller fans, audiences feel overwhelmed with suspense as characters search for an outlet.
Alfreds (French technology)
With the first possible title "Gallotek", "Two Alfreds" finds a release date…and a new name. Unmarried and unemployed, Alexander must assure his wife who is on errands that he can take care of the children and find work. By providing false information, he gets a job in a company, but the secret he learns will make his life more difficult. French humor with its cold and warm moments, it is saved by claiming a positive sign of subtle interpretations.
Two moons in August
Thematically compatible with the month of August this year. With the unique music of Nikos Kyburgos, "Two Moons in August" is a lyrical chronicle of crazy love, but also of the fringe classes who insist on living through the empty August summer in Athens. The movie is being re-released by Costas Ferris.
All is well
In Everything Goes Well, Godard examines the structure, philosophy, and language of films as well as the relationships. It analyzes the importance of conflicts and upheavals in the life of the couple and uses Paris as a neutral zone to hear the story of representatives of the above.
So in 1972 with Everything Will Be Alright starring Yves Montand and Jane Fonda, he filmed the ideas around May 1968, and proved, four years later, that nothing seemed to have changed.
. "Certified social media geek. Passionate webaholic. Unapologetic music specialist. Food ninja."