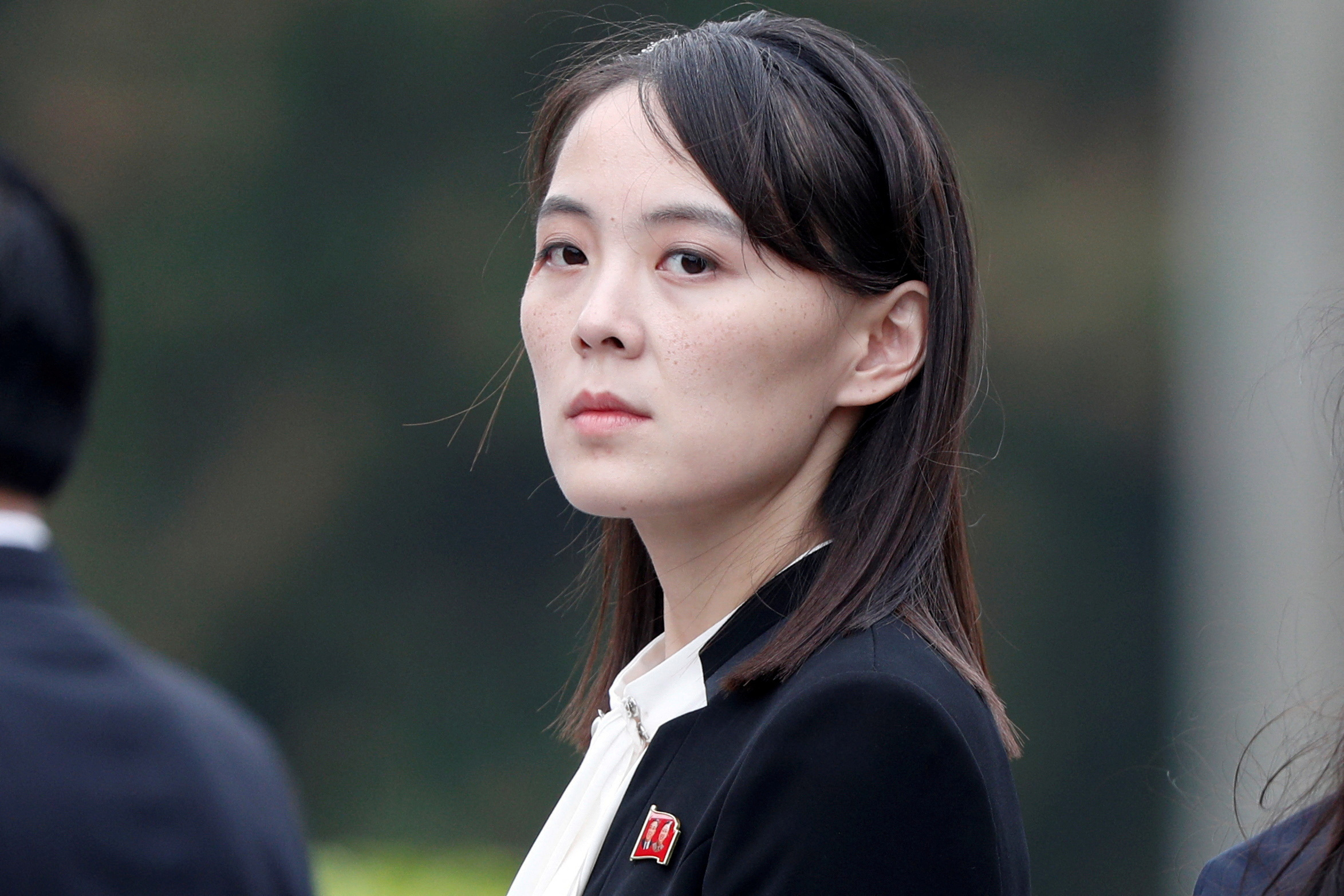 North Korea today strongly criticized the agreement reached by South Korea and the United States to strengthen nuclear deterrence, with the powerful sister of the country's leader Kim Jong-un, Kim Yu-young, stressing that it could bring "a more serious danger."
During South Korean President Yoon Sok-gil's visit to the United States, Washington and Seoul on Wednesday warned North Korea against any nuclear weapons attack, saying it would trigger a response that would see the "end" of the regime. .
The official North Korean news agency quoted Kim Yo Jong as saying that the agreement "will only contribute to further endangering peace and security in Northeast Asia and the world," making it an act that is "in no way welcome."
He added that North Korea is convinced that it needs to "further refine" its nuclear deterrence program.
"The more the enemy insists on setting up nuclear weapons training camps, the more they develop nuclear weapons near the Korean Peninsula, the more The exercise of our right to legal defense will be increasedBy analogy, he warned.
Mr. Yun and his US counterpart, Joe Biden, on Wednesday adopted the "Washington Declaration", which strengthens bilateral defense cooperation, including in the field of nuclear weapons.
Among the measures outlined as part of the agreement is the visit of a US nuclear-powered submarine to South Korea, the first in four decades.
North Korea has defied international sanctions for years and continues to develop ballistic missiles and nuclear weapons. He no longer shows the slightest inclination to abandon his arsenal, which he regards as a guarantee against any attempt at regime change.
Pyongyang has conducted a record number of missile tests this yearIn particular, it launched the first solid-fuel ballistic missile, which is a major technological breakthrough for Kim Jong-un's armed forces. North Korea distinguished itself last year "Irreversible" about the nuclear energy status it has gainedHe ruled out any negotiations on nuclear disarmament.
In response, Washington and Seoul stepped up defense cooperation and organized large-scale joint military exercises.
"An old man with no future," Biden
Joe Biden's statements about North Korea are "ridiculous", especially because he makes them an "advanced" person, as Kim Yoongi called it.
He added that President Biden, 80, "is not in a position to shoulder that kind of responsibility." "an old man without a future".
"It will be too much for him to complete the remaining two years in office," Kim Jong-un's sister, who was deeply insulting Yoon Sok-gil of South Korea, continued.
North Korean officials are used to insulting foreign leaders. In 2017, amid the two exchanging threats in increasingly harsh tones, Kim Jong Un described then US President Donald Trump as a "hawk".
South Korea's Unification Ministry condemned Kim Yo Jong's remarks, saying they were "insolent" and a reflection of Pyongyang's "nervousness and desperation" over the "dramatic strengthening of the nuclear deterrence alliance" between Seoul and Washington. He added that the insults showed the "low level" of North Korea's leadership.
Chung Song Chang of the Center for North Korea Studies at the Sejong Institute believes that tensions on the Korean Peninsula will continue to "escalate", reaching "a level similar to that of 2017".
"Hipster-friendly coffee fanatic. Subtly charming bacon advocate. Friend of animals everywhere."