Report of the Central Port Master of Chios Pandely vatosisIn 2023 an entire port in Greece was made unsafe overnight, forcing shipping companies to "abandon" the main port of Chios – even temporarily. 45 kilometers further south towards the west gate of ChiosPort of Mesta.
In fact, the shipping company – as "P" reported a few days ago – went from thought to action, on Wednesday 3/15 in the afternoon via SMS informing passengers bound for Chios that the port of approach had changed. So the ship will stop at Mesta.
Early on the evening of the same day, the ship "Diagoras" docked at the port of Mesto instead of the central port.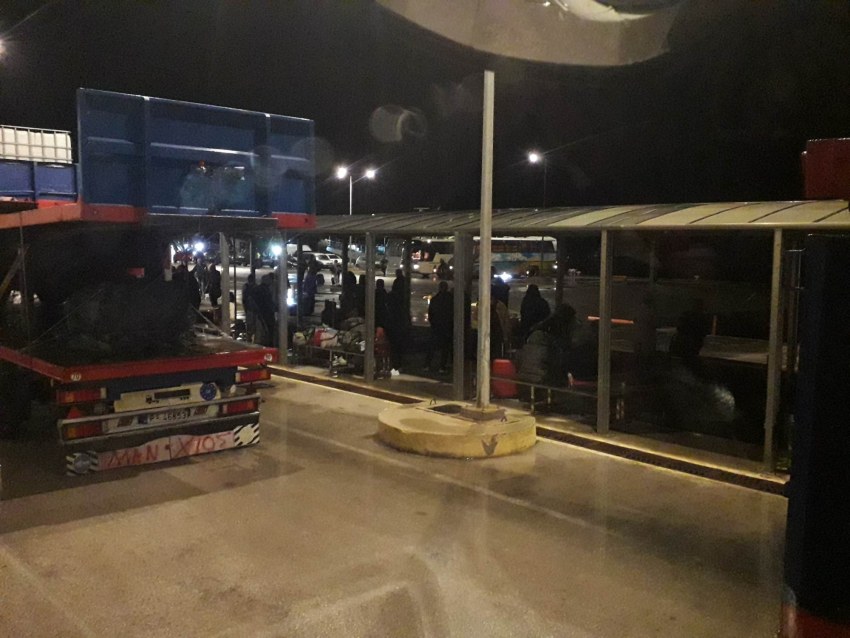 Notification to authorities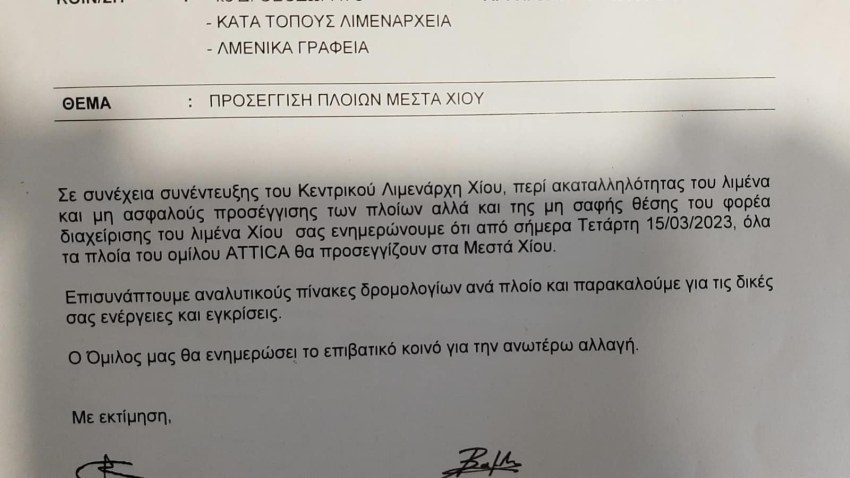 At the same time, Attica Group, so far none of its leaders have raised security issues, but progress issues, Mr. In the shadow of Vatusi's statements, Chios decided to share the shipping ministry's document with the Central Port Authority. , according to which, henceforth, all its ships will be docked at Mesto port until they are assured of safety issues.
"To dip his tongue in his mind before he speaks"
As expected, the matter was discussed in the Chios Municipal Council on Wednesday afternoon, with Mayor Stamatis Garmantzis showing a "red card" to the Central Port Master of Chios, referring to his speech with disdain: "These situations are created when one does not put his tongue in his mind before he speaks.'
At the same time, the Mayor of Chios, after a historical study of the evolution of the Central Port of Chios, when he was the head of the Inter-Municipal Port Fund, Mr. Vatousis questioned why. of Chios, considered the port unsafe for 3 years and did not prohibit ships from entering the port.
«Filling the bumpers is not a safety issue. Because there was also a hint of depth. Does he have official sounds on hand? Because these are done by the Naval Service which provides official sonar data. At the same time, at regular intervals, sewage sludge is removed and portable materials are removed. He therefore posed two questions, which did not concern the defense of the central port of Chios", the mayor added:
"There are interviews, there are bans. Why isn't he banned?" Urging the District Collector to call the Central Coast Guard for deposition.
However, regarding the actions of the municipal authority, Mr. Karmantzis, Mr. The municipality of Chios has already asked the Ministry of Shipping to send a team to establish whether the two deficiencies mentioned by Vatosis constitute an unsafe port.
. "Professional creator. Subtly charming web advocate. Unapologetic problem solver. Devoted student."