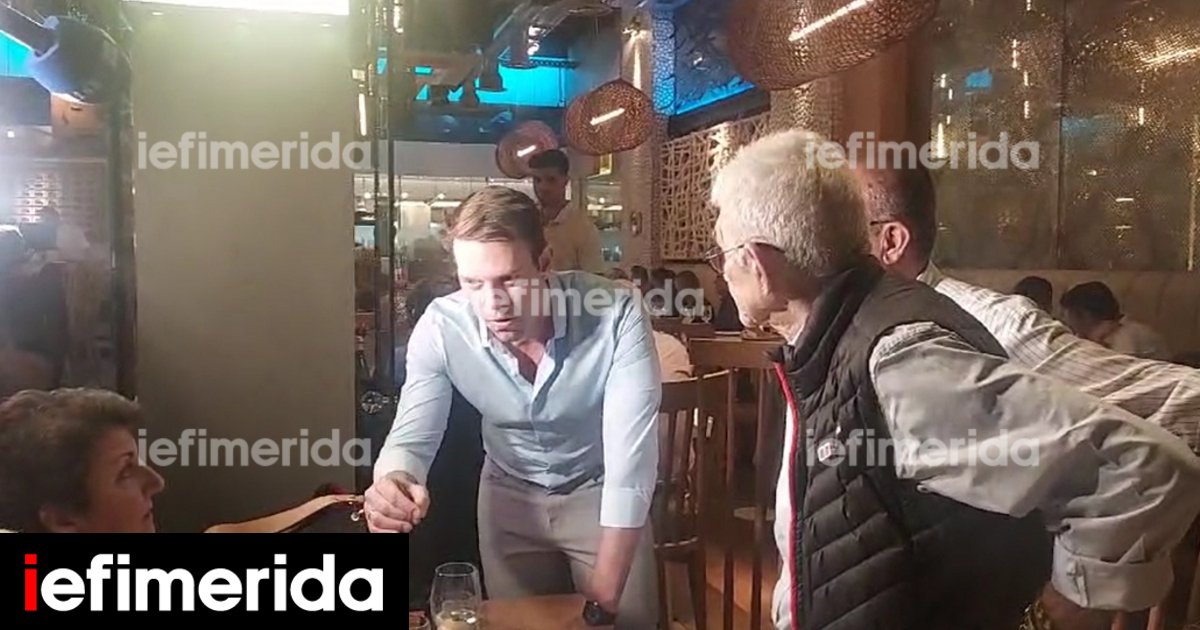 SYRIZA-Progressive Alliance President Stefanos Kasselakis met with young entrepreneurs and people from the cultural sector tonight in Thessaloniki.
SYRIZA's president attended a huge military parade this morning and sat next to PASOK's president Nikos Androulakis without even exchanging a glance.
After the military parade, Stefanos Kassalakis, along with MPs and party executives, walked through the central streets, shaking hands with citizens and taking photos with them.
Kassalakis-Boutaris intersection
The day ended with the SYRIZA leader visiting a bar in the capital to join young businessmen and people from the cultural sector. Mr. Kasselakis spoke to each of the guests individually and exchanged views on the issues that concerned them.
At the time, Yiannis Boutaris, the former mayor of Thessaloniki, was having dinner with his company at a nearby restaurant, and upon hearing that, the leader of SYRIZA-PS went to greet him. In their brief discussion on the issue of Greek immigrants, Mr. Kassalakis also spoke of the thirst of young immigrants to return to their homeland.
Mr Boudaris told him "we are living in a period of decline" and asked him to "crack an egg". "I didn't do anything else," said Mr. Kassalakis responded.
When they wished him "good strength and a strong stomach," he replied, "I have a strong stomach."
At a nearby table, Deputy Prime Minister Yiannis Bratakos, Deputy Minister of Tourism Elena Rapti and Deputy Minister of Macedonia and Thrace Stathis Konstantinidis were dining, Mr.
Then the leader of SYRIZA-PS set up a "well" with young people in the pedestrian street of Kalapotakis.
See all the latest news from Greece and the world
. "Professional creator. Subtly charming web advocate. Unapologetic problem solver. Devoted student."