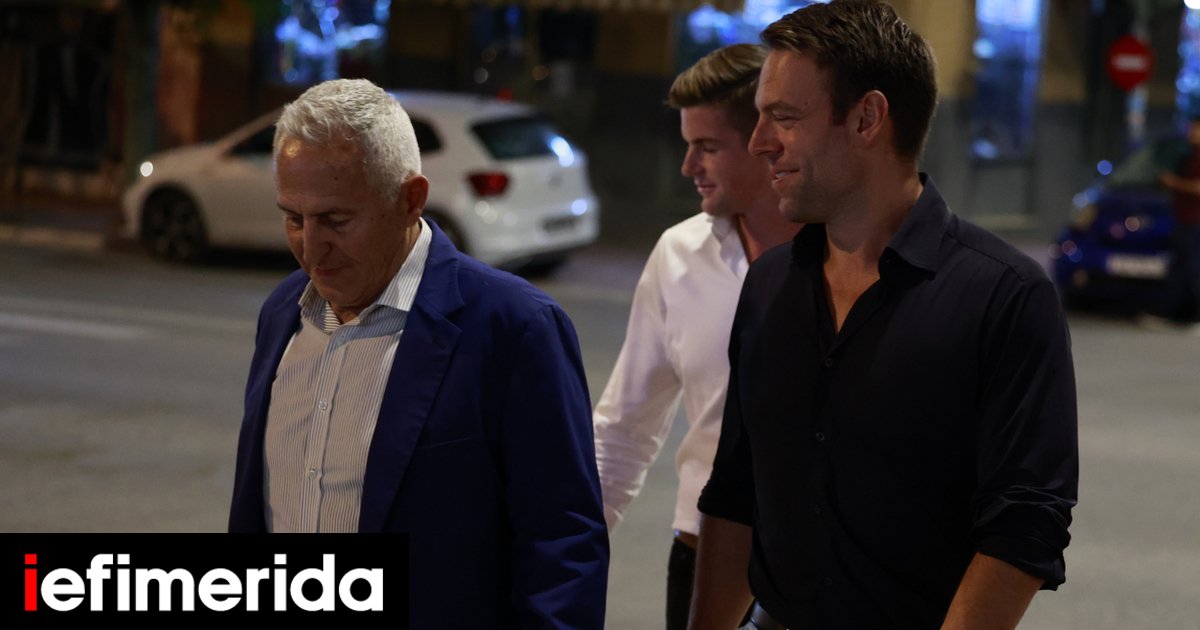 "With the appearance of Mr. Kassalakis, the interest started to increase and we reached this number," said Evangelos Apostolakis, minister of state and winner of internal party elections.
The former minister, speaking to ERT, admitted that Tsipras supported Ahsioglu's candidacy at the start of the succession race, but St. Kassalakis praised him for bringing new ideas and concepts.
"Opinions about the person of Mr. Kasselakis may be varied, it remains to be seen if this is true or if he is a personality who really brings something new. The fact is that the polls exceeded all expectations," said Mr. Apostolakis said.
Pointing out that the difference in the first round was too great, the former minister pointed out that there should not be a second round: "If Mrs. Ahtsioglu believes that the decision can be reversed, or if I don't know what else, we will enter this. Procedure (ss of the second round)', pointing out:
"It is not good to have toxicity and tension in this process, I am afraid that there will be clashes, which has already started from yesterday's reports," said Mr. Apostolakis said, during Efi Ahtsioglou's statement that "SYRIZA-PS, the country's official opposition party, cannot go into the murky waters of easy solutions."
Asked if Ahtsioglou's statement was toxic, Evangelos Apostolakis replied: "Well, of course. People have an instinct. Those who came to vote, in a sense, chose what to vote for. I don't know if they came in and considered this decision tentative or in murky waters, if they should be called that. Don't know. We have to move to an environment of understanding, a good climate. Let everyone present their position, but because tomorrow the party has to work as a party, everyone should cooperate with each other. It is better not to say such things.
SYRIZA elections, final results: Kassalakis 44.91%, Ahtzioklou 36.18% – 148,821 members voted
Apostolakis for Kassalakis: Abolition of military service may be the wrong expression
Apostolakis: If Mr. Kassalakis wins, there will be a solution in Parliament
Evangelos Apostolakis said that if finally elected as the leader of SYRIZA-PS, Stefanos Kassalakis will face possible problems entering the parliament (one MP and 5 secondaries) and if he will resign. Content to be answered:
"It is premature to discuss such a matter. As soon as it is known who will be the President, if he is represented by someone in Parliament or any such changes are made, then the problem will be solved immediately and automatically. But I know that once it is clear who the president is, the matter will be resolved immediately.
Mr. Efi Attsioglou as SYRIZA's parliamentary representative. Asked if Kassalakis could recommend, he replied: "I don't know": "The good atmosphere must be maintained, Syriza must get out of the abyss, the party must find a new story. And to meet the expectations of the people who announced their participation".
See all the latest news from Greece and the world
. "Professional creator. Subtly charming web advocate. Unapologetic problem solver. Devoted student."