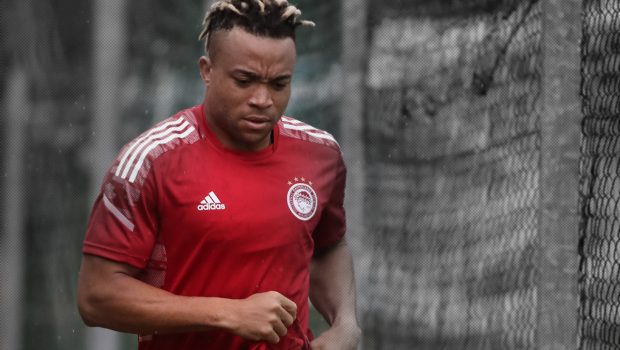 the Pierre Conde It is expected to be an official departure from Olympiacos in the near future, in order to continue in Germany and Bochum, Confirmation of the report from to10.gr.
The Cameroonian midfielder has found everything with the German national team, where he will be on loan by the Greek champions with a mandatory purchase option, Bild reported in today's publication.
As I read from to10.grdevelopments in the case of Kunte… are underway, as the player has traveled to Germany to make the final connections, but also to pass the medical and practical exams necessary to officially complete their move.
Condé is the last of the Great Journey train to Olympiacos and the sixth to leave, while others follow. Mitchell said it and put it into practice when he took the reins of the club after talking about "cleansing" the roster.
A few months from now, the guys who left are six's and they'll probably be eight and…we'll see. In particular, apart from Conde, de la Fuente, whose loan was terminated and returned to Marseille, left, while Leonardo Coutres will continue in Poland and Beugon.
Another Greek who is a former member of the Greek champions is Yannis Masouras, who signed in Mainz, while Olympiacos "disposed" Kenny Lala, who returned to his homeland and to Brest. Finally, during the day, Abdoulaye Dabo was also loaned out to Levadeiakos.
Moreover, Gonzalo Avila and Aboubacar Kamara still belong to Olympiacos, but it is only a matter of time before they leave, as Mitchell does not count them and they are out of the team.
In detail, the football players who left
Abdullah Dabo – Levadiakos
Yannis Masouras – Mintz
Kenny Lala – Brest
Pierre Conti – Bochum
Leonardo Cutres – Bojon
De la Fuente – Marseille
outside the team
Gonzalo Avila
Abu Bakr Camara
"Certified social media geek. Lifelong coffee aficionado. Passionate food buff."