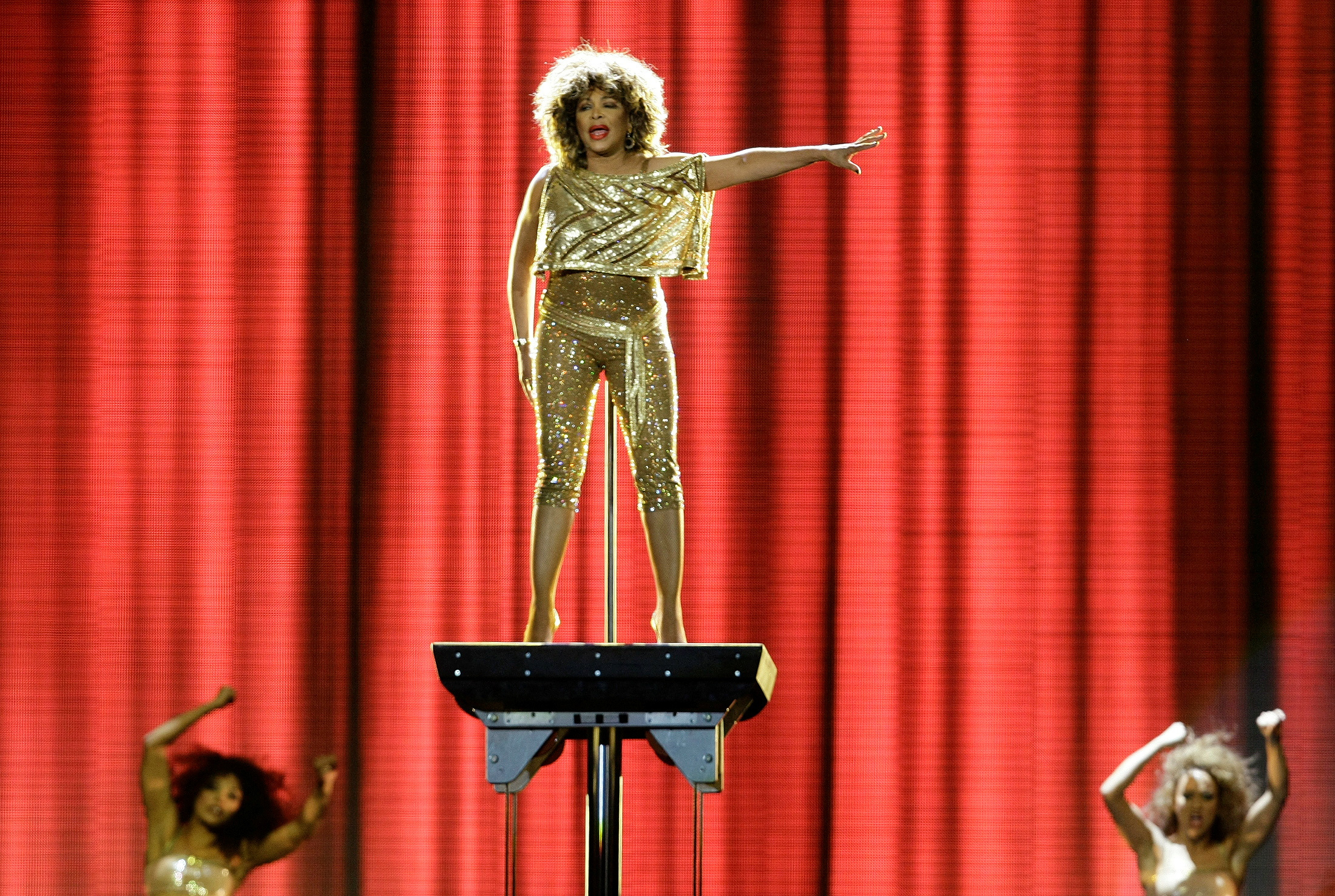 The legendary singer Tina Turner (Tina Turner) passed away at the age of 83, after a long illness, and passed away forever, leaving a legacy of the songs that she "worn" with her unique voice.
Tina Turner, the "Queen of Rock and Roll," passed away peacefully today at the age of 83 after a long illness at her home in Kusnacht, near Zurich, Switzerland. "The world is losing a musical legend and role model," the world's representatives said in a statement. .
Tina Turner is "passed away" just five months after the death of her son, Ronnie. Her eldest son, Craig, committed suicide with a gun inside his home in July 2018 at the age of 59. On December 9, 2022, she experienced the second-greatest loss of her life: Ronnie was found dead in his Los Angeles home at the age of 62 after an uneventful battle with colon cancer.
He had previously starred with his mother in the 1993 film 'What's Love Got To Do', which tells the life story of the famous singer.
Awards and records for the "Queen of Rock and Roll", Tina Turner
She was born in 1939 as Anna Mae Bullock in Knotbush, Tennessee. Her father was a farm foreman and her mother abandoned the family when the future rock star was only 11 years old.
Her career began in the mid-1950s when she was discovered by Ike Turner and changed her name to Tina Turner before they married in Tijuana, Mexico. She divorced in 1976 after – as she revealed in her autobiography – she was a victim of spousal violence. I got divorced after two years.
In 1985 she met Erwin Bach, with whom she was in a relationship for 27 years, before they married in 2013.
In her multi-year career, she scored such smash hits as "What Love Got to Do It" and (Simply) The Best. She became widely known and her albums have sold more than 100 million copies worldwide. He has won eight Grammy Awards, as well as three Grammy Hall of Fame Awards and a Grammy Award for Lifetime Achievement.
She has also been inducted with Ike Turner into the Rock and Roll Hall of Fame and has her own star on the Hollywood Walk of Fame and St. Louis Walk of Fame.
In 2000, Tina Turner became the most attended female artist in a single year, including 25 concerts at Wembley Arena and 5 concerts at Wembley Stadium (three in 1996 and two in 2000).
Her last concert in Sheffield was in 2009.
In the United Kingdom, she is the first female artist to have been in the Top 40 for six consecutive decades. 34 of her songs are included in Top40.
Rolling Stone magazine ranked Turner 63rd on their list of the 100 Greatest Artists of All Time and 17th on their list of the 100 Greatest Singers of All Time.
In 2005 he was honored with the Kennedy Prize.
Tina Turner has appeared in films, including the role of the Acid Queen in Tommy Rock (1975), the lead role in Mad Max Beyond Thunderdome (1985) with Mel Gibson and a role in Last Action Hero (1993).
Images: Reuters
. "Certified social media geek. Passionate webaholic. Unapologetic music specialist. Food ninja."