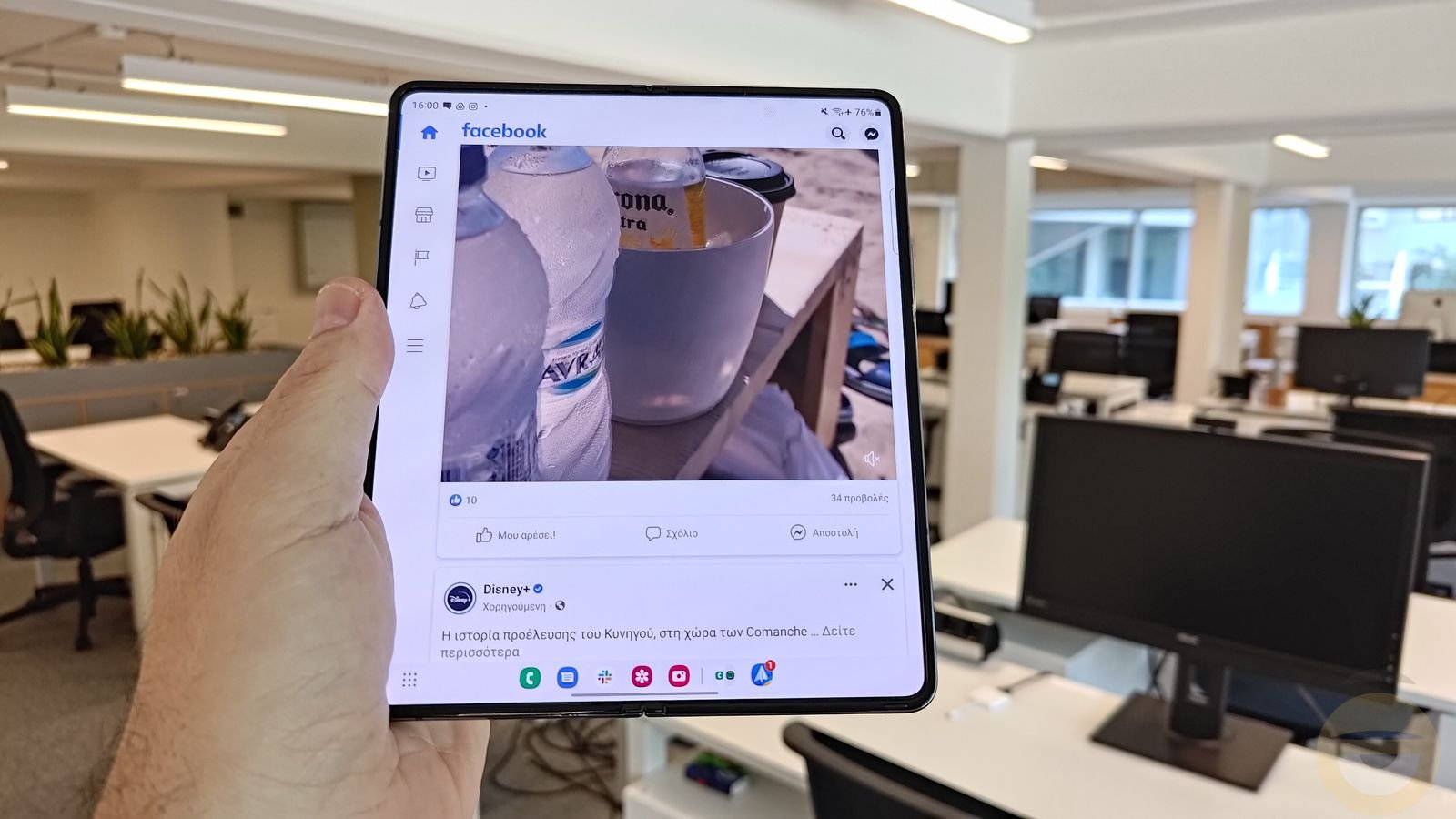 According to a Korean-language publication Naver websiteSamsung can adopt a teardrop-shaped hinge that allows the screen to form a teardrop shape when it is closed, making a smoother curve leaving fewer wrinkles.
While Samsung has certainly made improvements to the foldable Galaxy Fold series models over the years, it's still quite noticeable on its fourth-generation foldable smartphones. The Samsung Galaxy Z Fold 4 and Galaxy Z Flip 4 use a "U"-shaped hinge design that places the screen at a sharper angle when closed. This creates a more noticeable crease and also increases pressure on the screen.
Other foldable smartphones have already switched to teardrop-shaped hinges to avoid these problems, such as the Oppo Find N2, which has a noticeably imperceptible crease when unfolded, which is also true of the third generation Motorola Razr.
Samsung patent (2016)
As Naver notes, Samsung originally patented a teardrop-shaped hinge back in 2016, not knowing why the company hadn't decided to use it yet. the SamMobile Samsung speculates that it wanted to wait until it could support the IPX8 water-resistant standard together on the new display, which it first introduced on its third-generation foldable devices in 2021. The combination of the two could help make Samsung's foldable phones stand out from the Oppo Find N2. and Motorola Razr, as neither device has any water protection.
In addition to the thin notch, Naver reports that the Samsung Galaxy Z Fold 5's design can make the two halves of the screen lie flat on top of each other when the phone is closed, unlike previous generations of the Galaxy Z Fold that leave little room. difference. This may make it easier to put the device in a pocket.
It's still unclear if Samsung will bring the teardrop hinge to the Galaxy Z Flip 5 and we'll have to wait a little longer to find out, as Samsung is expected to unveil its new foldable smartphones in the summer. At least we have the event Galaxy Unpacked Next month to look forward to, as the company is likely to unveil the Galaxy S23 series.
"Total alcohol fanatic. Coffee junkie. Amateur twitter evangelist. Wannabe zombie enthusiast."