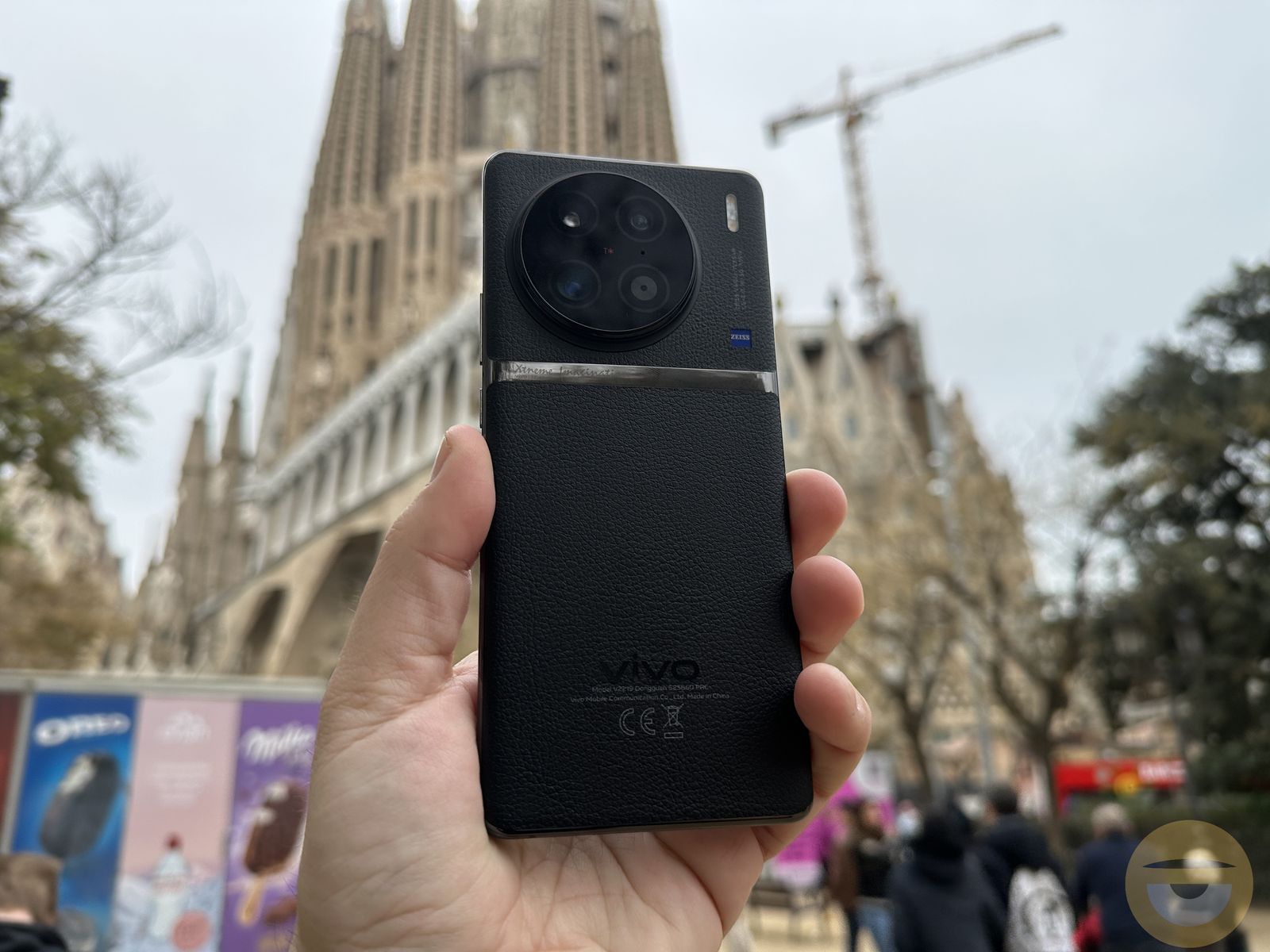 Again, a lot of focus is placed on photography and videography, but that doesn't mean that the rest of the features are left out. The new device arrived in our hands, and we've spent some time with it, chronicling our experience in the following text.
From the black box of the mobile comes out the huge device measuring 164.07 x 74.53 x 9.34 mm and weighing 214.8 grams, meaning that it does not "regret" anything in terms of size and weight. The first thing you'll notice is the back, which not only houses the cameras in a large, circular bump, but is lined with black vegan leather. In appearance, it is similar to DSLR stuff and with such large cameras, one can say it is a DSLR turned into a mobile phone.
Horizontally on the back, breaking the leather in two, is a metal strip with the "Xtreme imagination" written on it and just below it, embossed on the leather is the company's logo. Another piece of text is on the top side of the device, where it says "Professional Photography." The first impression is ambiguous, because on the one hand the appearance with the skin is nice, and on the other hand, these two logos are completely unnecessary for a flagship. They identify the device, but for the wrong reasons.
However, leather is an excellent choice, offering a different look than the competition but above all, a very firm grip. Finally, a mobile of this level does not contain glass and does not slip from the hand. The vivo X90 Pro is easier to leave without a case than any other flagship phone on the market. It is also IP68 certified, so it is protected from water and dust.
Otherwise, the design is very clean, with the USB-C port, speaker, and SIM card slot on the bottom, while the volume and power buttons are on the right. The rest of the sides contain nothing, except for the microphones on the top side. It should be noted that the fingerprint sensor is not located on the power button, as is common now, but under the screen.
Read the full offer






1




"Avid problem solver. Extreme social media junkie. Beer buff. Coffee guru. Internet geek. Travel ninja."