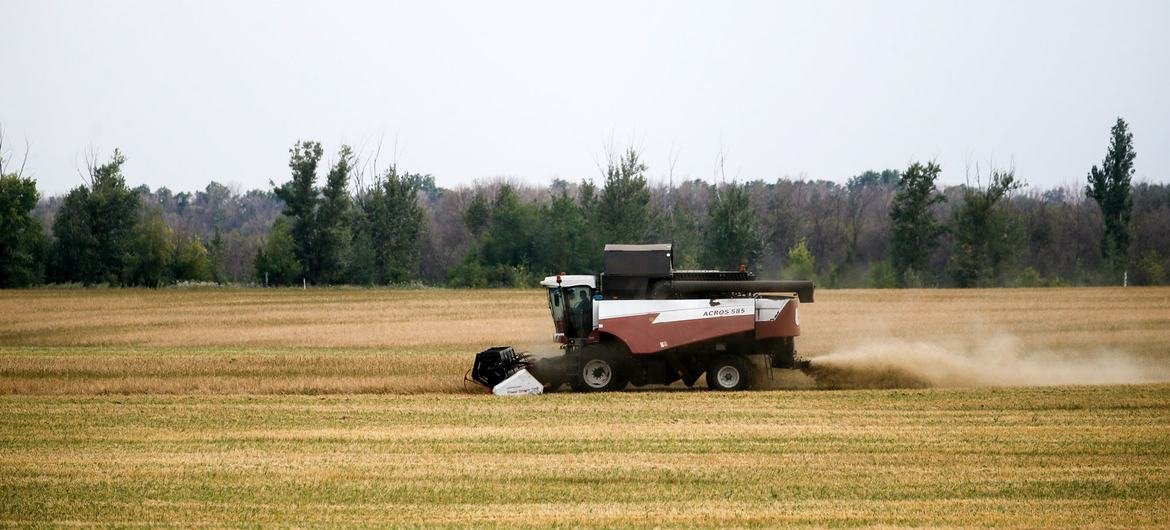 GENEVA – The financial "shock waves" created by the Ukraine war could push countries in the south into a cycle of bankruptcy and recession, and rising prices will increase hunger, a new World Health Organization report warns. United Nations Conference on Trade and Development (Unctad).
UNCTAD Secretary-General Rebeca Grynspan noted that "many developing countries are struggling to gain economic traction as they emerge from the COV-19 recession and are now facing a strong dizziness from the war."
"Regardless of whether it causes a riot or not, social unrest has already begun to take hold.
Due to the war in Ukraine and the changes in macroeconomic policies made by countries in recent months, Unctad has revised its global economic growth forecast for 2022 to 3.6 to 2.6%.
A "significant slowdown" in development is expected in Western Europe and parts of Central, South and Southeast Asia, while Russia, which has launched a military invasion of Ukraine, will "experience a deep recession."
Unctad sees the current geopolitical crisis as a "blow to global optimism" as epidemics seem to subside.
Rising food and fuel prices will have an immediate impact on the most vulnerable people in developing countries, causing hunger and hardship for families who spend most of their income on food.
"Many developing countries are struggling to cope with the economic drag coming out of the Govt-19 recession and are now facing strong dizziness from the war" – Rebecca Greenspan.
"The risk is deep for many developing countries that rely heavily on imports for food and fuel because high prices threaten livelihoods, encourage investment and anticipate a widening trade deficit." The report warned.
Following similar moves that began in late March 20 in many developing countries due to inflationary pressures, the current war is likely to intensify the trend of tightening monetary policy in developed countries, and spending cuts are expected in developing countries.
Unctad is concerned that funds will create "shock waves" that will push some developing countries to "bankruptcy, recession and stagnant growth."
This is due to a combination of weakening global demand, a lack of coordination of policies internationally and high borrowing from epidemics.
According to Unctad's plans, developing countries will need $ 310 billion by 2022 to meet their external public debt service obligations. That debt to low- and middle-income countries was estimated by the World Bank last year at $ 8.7 trillion.
Problems that seemed to lag behind during the epidemics, such as high corporate foreign exchange and rising home loans in middle-income developing countries, will resurface as macroeconomic policies tighten.
And the effects of trade sanctions and sanctions – such as those imposed on Russia by countries in Europe and North America – will have a negative impact on long-term investment.
The report says that the uncertainties created by the war in major international markets are becoming more and more worrying: volatile capital flows, exchange rate volatility and borrowing costs, especially in low-income countries and middle-income countries.
Countries that could be abruptly shut down due to high refinancing pressures and high debt service-export rates include Angola, Egypt, Mongolia, Sri Lanka and Pakistan.
Unctad recommends more diversified financial assistance, more concessions and fewer conditions, among other measures, to help developing countries withstand financial and economic shocks and increase investment in support of economic growth.
Grynspan concluded that the World Bank and the International Monetary Fund should enter the field "with urgent action".
AE / HM
. "Professional creator. Subtly charming web advocate. Unapologetic problem solver. Devoted student."